In 1772, Moravian missionaries founded a mission for American Indians in the Ohio Country at Schoenbrunn ("Beautiful Spring" in German). Because of its success, Rev. David Zeisberger founded a second village in the same year at Gnadenhutten ("Tents of Grace" in German).
In 1781, British authorities ordered the Christian Delawares to abandon their current villages and relocate in northern Ohio along the Sandusky River. Arriving at their new villages in the late fall, too late to plant crops, the Moravian's and the Christian Delawares faced serious food shortages during the winter of 1781-1782. Hoping to alleviate their suffering, Zeisberger sent a group back to Gnadenhutten in March 1782, to harvest whatever crops remained in the fields.
Mistakenly believing that these peaceful American Indians were responsible for recent raids in nearby Pennsylvania, militiamen attacked the village, captured the inhabitants, and then brutally murdering 90 men, women and children. This gruesome event is known as the Gnadenhutten Massacre.

Today, a museum, mass grave and monument, and two reconstructed log buildings commemorate this tragic event. In 1798, the village was
re-established as a white settlement. A 35-foot monument was erected on the grounds of the Historical Park. The museum houses artifacts as well
as an extensive arrowhead collection.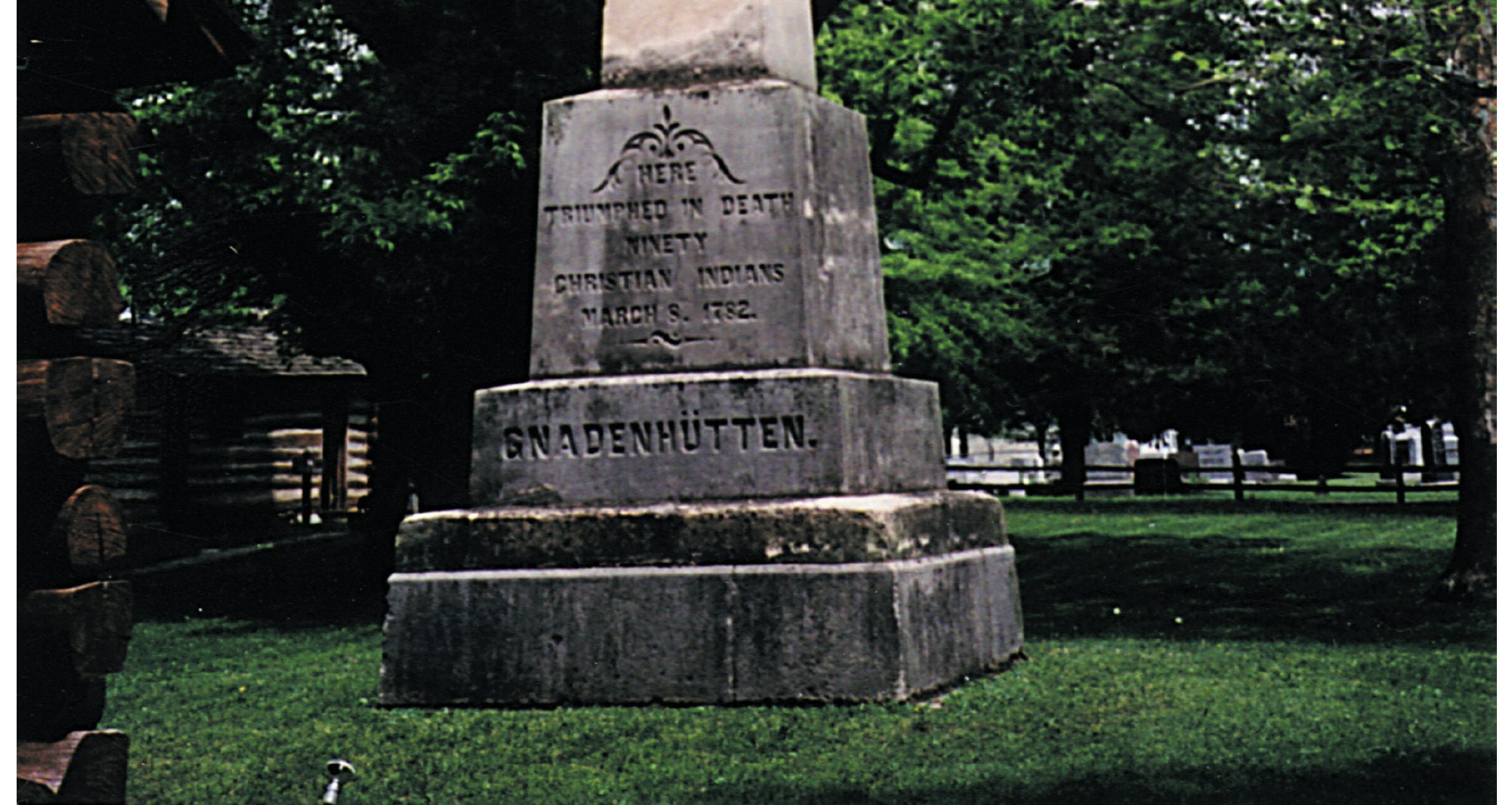 More Things to Do in Amish Country



#}