The vision of success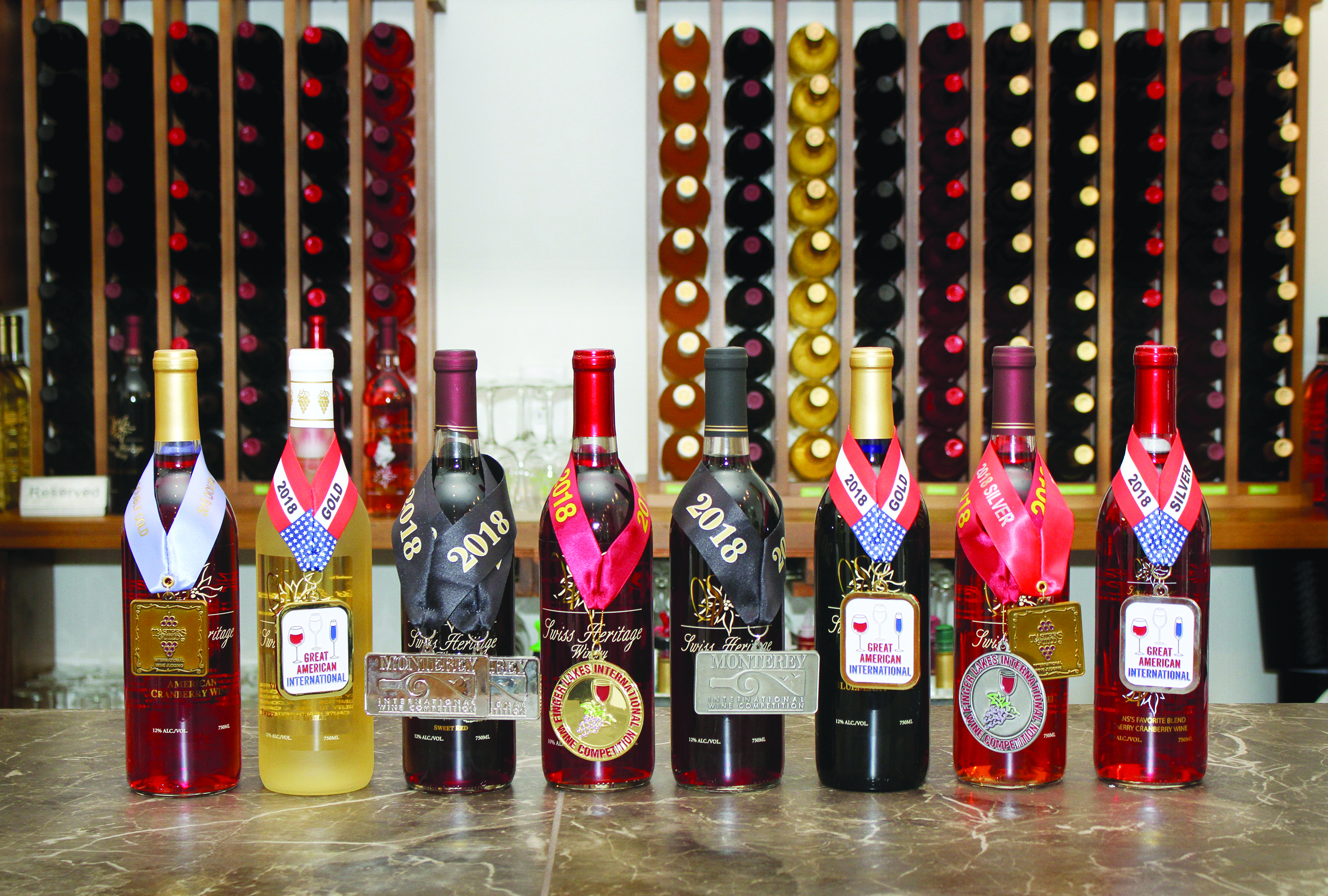 Randy L. McKee photo
The iconic Broad Run Cheesehouse has stood the test of time at Old Route 39 and Broad Run Dairy Road, and now as the cornerstone of Broad Run Corner, it no longer stands alone. The Swiss Heritage Winery and the founder's namesake tavern, Hans' Place, build on the tradition established by Broad Run Cheesehouse as being not merely a destination for visitors to sample, but also to savor Ohio Amish Country. The future of Broad Run Corner points to its past.

"Broad Run Cheesehouse, the business Dad handed down to us, is the cornerstone of everything we do," said Chad Schindler, president of Broad Run Corner.

Schindler's father, Hans Schindler, laid the foundation for Broad Run Corner in 1977 when he bought out the farmers in the co-op where he worked as a cheesemaker.

In 2004 the elder Schindler passed away. The foundation he left behind was expanded on in April 2018 when work on a 10,000-square-foot winery was complete.

"My father always made wine to share with the family, and a couple of years before he passed away, we began offering it to complement our cheese," Schindler said.

From those humble beginnings, the marriage of wine and cheese at Broad Run blossomed. Swiss Heritage Winery was born, and the brand flourished.

"Most of our milk comes from the local Amish farmers, and a lot of American varietals of grapes, particularly the sweeter varietals, Niagra and Catawba, are also sourced in Ohio," Schindler said. "Our Swiss cheese perfectly matches our top-selling wine, Victorian Lace. It's almost as if they were waiting to be made for each other."

In recent years the reputation of Ohio wines has grown. The Swiss Heritage Winery's Doggone Good wine took home two platinum awards from the 2018 Monterey International Wine Competition, beating out many California wineries. The sweet blend of Concord and Chambourcin grapes grown in the Grand River Valley in Ashtabula County won best of class in American Varietals and American Red.

The Swiss Heritage Winery's Victorian Lace, American Cranberry wine and American Red Raspberry wine also have earned national recognition, recently winning gold medals in competitions across the country.

Broad Run Corner is also a two-time Ohio Grand Champion Cheesemaker, garnering the prestigious title in 2001 and 2010.

"Some people will say our Swiss is the best they've ever had, and there's a reason for that," Schindler said. "Pasture-fed milk makes all the difference. The color's more yellow, and the flavor's richer."

For Schindler and his family, the A-frame winery on the corner wouldn't be Hans' Place without the shelf in its center.

"The shelf has some of Dad's things, his army fatigues, the Swiss hat and jacket that he'd sport during the Swiss Festival he looked forward to all year, and books and toys from when he was a kid," Schindler said. "That's why it's Hans' Place."

The fruits of his labor are on display at Broad Run Corner. Visitors can tour the grounds and see the milk being poured to make cheese and the grapes being pressed to make wine.

To experience and appreciate Broad Run Corner, visitors need only point to its past.

Make a day of Broad Run Corner, 6011 Old Route 39 NW, Dover, and schedule a tour by calling 330-343-4108. Cheesehouse hours are Monday through Saturday from 9 a.m. to 6 p.m., with Hans' Place open 10 a.m. to 8 p.m. Monday through Thursday and 10 a.m. to 10 p.m. Friday and Saturday. Sample BroadRunCheese.com and make your night at SwissHeritageWines.com.