That warm and fuzzy feeling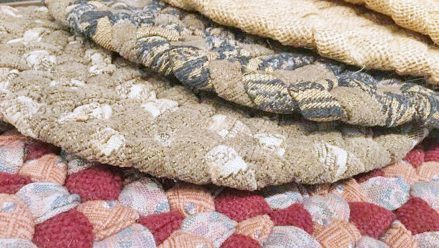 From ongoing evening and weekend entertainment at Millersburg's hospitable pubs and eateries to the special events that dot its annual calendar, the quaint, small town has something interesting happening just about all the time, said Judy Lamp, executive director of Historic Downtown Millersburg.

"When many other Amish Country towns are shutting down for the evening, Millersburg is just getting started," Lamp said. "We truly embrace the Amish culture, but that's not the only reason to visit Millersburg. In the daytime you can visit a historic site, walk a trail and commune with nature, or peruse our many interesting and unique shops that feature antique and eclectic items. In the evening we have all kinds of cool restaurants and pubs that serve everything from barbecue, to Angus burgers, to pizza. And you can enjoy a large selection of local and regional wine and beer."

Lamp said Millersburg is a year-round destination.

One experience you may not want to miss is perusing Millersburg's quaint downtown shops for unique items, she said.

"Our locally owned shops are sure to delight you with handmade, refurbished and repurposed goods that you're unlikely to find anywhere else," she said.

Downtown Millersburg's interesting shops are congregated into a vibrant, three-block, easily walkable area. With a plethora of locally owned pubs and diners mixed in, visitors conveniently take a break for lunch or a snack, then get back to their shopping.

"Our friendly pubs, that offer live evening entertainment, particularly on the weekends, are wonderful venues in which to relax with family or meet new friends and interesting people," Lamp said. "After you visit Millersburg once, you'll surely want to return."

Christmastime visitors may want to lose themselves in the festive nostalgia of the historic 28-room Victorian House mansion, which will be gaily decorated for the season. Special holiday tours are scheduled, starting daily at 1 p.m. from Nov. 17 to Dec. 31.

Another sweet event, she said, is the annual Christmas Cookie Tour of Inns on Saturday and Sunday, Dec. 8-9.

"The cookie tour is always a favorite Holmes County holiday event for families to share," Lamp said. "The self-guided tour takes guests to 12 beautifully decorated inns of Amish Country, where, of course, cookies will be served."

On Saturday, Feb. 23 from 4 to 8 p.m., break out of the winter blues and attend Girls Night Out.

"This event is a special night of pampering just for the ladies," Lamp said. "There will be manicures, pedicures, prizes and more."

Historic Downtown Millersburg invites you to view Facebook.com/Historic.Downtown.Millersburg.Ohio. For more information on events in Millersburg, visit HistoricDowntownMillersburg.com or call 330-674-2412.