People visit Ashery Country Store for a special shopping experience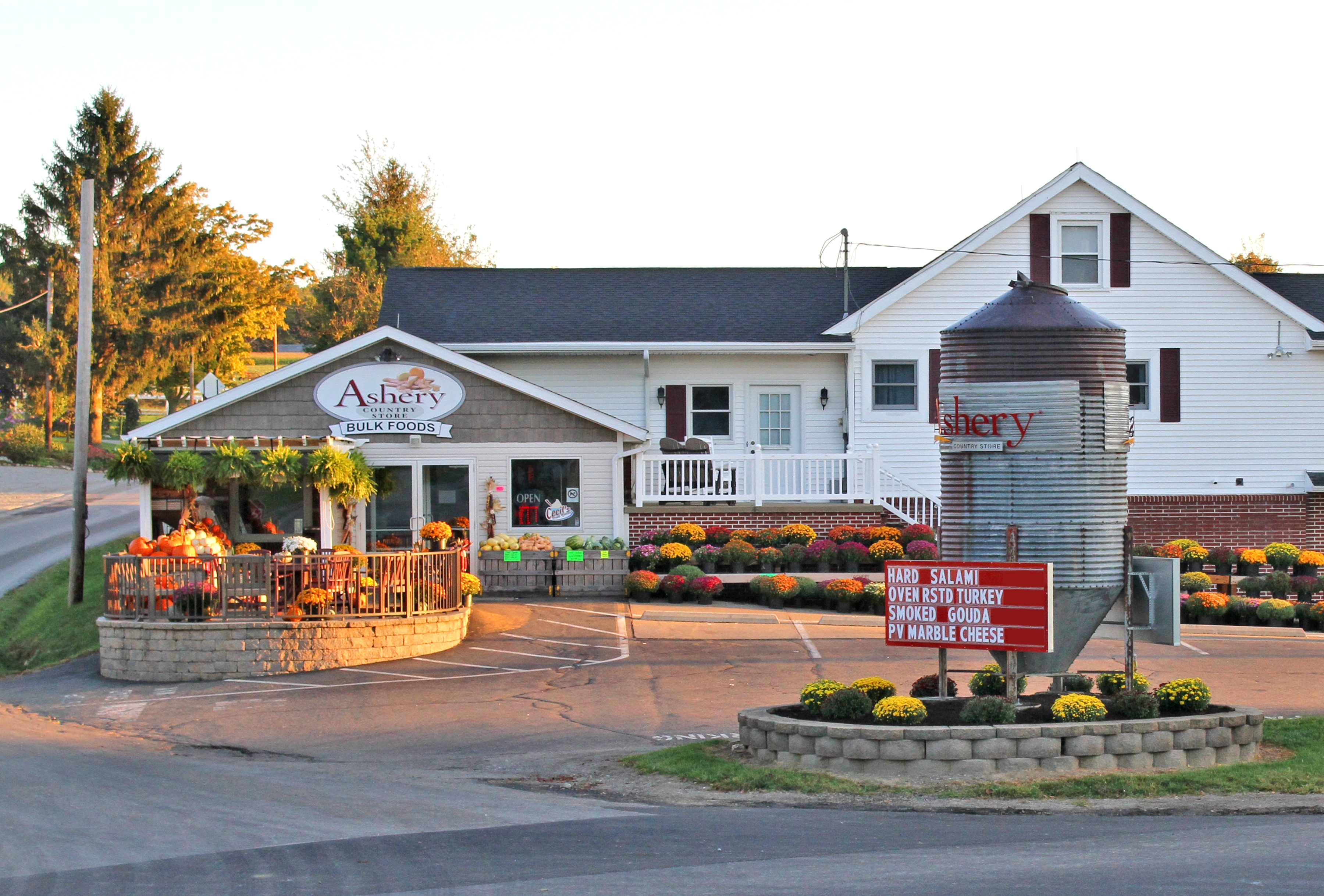 Randy McKee
Shopping can be a tactical, check-your-list experience, but why settle for a chore when you can actually enjoy a shopping experience?
Shopping can be a tactical, check-your-list when you can enjoy a shopping experience that will put a smile on your face.
At Ashery Country Store Bulk Foods near Mount Hope, a smile, a kind word and a casual conversation are all part of the shopping experience that creates something special for customers.
"There is a short window of opportunity to make a positive impact on people's lives, sometimes as little as 30 seconds," said Curt Yoder, who along with his wife Rhonda has owned and operated Ashery Country Store Bulk Foods since 2005. "We want people to leave here with a smile. To us, that is of the utmost importance."
When Cecil Yoder owned and operated Ashery Country Store Bulk Foods when he started the business in 1979, he made each visit a positive experience for customers thanks to his genuine, friendly disposition that put people at ease, a concept the Ashery maintains today.
"Dad was a tremendous people person, and we have built on that concept," said Yoder. "Dad connected so well with his customers, and he was all about finding out what they wanted and how to serve them well."
Yoder said that while there are bulk food stores around that provide many of the same quality items the Ashery showcases, there is something special about the Ashery that keeps customers coming back.
"There is a quaintness that makes this an experience," said Yoder of the Ashery. "It isn't just this big grocery store where people come to get what they want. Our vision is to create a tasteful experience for our customers that goes beyond just the food. We want them to feel at home and to truly enjoy their experience here."
A visit to the Ashery will elicit a friendly, down-home feel, but it also includes a staff that is very experienced in bulk food operations. In addition, it includes plenty of bulk food options.
While the friendly atmosphere is intoxicating, the Ashery goes above and beyond in creating unique shopping experiences for its customers.
Its annual baking sale will take place Nov. 11-16, where patrons can find anything and everything they need to bake delectable homemade baked goods from scratch.
The store's winter sale will take place Jan. 27 to Feb. 1 and feature some fantastic deals on great comfort foods that will help break the winter doldrums and both sales will include the friendly staff and gracious atmosphere.
Yoder said it all comes gift wrapped in a joyful experience, wrapped with a smile. "If we don't have a friendly servant attitude among employees, we will not be able to de-liver a tasteful experience to our customers. Good service starts with employees serving each other," Yoder said.

Ashery Country Store Bulk Foods is located at 8922 SR 241, two miles north of Mount Hope. Call the store at 330-359-5615, or visit them on the web at: www.asherycountrystore.com.