Beauty by nature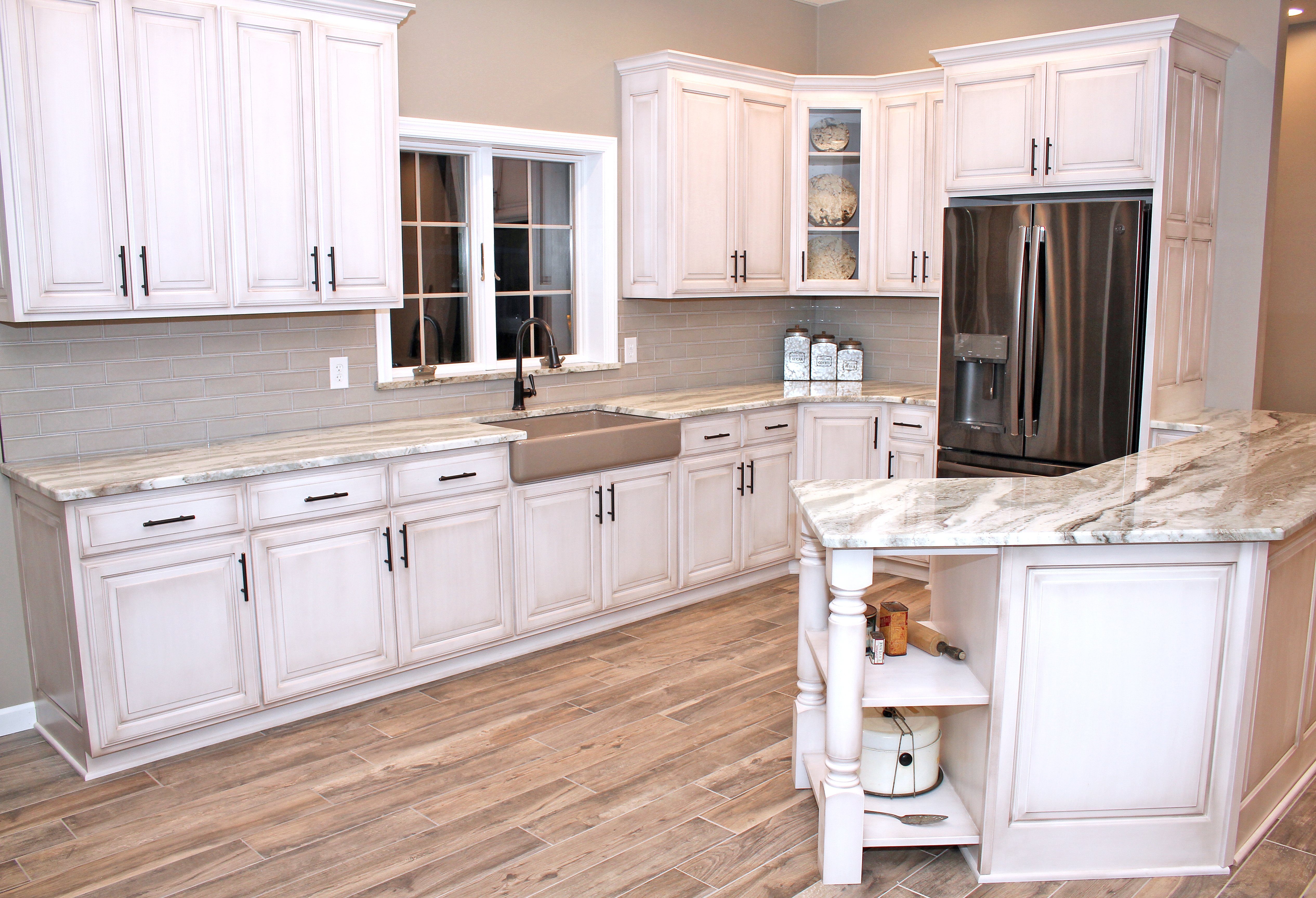 Randy L. McKee photo
From a single location in Port Washington, the Designer Stone Co. creates gorgeous kitchens featuring natural granite from all over the world.
"You no longer need to travel to far-away locations to discover the beauty of fantastic granite slabs," said John Byler, co-owner of one of Ohio's premier granite fabricators. "Our new showroom is a unique showcase for remodeling kitchens, baths and fireplaces."
Since 2006, Designer Stone has delighted customers in and out of Ohio.
"We cover a 100-mile radius and have done a lot of work in West Virginia and other surrounding states," said Byler.
Byler said a visit to the showroom provides a close-up feel for the company's top-notch quality and service.
"It starts with our imaginative in-house staff," he said. "They are there to help with your design selections, from assisting with the selection of stone countertops and sinks to edge profiles. They help you visualize how your completed project is going to look, how the walls, cabinetry and countertops are all going to come together to create a spectacular new kitchen."
Designer Stone's quality workmanship begins with its fabrication shop. Its cutting-edge CNC machine and jet saw ensure precision cutting of the stone.
"This allows for truly consistent edge profiles," Byler explained. "Every piece that goes out the door is custom finished to ensure product perfection. Once your kitchen has been fabricated, our installation team takes over on the project. With years of kitchen installation and construction experience, you know the job will be done right."
Countertop seams are custom designed to enhance, rather than detract from appearance and quality of the project.
"Our templating system is done using the most advanced digital equipment, allowing us to template around your existing kitchen," Byler said. "We don't have to tear up your kitchen weeks before your granite is installed."
To help inspire creative ideas, Designer Stone's showroom features five model kitchens and bathroom.
"While we focus on kitchens, we also install vanities, tubs and shower surrounds, and fireplaces and hearths," Byler said.
The showroom showcases an ample variety of granite and quartz samples to choose from.
"Being a natural stone created by nature, the colors and patterns are unlimited," Byler said. "We can refer our customers to our trusted suppliers if they wish to pursue a larger selection."
In addition to granite, Designer Stone also is an authorized dealer for LG Viatera, DuPont Zodiaq, and other popular quartz countertop manufacturers.
Get started on your beautiful new kitchen or bath project by visiting the Designer Stone Co., 303 E. Main St., Port Washington. Showroom hours are Monday to Friday from 8 a.m. to 5 p.m. and Saturday from 8 a.m. to noon. You can call Designer Stone at 740-492-1300. Find more information at TheDesignerStoneCo.com.