Your journey to a simpler life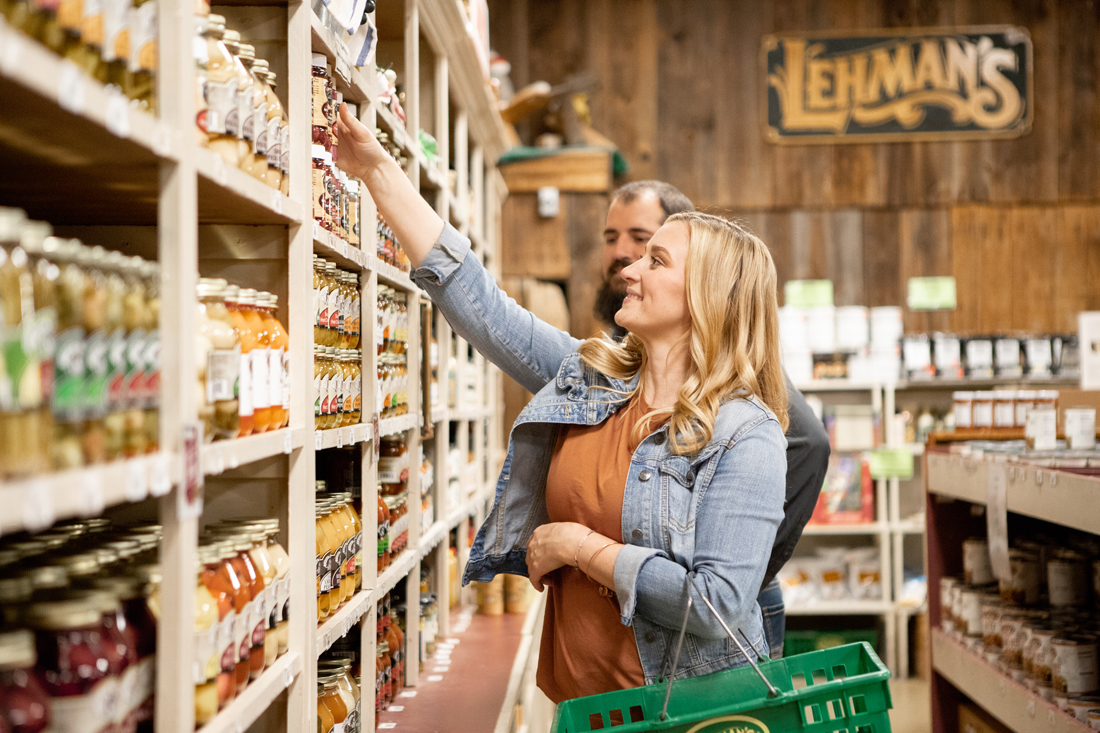 The aroma of apple pie baking on a wood-fired stove pervading the house while snowflakes drift outside the window can make winter a cozy time of year. Lehman's in Kidron may be the ideal place to prepare for the winter, said Glenda Lehman Ervin, director of marketing for the iconic family-owned mercantile.
"From baking goods to wood-burning stoves to outdoor sleds and indoor games, we're here to help you prepare for a winter of simple, family fun," Ervin said.
Lehman's is known all around the county as the go-to store for all the supplies one needs for independent, self-sufficient living.
"Our mission is to provide a simpler life," Ervin said. "We cater to the serious and the curious."
The serious are the homesteaders, preppers and survivalists who have relied on Lehman's for wood stoves, lanterns and other nonelectric items since Ervin's father, Jay Lehman, opened the store in 1955. The curious are those who are developing an interest in life's simpler pleasures, like gardening, cooking, making homemade gifts and playing with toys that aren't connected to the internet.
"Not everyone wants to live entirely off the grid and make everything they have from scratch," Ervin said. "But people are becoming increasingly interested in calming activities they can do with their hands, like cooking, baking and even soap making. Those are things we remember doing with our parents and grandparents. It keeps traditions alive and preserves the past for future generations. We carry all the supplies you need for those types of activities."
For the serious customers, Lehman's offers everything necessary to live without electricity, whether it's during a short-term weather emergency or a long-term lifestyle.
"Just in case, we suggest that everybody have a backup plan for heat, food, light and water," Ervin said.
The heat can be provided by Lehman's ample variety of top-quality wood stoves for heating and cooking.
"Especially if you have access to firewood, wood burners can save you a lot of money on your utility costs, whether you use one as your primary or secondary heat source," Ervin said. "They also are very attractive. They could be the centerpiece of your living room."
Lehman's also can help you stock your pantry with shelf-stable foods that don't require refrigeration — like canned meat and fruits and freeze-dried meals.
"In case of an emergency, it's recommended that you have enough food stored for everybody in your house for three days," Ervin said. "A sufficient water supply also is important. You can live a while without food. You can't live very long without water."
Lehman's offers a variety of water filters including filters that will turn coffee back into water, Ervin said.
To illuminate a room, Aladdin oil lamps sold at Lehman's can put out the light of a 60-watt light bulb, Ervin said.
"It's plenty of light to play a board game or read by," she said.
To stay informed when the power is out, Ervin suggests a solar-powered or hand-crank emergency radio.
Education is a big part of the Lehman's experience, Ervin said.
"Maybe it's your first step on your journey to a simpler life," she said. "We love to teach people. We have product experts on staff who love to answer questions. We have a very active blog and YouTube channel where you can learn what to do before you plant a garden, what to know before you get goats or chickens, and the best ways to use your wood-burning stove. So actually, if somebody comes in and they have no idea what they're doing, we get very excited because we want them to embrace the lifestyle and we want them to succeed." 
You can begin on your journey to a simpler life with a visit to Lehman's, 4779 Kidron Road, Kidron. You can learn more about the store — and read Lehman's educational blog — at Lehmans.com or by calling 800-438-5346. Visit Lehmans.com/events for family fun events every weekend.