Zinck's Fabric Outlet has stood the test of time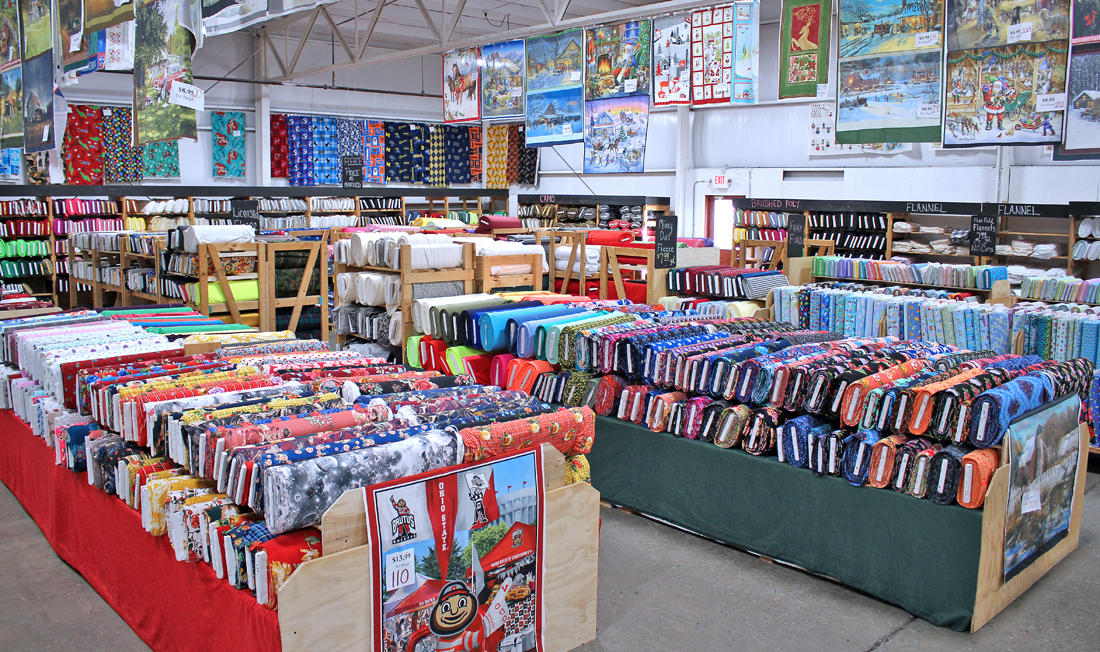 Randy L. McKee
The rewards in the simple joy of picking up a needle and thread or sitting down at the sewing machine last a lifetime. Any time we choose to put our hand to something, it's to create something that won't so quickly fade from memory.
From one season to the next, Zinck's Fabric Outlet in Berlin has stood the test of time for everyone picking up the hobby of sewing to those perfecting their craft as the place to discover just the right fabric at a more than fair price.
"Fabric is a lot like fashion. Things change from one season to the next," owner Nick Shrock said. "I have long-standing relationships with manufacturers and buy their surplus — high-quality and attractive fabrics — at a fraction of what they would have cost last year. Zinck's has a massive stock of fabric and sells for a lot less than other places."
Leveraging buying power from importers, U.S. mills, well-known quilting manufacturers, promotional houses and other outlets is a tried and true method that's lasted for more than four decades.
From miles around, people have found their way to the 25,000-square-foot superstore in the heart of Ohio's Amish Country for the sweeping expanse of apparel fabric, quilting fabric, fleece, flannel, upholstery fabric, decorator fabric, wool, duck cloth and more. Zinck's covers it all, including discount notions, trims, batting and home décor. Visitors can even find fabric for 50 cents a yard in the clearance corner.
"It's a shopping experience," Shrock said. "People drive three or four hours because they've never seen anything like it.
We have one of the largest, most unique selections of fabric anywhere, at the best prices for miles around."
There's always something more in store at the general fabric retailer.

"Our inventory changes weekly, if not daily, so you know if you come to see us, you're always going to discover something different," Shrock said.
Outside of Holmes County, with stores in the heart of the two other largest Amish and Mennonite communities in the country — Lancaster County, Pennsylvania and Northern Indiana — there are some lessons Shrock can't help but take to heart.
Amish and Mennonite folks regularly extend their good works outside their communities, offering things like handmade comforters to help comfort in aftermath of natural disasters worldwide. They know how far the good they can do can go when they stretch a dollar.
"The most important thing is that the fabric is of sufficient quality, and then the next important thing is cost," Shrock said. "If you have $1,000 in your budget, you want to make as many comforters as you can."
Recently, Zinck's commitment to forever expanding the customer experience has unfurled online, making the point once again that there is always more to discover.
Discover Zinck's Fabric Outlet in Berlin at 4568 Ohio 39 (330-893-7225) and online at ZincksFabric.com. Hours are Monday through Thursday from 8 a.m. to 5 p.m. and Saturday from 8 a.m. to 3 p.m.