Visiting Amish Country: from area visitors bureaus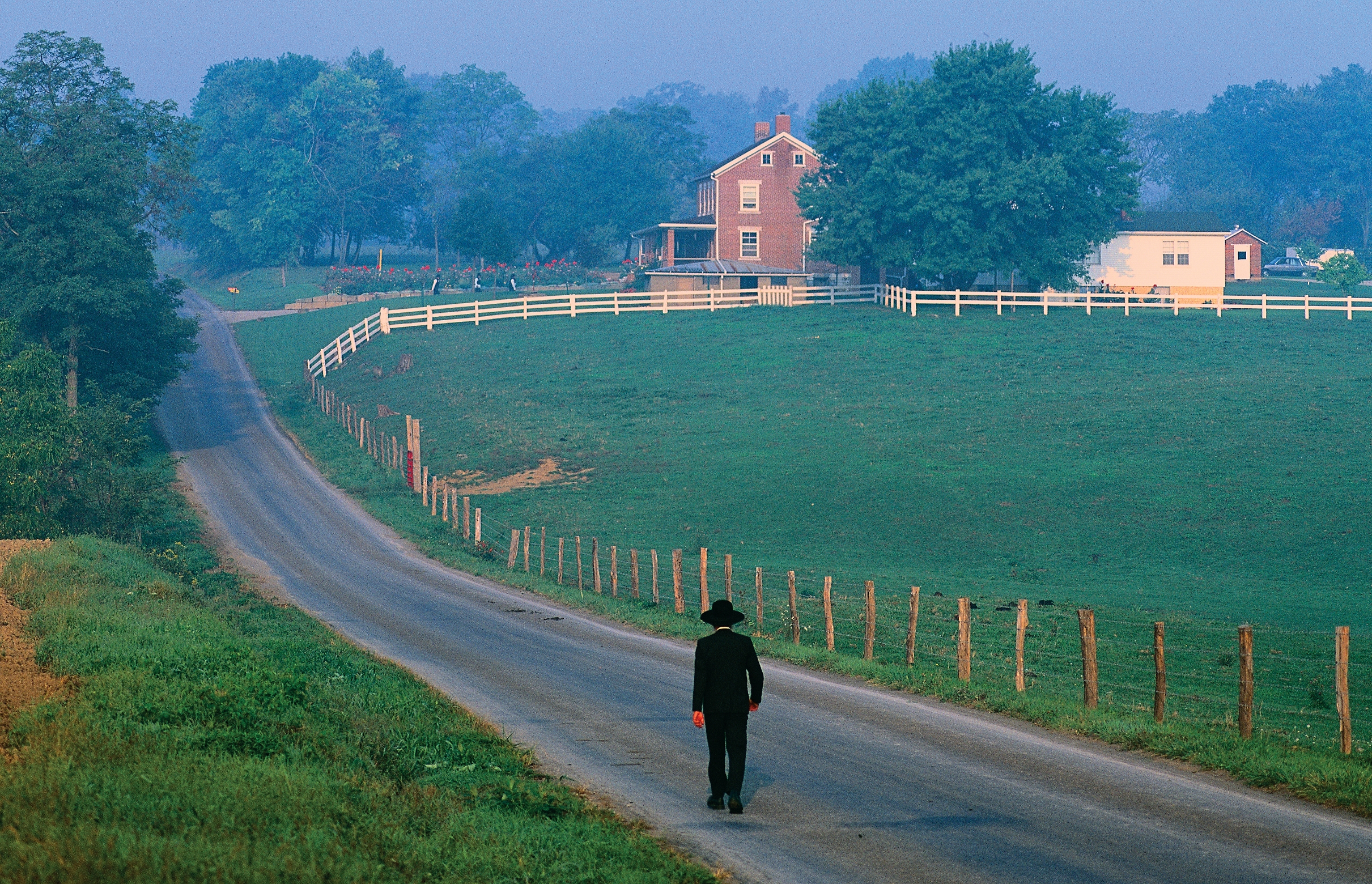 There is a lot of summertime left to enjoy in Ohio's Amish Country, and fall also is a spectacular time to take an adventure to Coshocton, Holmes, Stark, Tuscarawas and Wayne counties. Whether you and your family members enjoy casual drives through spectacular rolling landscapes, like to immerse yourselves in history or are drawn to the local flavors of town festivals, the gorgeous region that includes America's largest Amish community has plenty to keep you entertained through the dog days of summer and moving into the days of crisp autumn air.

Here are some of the many activities awaiting this year's guests.
Wayne County
With active nightlife and upscale dining venues in towns like Wooster and Orrville, Wayne County offers the excitement of the city, right at the "gateway" into Amish Country, said Marty Starkey, executive director of the Wayne County Convention and Visitors Bureau.
Yet the county's rich agricultural tradition is not forgotten by tourists nor locals.
Some of the county's most popular fall attractions celebrate farm life — including the Wayne County Fair, which features one of Ohio's largest junior fairs. Country music star Scotty McCreery will be among the highlighted entertainers at the 170th annual fair, which will run from Saturday, Sept. 7 through Thursday, Sept. 12.
On Saturday and Sunday, Oct. 12-13, the Ohio Farm Bureau of Wayne County invites you enjoy a self-driving tour of the county's farmland and agricultural businesses. Tour booklets will be available at the Wayne County Fair or by calling the Farm Bureau office at 330-263-7456.
Agriculture also will be highlighted at the many weekend festivals that will be held throughout the county, Starkey said.
For some fast-paced family entertainment, Starkey said the Northern Ohio Outlaws, an affiliate of the Cowboy Mounted Shooting Association, will hold their Ohio State Championship shoot on Saturday and Sunday, Aug. 17-18 at the Wayne County Fairgrounds. The horseback shooters combine the disciplines of riding and shooting.
"They ride and shoot in full Western attire," Starkey said. "It's very unique and a lot of fun to watch."
Also at the fairgrounds on Thursday and Friday, Aug. 15-16, historic military vehicles will be on display, courtesy of the Military Vehicle Preservation Association.
"They will set up an encampment so people can walk around and look at the vehicles," Starkey said. "Some of the vehicles date back to World War I."
Upcoming cultural events will include the 16th annual Wooster Arts Jazz Fest, which will take place downtown on Saturday, Sept. 14 from 11 a.m. to 6 p.m. The free event will feature more than 40 artists, along with children's activities, music and gourmet food trucks. That event will be followed by the 36th annual Woosterfest, an Oktoberfest-style festival on Friday and Saturday, Sept. 27 and 28. Woosterfest offers free entertainment, unique food vendors and an ever-expanding bier and winegarten.
Late September and early November also are good times to book a visit to Wooster, Starkey said.
From Wednesday, Sept. 25 to Saturday, Sept. 28, the Kiwanis Club of Wooster will host its 62nd annual used book sale at the Wayne County Fairgrounds.
"They will have 47,500 books including one-of-a-kind books," Starkey said.
On Saturday, Nov. 2, the Buckeye Book Fair, featuring authors from throughout Ohio, will be held at the Ohio Agricultural Research and Development Center in Wooster.
Special events and the rural charm of Wayne County's rolling hills, lush woods and scenic farmland make the county a wonderful place to visit any time of the year, Starkey said.
Holmes County
The tranquil atmosphere of a simpler life amidst a backdrop of nature's beauty is one of the reasons why tourists flock to Holmes County, especially as the autumn season draws near.
"People love to come here for the leaves," said Holly Nelson, marketing coordinator for the Holmes County Chamber of Commerce. "The most frequent question we hear is, 'When are the leaves going to be at their peak?' National Geographic has named Holmes County as one of the best places in the world to see fall foliage. And people love to drive around to watch the farmers in the fields. It's a beautiful time to visit."
Nelson said guests also can enjoy the freshly grown produce at the new Amish Country Farmers Market, which is held every Saturday from 8 a.m. to noon through the end of October, behind the Chamber of Commerce in Millersburg. This is the first year the market has been in operation.
"It's been an awesome experience to see it evolve because we've never had one in Millersburg before," Nelson said. "It offers something new every single week."
The fall bounty also is the focus of the annual Harvest Fest & Fall Cookoff, held on Friday and Saturday, Sept. 6 and 7 on Berlin's Town Square. The festival, which celebrates and thanks God for the year's bounty, features local and visiting rib vendors along with live music, kids' activities, sales by local merchants throughout the town, bake sales, craft vendors and a raffle for a family in need.
During the same weekend on Saturday, runners will have the opportunity to compete in the Amish Country Half Marathon, 10k and 5k race. The course winds through gorgeous rolling hills and the sprawling Amish countryside — and hot buttered noodles await participants at the finish.
In October, Historic Downtown Millersburg features the historical and the macabre.
"Lots of weird things happen in many of our buildings," said Judy Lamp, executive director of Historic Downtown Millersburg.
Those eerie happenings can be explored during the town's annual Boo in the Burg historical building tours, held on Saturday, Oct. 26 from 5-9 p.m. Appropriately, for participants who may need help settling their nerves, Millersburg's Ohio Wine Tasting event will be held concurrently with the tour.
"Guests are guided through some of our historic and fascinating buildings, like Eighteen 76, the Antique Emporium and the Old Jail," Lamp said. "Guides provide interesting historical facts along with some of the weird stories associated with the buildings. Participants also get the opportunity to use ghost-busting tools, and they can get pretty spooked when they go off. Whether you're into history or the spooky, this is a very fun and interesting event."
Ohio Wine Tasting, held on the courthouse lawn, will feature samples from many Ohio wineries.
Although Millersburg is famous for its antiques, quaint shops and old-fashioned small-town charm, its evening entertainment is another big reason to pay an extended visit, Lamp said.
"Many people don't realize how many visitors come here to enjoy our nightlife," she said. "People can stroll from place to place to take in the diverse entertainment."
Tuscarawas County
In Tuscarawas County, the calendar of events and fascinating activities is as diverse as the fall colors in the rolling hills, said Teai Warner, visitor service coordinator for the Tuscarawas County Convention and Visitors Bureau.
"We have something going on every single weekend," Warner said. "You can come here and continue to find something new and interesting to do. You will never be bored in Tuscarawas County."
From lively festivals to educational events, history plays a large role in the county's tourism.
For example, the 67th annual Ohio Swiss Festival, held Friday and Saturday, Sept. 27-28 in Sugarcreek, celebrates the village's rich Swiss heritage with wine and cheese samplings, races, contests, parades, music and other events such as the traditional Steintossen — or throwing of the stone — and the playing of the alphorns — the long wooden horns traditionally blown by mountain dwellers of the Alps.
Many festivalgoers are likely to visit Sugarcreek's most famous attraction — the World's Largest Cuckoo Clock — at the intersection of East Main Street and Broadway Street. The clock entertains onlookers with a musical display featuring an animated couple dancing to an oompah band every half-hour.
Visitors can get a wider look at the county's countryside by taking an old-fashioned train ride from the Dennison Railroad Depot in Dennison. Fall rides through the foliage are scheduled for Saturday and Sunday, Oct. 12 and 13 and Oct. 19 and 20. Both Saturdays feature Chocolate & Cheese Sweetheart Rides to celebrate Sweetest Day.
Spending a day at Dreamville, as Dennison was nicknamed during World War II, is an opportunity to experience a simpler, happier time in our nation's history.
History will come alive in a personal way during the Zoar Civil War Reenactment Weekend, starting Friday, Sept. 20 at Zoar Village. More than 1,500 Civil War soldiers and civilians will recreate life in the 1860s including Union and Confederate camps. The event is held every other year.
The Tuscarawas Valley Farmer's Market, held every Wednesday from 3-7 p.m. at the Dover Fairgrounds through the end of October, is a popular event for tourists and locals.
"It changes from week to week," Warner said. "It's not just fruits and vegetables. It's a very family-friendly event with food trucks, demonstrations and vendors such as candle makers."
Pizza lovers are likely to enjoy the newly launched Tuscarawas County Pizza Trail.
"Eight locally owned participating pizza restaurants provide a secret code at their cash register," Warner said. "When you get the secret codes from all eight pizzerias, you get a free T-shirt."
More details are available through the CVB office.
Coshocton County
The "dog days of summer" normally refers to the time between early July and mid-August when the sun occupies the same part of the sky as Sirius — the "dog star." In Coshocton County, the phrase may more suitably refer to Friday through Sunday, Sept. 6-8, when the Don McVay, Sr. Memorial Beagle Hunt is held at the KOA Campground in West Lafayette.
"It's a real unique event that draws people from all over the country,"
said Mindy Brems, director of the Coshocton County Visitors Bureau. "Last year they had people from as far away as Kansas."
The free event, sponsored by the Coshocton County Beagle Club and the McVay family, includes raffles, prizes and family activities.
"The dogs do competitive field trials and are scored on their performance," Brems said. "People can come without dogs to watch and be a part of the excitement."
From Friday through Sunday, Aug. 16-18, KOA is the place to experience the "joy of living sunshine" at the annual Coshocton Sunflower Festival. The festival will feature more than 3 acres and 20 varieties of sunflowers ranging from 2-12 feet tall.
"The event will have vendors, food trucks and more," Brems said. "It's a wonderful place to take photographs, and every attendee gets to cut a sunflower and take it home."
Tourism in Coshocton County centers around Historic Roscoe Village, where guests can step back in time to the Ohio Erie Canal era of the 1880s and follow in the footsteps of history. On Thursday and Friday, Sept. 12-13, the village will invite home-schooled students to an interactive history lessons about what life was like during Ohio's canal era.
"Some of the kids get dressed up in clothing of the era," Brems said. "They get to visit the interesting historical buildings at Roscoe, like the school house, the brewmaster's shop, the craftsman's cottage, and the doctor's house and garden. They also will participate in many special crafts and activities."
Throughout the summer and fall seasons, visitors of all ages are invited to enjoy Roscoe's living history tours, famous shops and eateries, and a ride aboard the horse drawn Monticello III canal boat.
On Friday through Sunday, Oct. 18-20, things really get stirrin' when Roscoe Village hosts its 49th annual Apple Butter Stirrin' Festival, the county's largest gathering of the year. The event recaptures the flavor of an old-time harvest celebration where apple butter is made in large copper kettles over crackling wood fires. The festival includes handmade crafts and exhibits, demonstrations, outdoor stage entertainment and other activities.
The free Clary Gardens in Coshocton make a gorgeous supplement to a Roscoe visit. The 20-acre botanical gardens features rolling hills, woodland trails with sandstone outcroppings, a springhouse, ponds, a gazebo, an outdoor amphitheater, a children's garden, bridges and a growing collection of native and exotic plants.
Further out into the Coshocton County countryside, tourists may want to take a scenic cruise to the Helmick covered bridge, one of Ohio's oldest covered bridges. Located on Township Road 25 in Warsaw, the bridge was built in 1863 and was an integral part of commerce, providing access to two grist mills.
Stark County
Perhaps best known as the home of the Pro Football Hall of Fame, Stark County offers a large variety of other historical and entertaining attractions including art museums, galleries and public art, theaters, live music, concerts and festivals.
The McKinley Presidential Library and Museum, which commemorates the 25th president of the U.S., is a family-friendly history and science museum that includes the McKinley Gallery, the Hoover-Price Planetarium and a new permanent exhibit, "The Stark County Story." A current exhibit — "Stark County Food: From Early Farming to Modern Meals" — running through January 2020, explores the food history in Stark County from the earliest orchards and farms to today's culinary tourism scene.
The First Ladies National Historic Site preserves, promotes and educates the public about the significant role of first ladies of the United States and their contributions throughout history. The site features the ancestral home of Canton's own First Lady, Ida Saxton McKinley.

For more information about what awaits you in Ohio's Amish Country be sure to contact these helpful visitor centers:
Coshocton Visitors Bureau
Mindy Brems
740-622-4877
Holmes County Chamber of Commerce
Shasta Mast
330-674-3975
Visit Canton
Tonja Marshall
330-454-1439
Tuscarawas County Convention and Visitors Bureau
Dee Grossman
330-602-2420
Wayne County Convention and Visitors Bureau
Marty Starkey
330-264-1800