This Should Be Fun!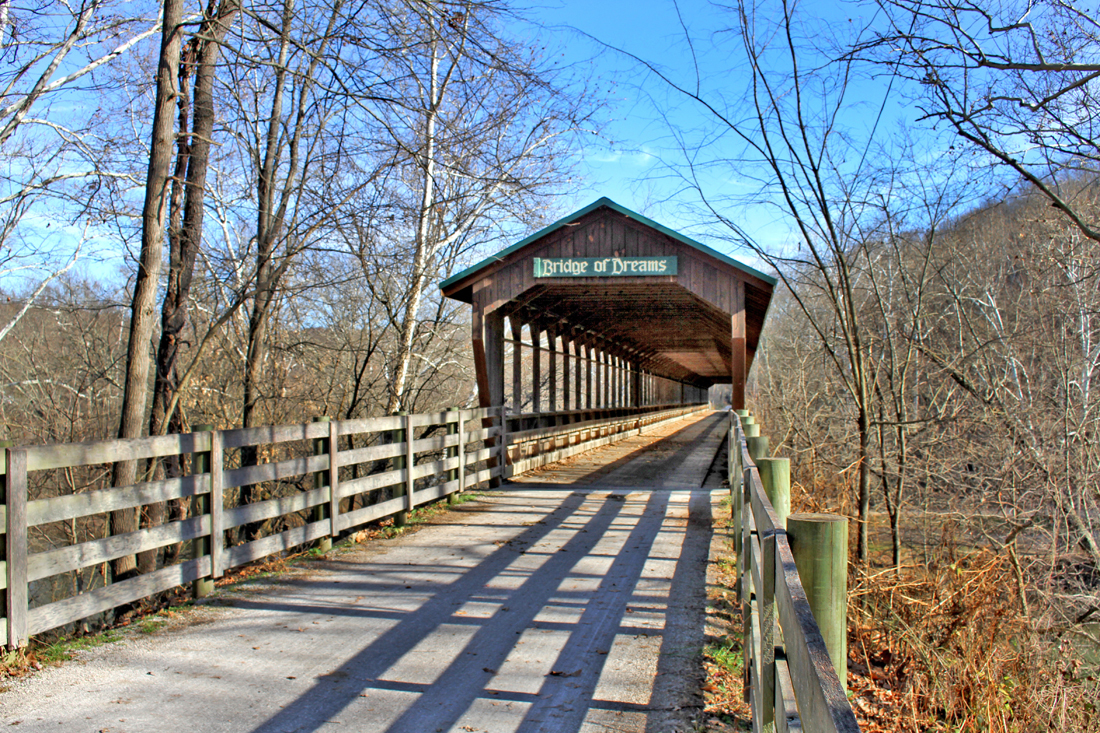 Randy L. McKee
Holmes County, the heart of Ohio's Amish Country, is well known for its many tourist attractions, from the beautiful rolling scenery to the countless wood shops, craft stores, eateries, and of course, the serenity of the Amish lifestyle.
While the various tourist locations are well promoted, there are specifics inside the locations that should be explored and identified as special stops inside the various towns and destinations.
Here are several key items or natural settings that take a deeper look inside what to explore in Amish Country.
Stop #1: Polish pottery at The Pottery Niche
Unique in style, beautifully colored patterns and high quality aptly describe the pottery that is created in Boleslawiec, Poland.
While Amish hand-crafted items might be the drawing card for Holmes County, this Polish pottery has become one of its best-kept secrets.
Located in the heart of Berlin, The Pottery Niche offers stunning pieces of unique pottery that are all hand-painted, making each one unlike any other. The patterns are so intricate a person could become mesmerized by the incredible detail of pieces like teapots, cookware, bakeware, serving dishes, cups, cannisters and many other options.
Not only is it a decorative joy, but the pottery is also functional, freezer and microwave safe and scratch and chip resistant.
Stop #2: Hershy's King Buck at Hershberger Farm & Bakery
Yes, the aroma of the plethora of baked goods, leather products and animal farm are great, but the registered Belgian Hershy's King Buck is a sight to behold. Weighing in at 3,126 pounds and standing 19.3 hands tall, which is nearly seven feet, Buck is a formidable yet loveable Belgian horse that loves when people feed him lots and lots of carrots.
The farm has many unique animals for the whole family to enjoy, including a wild bird room that feels like it could swallow someone up if they stayed inside too long, but Buck is an attraction people won't want to miss because of the sheer magnitude, and they won't realize just how big he is until standing next to him.
Stop #3: Any given back road in winter
Obviously, as one of Ohio's largest draws, Amish Country has plenty of attractions that bring millions to visit every year.
However, visitors won't want to pass up an opportunity to bask in one of Amish Country's most underrated moments.
While people flock to Holmes County in autumn, they should be checking it out in winter, and here's why: Pick any snow-covered day in January or February, drive from your favorite lodging point out into the middle of nowhere on some road that looks like it hasn't been traveled in decades, turn off your car and don't make a peep.
That, my friends, is the sound of pure, unadulterated tranquility, the blanket of snow masking all sounds. If you're lucky, you'll pick a day that provides giant flakes of snow the size of quarters, because on days like that, you can actually hear the snowflakes softly landing on the white snow.
If you want total, immeasurable peace, a snow day in Amish Country is your goal.
Stop #4: The Brick Wall Sculpture in Sugarcreek
That giant cuckoo clock at the main intersection in downtown Sugarcreek is always a big draw, but after you're done watching the alphorn players play and the Swiss dancers dance as the clock strikes the top of the hour, do a complete one-eighty and walk about 40-feet.
There you'll find a stunning sculpted brick wall. That was installed by the local Community Arts Council. The panel designed were created, designed and sculpted by local artist Sherry Crilow, and each panel features part of the history of Sugarcreek and the surrounding area.
The detail and perfection of each design is very rare, and the stories told help visitors gain some understanding of why a visit to Little Switzerland is worth the travel time.
Stop #5: The Ausbund Collection at Amish & Mennonite Heritage Center
The 265-foot diorama painting "Behalt" by Heinz Gaugel steals the headlines at the Amish & Mennonite Heritage Center in Berlin, but the dazzling Ausbund Collection showcases a rich and vibrant history of the Anabaptist history through music.
The Ausbund Collection is a rare assemblage of hymns sung throughout the ages of Anabaptist history. Hundreds of years old, these priceless artifacts denote an Amish and Mennonite tradition of singing and music that has been integral to the faith for centuries.
Written in German, the history contained inside this collection of hymnals is a reminder of the heritage of the Amish and Mennonite people, and being hundreds of years old, they tell a story that has been passed on from generation to generation.
Stop #6: Bridge of Dreams near Brinkhaven
Just outside the southwestern border of Holmes County lies the Bridge of Dreams, a lengthy and beautiful bridge that spans the Mohican River. It is a pedestrian and bicycling bridge and part of the Mohican Valley Trail, a nature trail built on an abandoned railroad bed belonging to the old Pennsylvania Railroad.
This is not some dinky bridge, clocking in at a whopping 370-feet. However, it isn't the sheer length of the bridge that is mesmerizing, but rather the beauty that emanates from all around it. The dark stained wood, the contrasting emerald green roof and the cascading fall foliage around it mirrors off the water of the Mohican River to create a picture that inspires.
Some people make a bucket list of seeing as many covered bridges as possible. There are covered bridges that can be checked off on a list, but bridges like this one need to be cherished and remembered as a stunning presence of days gone by.
Stop #7: Dundee Falls near Beach City
Whether it is in the early signs of life in spring, during the midst of summer, amid the vibrant colors of fall or during winter when the ice and snow paint a chromatic image, Dundee Falls is a stop that provides ample photograph possibilities. Perhaps a trip. To Amish Country in all four seasons is merited to take in the 15-foot falls' heavenly beauty.
No matter the season, the tranquil water flow, the sound of splashing water, the peaceful images that come with a cascading fall and the sheer beauty are reason to stop and indulge. Photographers will want to spend plenty of time crafting that perfect shot.
Stop #8: The Nina, Pinta & Santa Maria
Christopher Columbus' trek to America made him famous, and his three sailing vessels the Nina, Pinta and Santa Maria have become etched into history.
Among the most famous of ships, the trio have been expertly crafted into miniature carvings of ivory by master carver David Warther, own of the David Carver Museum near Walnut Creek.
The intricate detail is awe-inspiring, and one might only imagine how painstaking it must be for Warther to carve out the tiniest of details into his ivory ships, carved from antique ivory, ebony wood and abalone pearl, and his illustrious collection takes visitors on the history of ships from 3000 B.C. to today. All of Warther's ivory is harvested from the tusks of elephants that have died natural deaths, something he remains adamant about.
The showrooms in the museum are a blend of red carpet, dark stained wood with glass casings and the ivory ships sail on top of a red velvet sea in the five showrooms that showcase 90-plus carvings, with spotlights bringing each ivory ship into glorious view.
As a bonus, watching Warther work his magic through the viewing room window, or having him walk visitors through the showrooms and explain many of the carvings, make this a visit to remember.
Stop #9: The glow of the Vaseline glass at Millersburg Glass Museum in Millersburg
Millersburg Glass is renowned as perhaps the most highly collectible and revered carnival glass in the world.
John Fenton built Millersburg Glass in 1909, and by 1911 he was out of business, but it was not for the lack of creativity and beauty. Fenton perfected the art of iridescent glass, giving his pieces a luster and radiance second to none.
In addition, he made pieces of glass than contained tiny amounts of radium, and in the process created pieces that actually glow when placed under a spotlight.
While the trio People's vases inside the museum are touted because they were crafted for the as part of the collection of 10 People's vases made in 1910 for the royal family in the Netherlands to honor of Queen Wilhelmina, the Vaseline glass is so unique in its nature that it becomes a fan favorite when Millersburg Glass Museum director Chris Sieverdes turns off the lights during a tour and turns on the black light, a moment that usually elicits oohs and ahhs from visitors every time.
Stop #10: The Mastodon of Nigel Brush, Killbuck Valley Historical Museum
While there are many neat and unheralded items inside the walls of the Killbuck Valley Historical Museum, few are more interesting than the incredible mastodon findings of Nigel Brush.
The mastodon remains were discovered when a team led by Brush spent several days digging up hundreds of bones and fragments from the Morrow County site and then several months piecing together fragments, identifying bones, cleaning and preserving the artifacts and collaborating with experts throughout the country and in Canada to research the findings.
"We kiddingly call this The Hidden Gem, because we are a little bit off the beaten path, and a lot of people form our county don't even know we are here," said museum director Bob Porter.