Thirty years of fabulous finds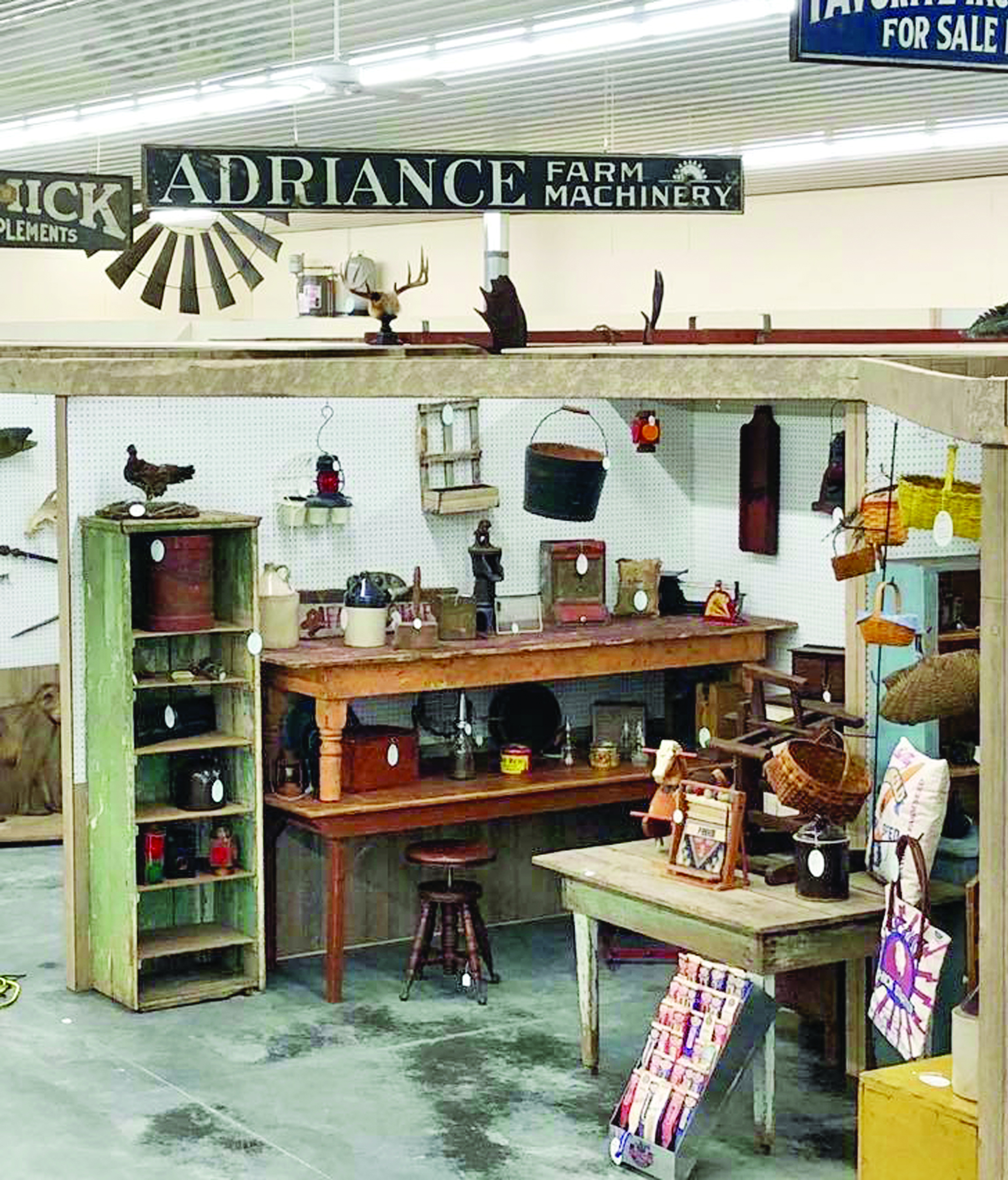 Randy L. McKee photo
With 30 years of fabulous finds under its belt, the Holmes County Flea Market is gearing up for the next three decades with a fresh expansion and even more to love.
"We're taking our existing 58,000 square feet of vendor space and adding another 8,100," said Jesse Miller, general manager for the Berlin-based bargain bonanza. "People have been asking us to add space for an antiques and vintage finds area, and we're delivering."
At the start of the spring season in 2019, the expansion will be up and running, packed with a huge assortment of must-have and one-of-a-kind treasures.
In the meantime shoppers can enjoy deep discounts on everything from Longaberger baskets to jewelry, kitchen gadgets, gospel items, rugs, toys and more. "We really do have something for everyone," Miller said.
To keep you satisfied throughout a day of bargain exploration, Holmes County Flea Market boasts a generous café area with a delicious assortment of goodies to savor.
"You can sit in the cafeteria and relax between market sections," Miller said. "Our full-service kitchen really sets us apart from other markets. Plus, ours is the biggest flea market in the area with more square footage and a bus-specific entrance. Our location makes us easy to find and to shop. People visiting Holmes County love coming here."
And a secret to your shopping success is putting Holmes County Flea Market at the top of your destination list. "You can find items here for way less than you'll find elsewhere in the area," Miller said. "We offer crafts and home décor plus vintage items and gourmet foods, like jams and jellies made locally. We really are your Holmes County one-stop bargain shop."
The air-conditioned and heated interior makes a visit anytime of the year one to enjoy. The assortment of goods all under one roof just adds to the appeal.
"Everyone loves to score a bargain, and we offer that here," Miller said. "One of our vendors offers closeout items, and some of our vendors are Amish families. It's really an eclectic mix."
But one thing that ties the entire enterprise together is the friendliness of the staff and its vendors. "We're like a family here," Miller said. "These are people who genuinely care about each other and their customers."
Many people make Holmes County Flea Market an annual stop on their visit to the area, as much for the bargains as for the giveaways. Check the website or visit the market for details about how to enter their 30th anniversary $2,500 Flea Buck shopping spree. You can enter to win when the market opens in March of 2019 until the Saturday before Thanksgiving, when the grand prize drawing winner will be drawn. w
Holmes County Flea Market is located at 4550 state Route 39 in Berlin, one-half mile east of Berlin on the main drag. Hours the first week in March until mid-December are Thursday, Friday and Saturday from 9 a.m. to 5 p.m. September and October include Wednesdays from 9 a.m. to 5 p.m. The phone number is 330-893-0900, and the web address is HolmesFleaMarket.com.