The new hot spot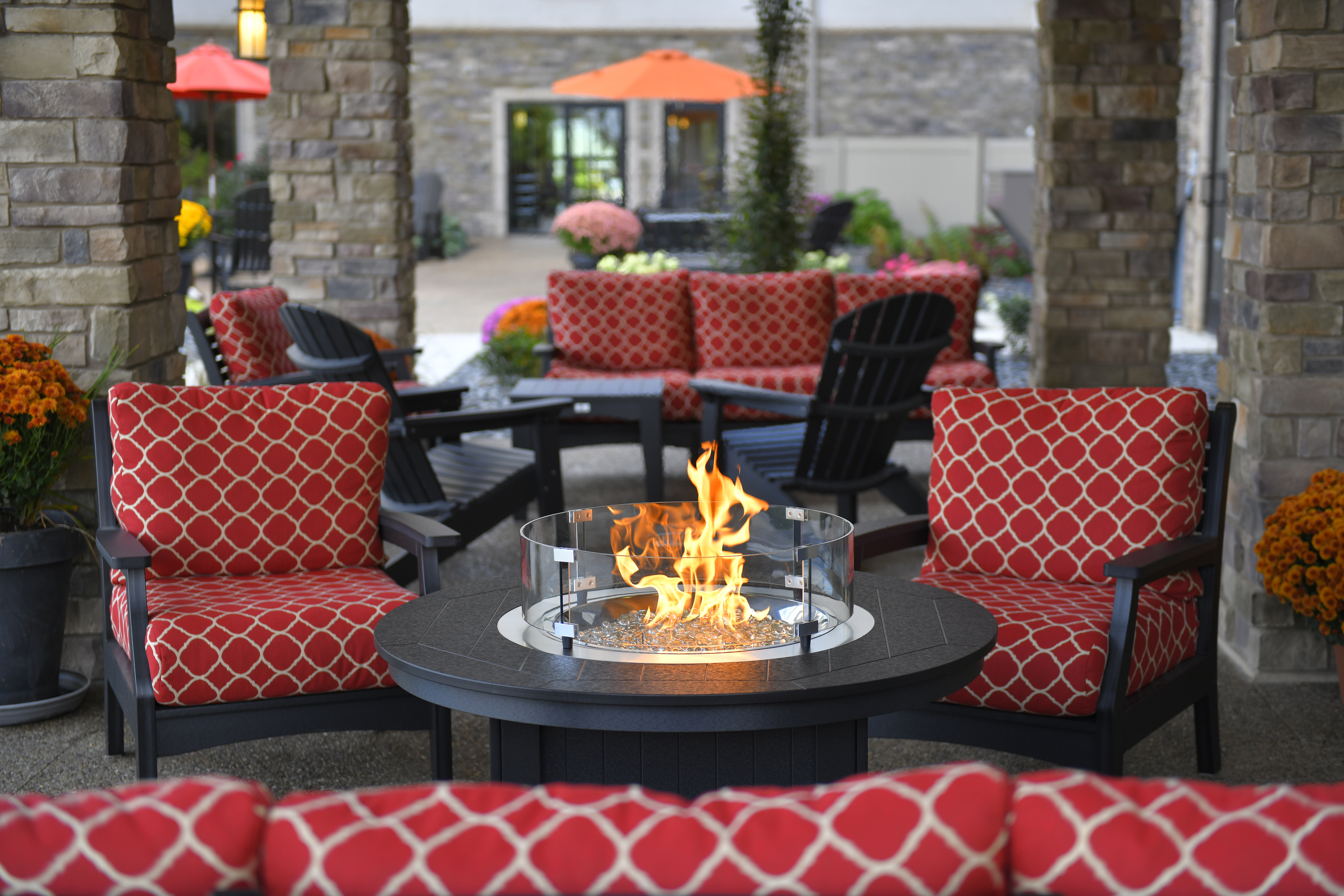 While the Berlin Grande Hotel is still a young eight years old, its owners, Rod and Becky Starr, decided to give it a facelift — and an expansion in 2018.
Improving on Excellence
"Our focus is on exceeding the expectations of our guests," said Doug Burgess, general manager of the hotel. "We try to create an experience and pack a lot of 'wow' into every visit. When you come here, you'll feel at home. The beauty of our building combined with the attentiveness of our staff makes a stay here wonderful."
Every square inch of the Berlin Grande has been meticulously attended to. While much of the surrounding area boasts a quaint, country vibe, the Berlin Grande stands apart as a masterful juxtaposition, with its modern décor and urban design that leans more towards a high-end boutique hotel, than a small-town, rural one.
Because the Berlin Grande is locally owned, the Starrs were able to add additional, "handpicked" amenities during the expansion rather than subscribing to a corporate blueprint. There are 24 new rooms, first floor pet-friendly accommodations, and many rooms that offer either a balcony or porch. You'll also find a microwave, coffee maker, and refrigerator in each room, making for a "home away from home" stay, and feel.
"Everywhere you look, there is beauty here," Burgess said. "From the gorgeous lobby to the expanded breakfast area, no detail has been overlooked." Even the sweeping staircase has been designed to greet guests with rich warmth. Our second level is perfect for lounging and boasts a cozy family room complete with board games and books.
Outstanding service is also of great importance. We strive to provide an exemplary experience for our guests and exceed their expectations. As you approach the front desk to check-in, you're instantly greeted by a friendly staff member, and are treated to a warm cookie and orange water, coffee, or tea.
Our property offers a beautiful saltwater pool and whirlpool and an expanded meeting space that can accommodate larger groups. "We get a lot of clubs and organizations, and with the recent expansion, we now have ample space for those looking to hold church and/or corporate reunions and retreats," he said. "All can be accommodated."
"It's been our favorite place for the past three years," said Mindy Salyers, of Southeast Church of the Nazarene. "The value makes it perfect for our group retreats and the staff is very accommodating."
Of the 2,000-plus reviews on Trip Advisor, the Berlin Grande scores an impressive 4.5 out of 5. Here you'll see hundreds of guest photos showcasing the gorgeously decorated guest rooms and common spaces and understand why the Berlin Grande is one of the area's leading properties.
Rest Easy
Handmade Amish mattresses will give you a restful sleep and our complimentary hot breakfast will give you the fuel you need to explore the area. "It's a tremendous value for families because our delicious, hot breakfast is included at no charge," Burgess said. From eggs and bagels, to sweet rolls and fruit, the bountiful selection greeting you each morning is a definite must. When it's time to grab lunch or an early dinner, the Berlin Grande's central location will provide you with the opportunity to devour authentic Amish fare, served buffet style or to order, at the Berlin Farmstead Restaurant, located just steps away from the hotel's front door.
Berlin and Beyond
The Berlin Grande is a short walk from one of the reasons so many people travel to the area — the shopping. Here you'll find locally produced cheeses, bulk food items, antiques, handmade wares, fudge, and more. Plan to spend a good portion of your day touring the quaint local shops lining West Main Street. If a spectacular view is what you're searching for, you'll find it at the Berlin Grande Hotel with its close proximity to the Amish Country Byway. "You can see across the valley, clear over to Mt. Hope," Burgess said. "The view here is amazing."

The Berlin Grande Hotel is located at 4787 TR 366 in Berlin. Call 1-877-485-2448 to make your reservation, or book online at BerlinGrandeHotel.com. You can find them on Facebook at Berlin Grande Hotel.