Sweet beginnings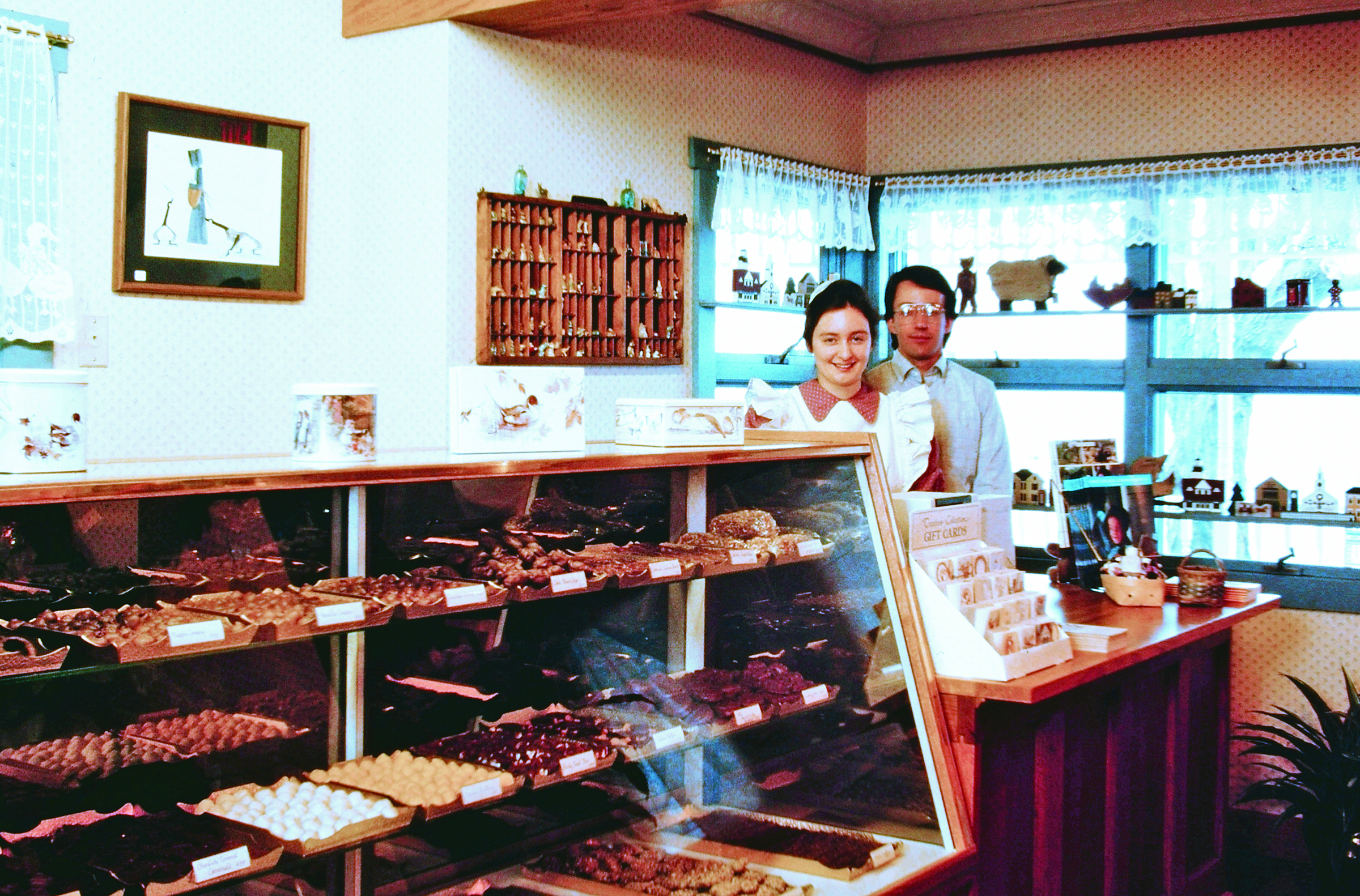 Submitted
It's hard to believe it's been three decades since Jason and Mary Coblentz started Coblentz Chocolates out of their own kitchen in 1987.
It's hard to believe it's been three decades since Jason and Mary Coblentz started Coblentz Chocolates out of their own kitchen in spring 1987. A lot has changed in that time, but their dedication to satisfying customers who crave premium chocolates, caramels and other confections has only grown.
Thirty years is a long time but for Jason and Mary Coblentz of Walnut Creek, it has been filled with the joys of raising a family and seeing their business thrive. The couple started their Coblentz Chocolates out of their own kitchen in 1987 when their naiveté possibly served as a blessing.
"Mary and I began this business when we were in our mid-20s," Jason Coblentz said. "The thought that the business might fail did not cross our minds at the time."
And fail they did not. Coblentz lends credit to the couple's desire to produce a quality product from the very beginning. "While there are many factors contributing to our continued success, the most important is that we have high quality employees with attention to detail making and selling premium quality chocolates," Coblentz said.
Coblentz Chocolates was warmly welcomed in the community when no other business was making fine chocolates.
"We were overwhelmed with the community enthusiasm and support," Coblentz said. "Many of those first customers have turned into loyal customers over the past 30 years."
What began as a dream is now a mainstay to residents and visitors to Walnut Creek. Coblentz Chocolates serves the children and grandchildren of many first-time customers from decades past.
Housed in a charming Victorian home in the heart of Walnut Creek, the shop takes visitors back to a nostalgic time when a trip to the candy store was a big deal. It still is at Coblentz Chocolates, where premium candy remains a luxury that is affordable to everyone.
Seasonal items also are popular at Coblentz Chocolates, and they are the locals' go-to place for holiday confections or the perfect gift for special occasions.
Some of Coblentz signature items include caramels, clusters, Buckeyes, cordials and meltaways along with Swiss-style truffles. The Jason & Mary's Pieces collection includes oversized Pecan or Cashew Snappers, Almond Butter Crunch, Dutch Pretzel and several other tempting varieties.
Coblentz Chocolates offers a variety of other candies including brittles and barks, the Wunderbar Schokolade, a 3-ounce chocolate bar in a variety of flavors as well as caramel corn, flavorful roasted nuts and delicious, creamy fudge. A special observation area allows visitors to watch as candy is made.
Because Coblentz Chocolates uses fresh, local cream and butter and a higher percentage of cocoa butter in their recipe, their chocolates simply taste better.
Coblentz believes in fair trade, and more and more customers demand it. "While the desire for quality products has remained, consumers have become more aware of sources related to the products they love," Coblentz said. "Consumers want products from sources who are treating employees and farmers fairly."
When a trip to the shop is not possible, Coblentz offers all their products online at their website.
Coblentz Chocolates is truly a family business. All four of Jason and Mary's children have worked in the business while two remain actively involved today.
Coblentz Chocolates is located at 4917 Walnut Street, Walnut Creek, OH 44687. Business hours are Monday through Saturday from 9 a.m. to 6 p.m. (July-October) and 9 a.m. to 5 p.m. (November-June). Call 330-893-2995 and see them online at coblentzchocolates.com.