Something special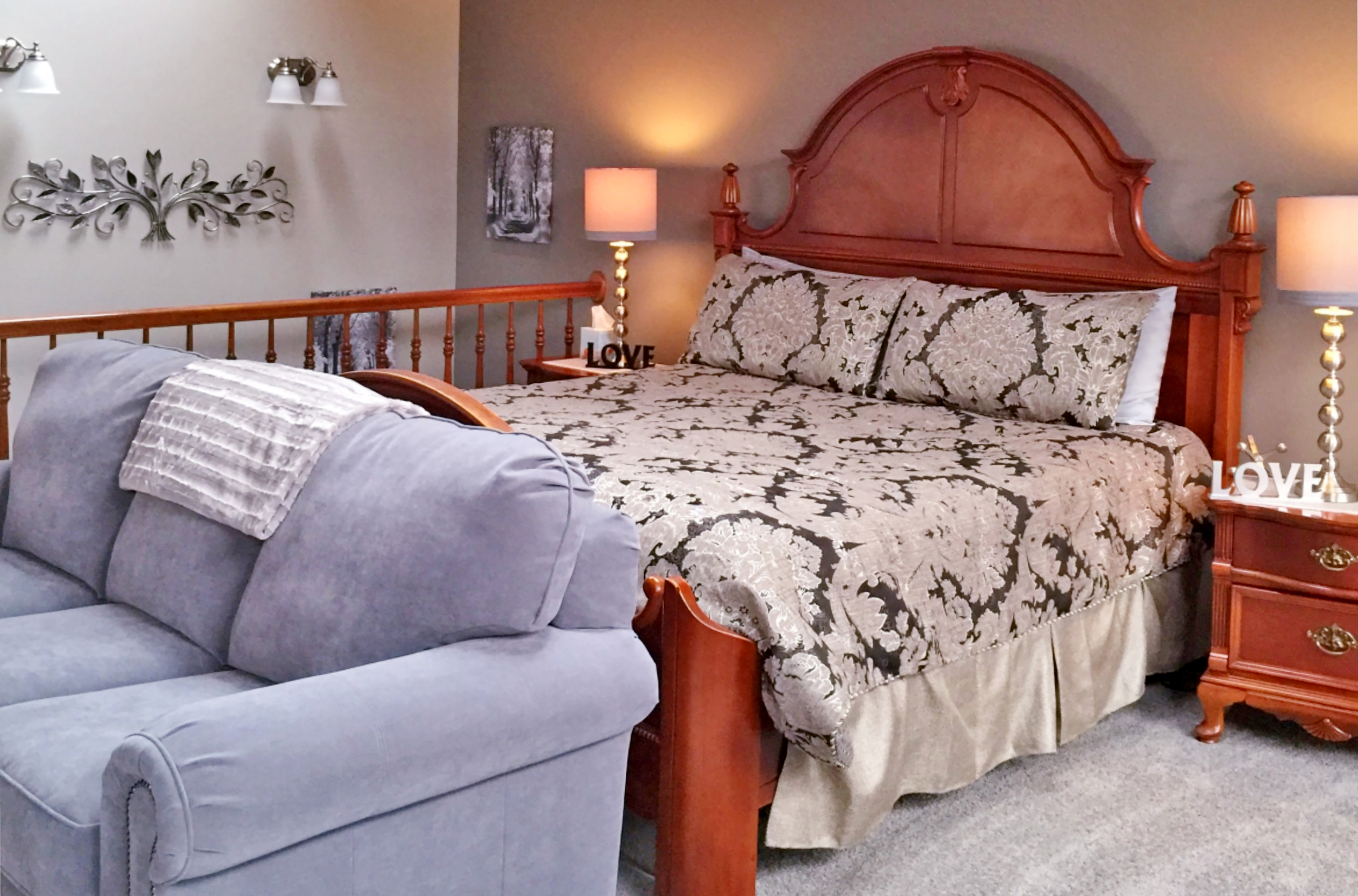 Randy L. McKee photo
That "something special" can look, feel and taste like a lot of different things. It can be the creation of a memory you revisit time and again, it can be the catalyst for a physical and emotional reconnection with someone you love, and it can even be the delicious act of sipping on a cup of hot cocoa while enjoying a roaring fire.

Donna's Premier Lodging — one of the finest and most affordable bed and breakfasts in Amish Country — provides that "something special" in every way.
Donna's, owned by the delightful Donna Marie Golden, is comprised of 17 well-appointed chalets, cabins, cottages and villas, some located in the heart of Berlin with others located a little bit away from it all. The type of accommodation you choose depends largely on the type of experience you'd like to have.
But no matter how you decide to enjoy your visit, you're certain to be immersed in that "something special" at every turn.
"We pride ourselves on going above and beyond for our guests," Golden said. "Couples who visit are here for a variety of reasons. Some want to enjoy a second honeymoon, others simply want to reconnect and others still just need some time to get away from the hustle and bustle of everyday life. The one thing they have in common is the need for romance, for that 'something special' to create a feeling or a memory they can call their own. We give them that and much, much more."

Donna's woodland cabins and chalets, located about a mile from the center of town, attract those who crave privacy and the opportunity to be closer to nature. A stay on Donna's main grounds combines privacy with the ease of a close walk into town.

Every room at Donna's features a Jacuzzi and fireplace to keep your romantic visit cozy and intimate, and every stay includes a generous continental breakfast, or you can upgrade to a hot country breakfast.
Another way Donna and her team offer that "something special" is to keep rates affordable and amenities plentiful.
"People tell us all of the time how affordable we are," Golden said. "And we offer regular and seasonal packages with extra amenities that can help to make any romantic getaway even more amazing."
Of course, no matter the season, Donna's main guest area always boasts complimentary beverages and things to nibble on, whether cocoa, cider, lemonade, cookies or snacks.
"Everything we do here is about creating a special experience," Golden said. "People see the photos on our website and are impressed, but once they visit and experience all that we have to offer, they are blown away."

Donna's Premier Lodging is located at 5523 East St. in Berlin, OH 44610. Call or text 330-893-3068 for information or to make a reservation. Visit the website at DonnasOfBerlin.com to view a complete list of seasonal packages and to book your next stay. Find them on Facebook at Donna's Premier Lodging.