Merry and Bright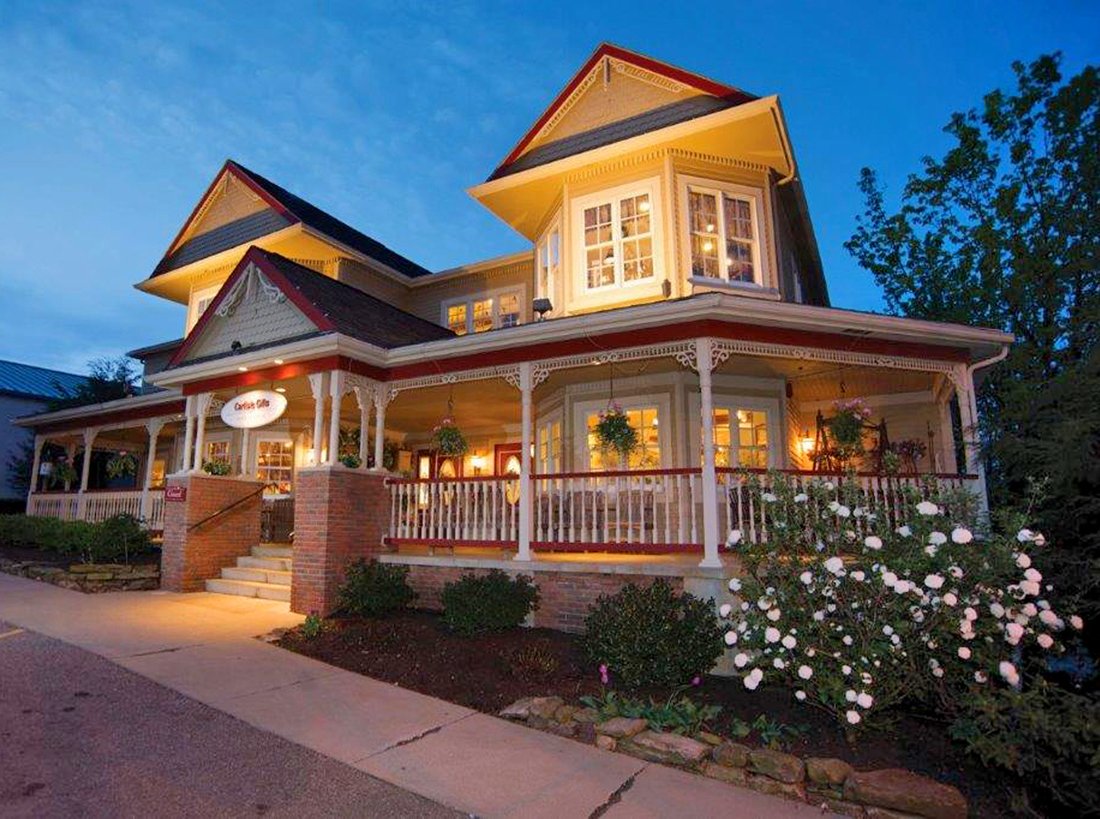 Even with its inviting Victorian appearance from outside, many visitors are surprised by Carlisle Gifts' charming ambiance from the moment they walk inside, said Heather May, general manager of the quaint shop that has become as much a part of the Dutchman Hospitality Amish Country experience as the adjacent inn, and restaurant.
"The striking winding staircase immediately captures the awe of customers as soon as they enter, and our intriguing collection of unique gifts and other items continues to enhance their browsing experience from there," May said.
With three floors of treasures, Carlisle Gifts offers a little something for everybody, May said.
As the shop's buyer, she said she likes to find items visitors are unlikely to find at other gift stores — along with locally made products, like Cottage Lights Candles.
"The candles smell amazing, and we like to support local businesses," May said.
Along with decorative items and ladies' fashion accessories, Carlisle Gifts carries home accessories, including bedding.
"We have more than 10 beds on display featuring the beautiful bedding we offer in the store," May said. "We also have men's and kids' sections."
We are grateful for the many guests that return, knowing we will offer them our friendly and attentive service.
"One thing I love about our company is that it's God first and family second, and they really stand behind that," May said. "The uplifting culture here makes it a happier place to work, and I think customers pick up on that when they come in."
Christmastime is especially charming at Carlisle Gifts.
"It's a magical experience to come in and look at a festively decorated shop," she said. "The staircase is decorated. The outside is decorated. We have a 15-foot Christmas tree on the main level, and we have about 10 Christmas trees throughout the store."
The Walnut Creek Community annual tree lighting ceremony on Friday, Nov. 11 is just the beginning of the magical season, May said.
"We'll have a Christmas open house November 11 and 12, with a lot of special sales and giveaways," she said. "In December we'll have two more special holiday events. The first December event will coincide with the Journey to Bethlehem taking place in Walnut Creek on Friday and Saturday, December 2 and 3 and the following weekend will be Carlisle Gifts' annual pickle event at which customers are able to hunt for discounts around the store."
Carlisle Gifts is conveniently located across the street from Der Dutchman Restaurant and the Carlisle Inn Walnut Creek. Keep in mind, Ohio Star Theater is just a short drive away and offers plays, musicals, concerts and other wholesome family entertainment in an intimate — but high-tech — venue. The Dutchman Hospitality Group, which operates the theater, restaurant, inn and gift shop, offers discounted theater, dining and lodging packages. 
You can learn more about Carlisle Gifts at CarlisleGifts.com and keep up with special events and sales on Facebook: Carlisle Gifts WalnutCreek. Carlisle Gifts is located at 4962 Walnut St. in Walnut Creek. You can call the shop at 330-893-2535.