Go All-Out For The Holidays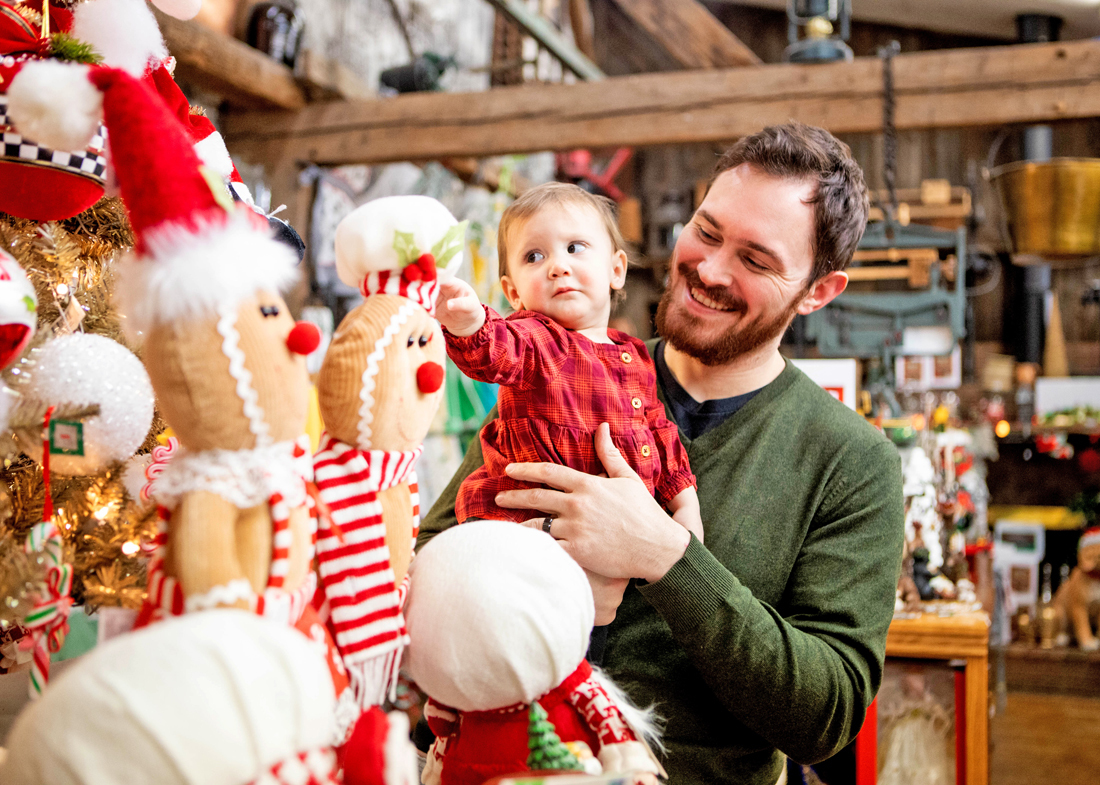 Whatever the season, Lehman's in Kidron is ready to help you celebrate with products and experiences that encourage you to slow down and take advantage of life's simple pleasures.
"My father started Lehman's in 1955 to provide the local Amish community with nonelectric household goods and pass along to everyone the knowledge and products to create a simpler life," Glenda Lehman Ervin said. "He loved teaching the skills of yesteryear, like sustainable home heating and food preparation and preservation. Lehman's has been making a simpler life attainable and affordable ever since."
And holiday time is when Lehman's really shines. Just visiting the store during the Christmas season is an experience.
"At Lehman's, we love the holidays," Ervin said. "We go all out with multiple decorated trees and decor, holiday-themed events, Santa and Mrs. Claus, and gift ideas for everyone on your list."
The staff at Lehman's loves nothing more than helping customers find that perfect gift, and it isn't always a product. Often, it's an experience you and a loved one can do together and create a cherished memory.
"How about a candle-making kit or a bread-making or pie-baking class at Lehman's?" Ervin said. "Instead of everyone buying separate gifts, put a different twist on gift giving this year and try a craft with a spouse, group of friends, siblings, grandchildren or nieces and nephews. It's thoughtful, economical and relieves a lot of holiday stress. Give the gift of meaningful memories this year."
For the crafty kids on your list, Lehman's has everything they'll need to build a gingerbread house and make soaps, candles, jams and jellies, pickles, and cheeses.
"These things really are simple to make and lots of fun for kids," Ervin said. "Wrap up your gifts in something else useful like a hand towel, T-shirt or locally made basket. It makes a wonderful gift."
Lehman's gives back to the community that supports them by hiring local employees and selling locally made products at the store.
"This community has kept Lehman's true to my father's vision," Ervin said. "And people from all over the world have discovered us here in Kidron and online to find products and information on how to incorporate even just one small thing to make their lives a little simpler."
Christmas is a great time to do just that. Ervin once heard a customer refer to Lehman's as "a memory-making machine."
"Life can get crazy," Ervin said. "Visit Lehman's, slow down, find something old that's new again and share it with someone special on your list this holiday season — from our family to yours."

Find hundreds of unique gift ideas at Lehman's at 4779 Kidron Road in Kidron. Hours are Monday through Thursday from 9 a.m. to 5:30 p.m. and Friday and Saturday from 9 a.m. to 6 p.m. Call toll free at 800-438-5346. Lehman's is always open online at Lehmans.com.