From Pumpkins to Pergolas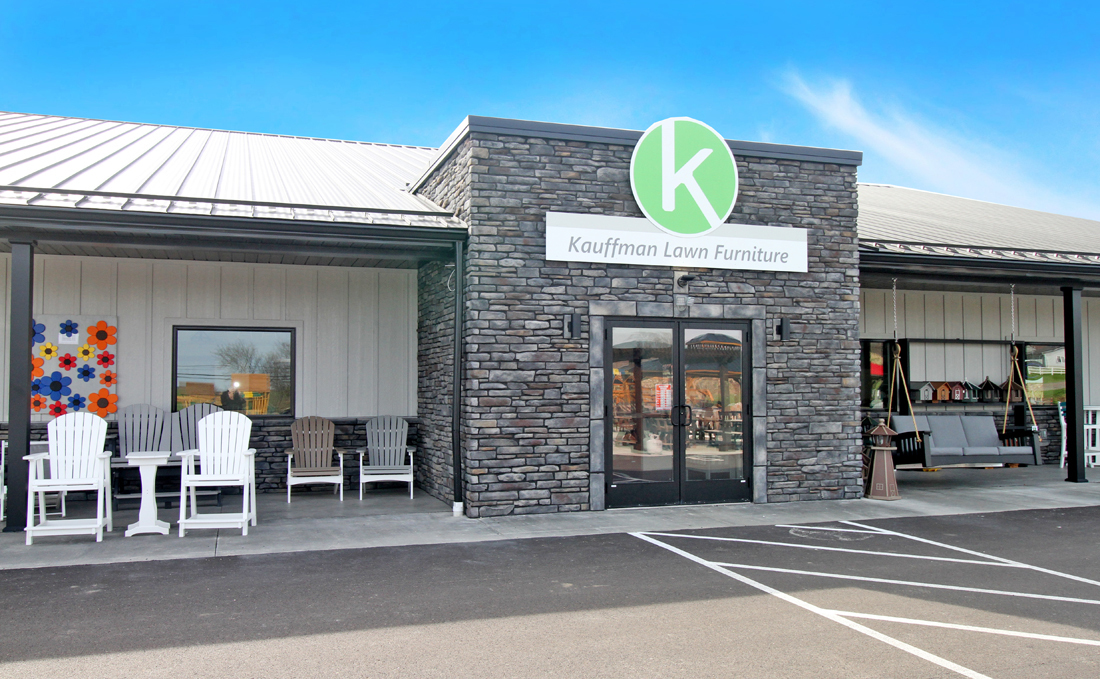 Randy L. McKee
In 26 years, David Kauffman's business has gone from pumpkins to pergolas.
"We started out part-time selling pumpkins for a farmer in the area," said Kauffman, owner of family-operated Kauffman Lawn Furniture in Millersburg. "Then we started to display some locally made Adirondack chairs in the yard, and things just took off from there."
Today, Kauffman offers a wide variety of outdoor furniture, play sets, buildings and structures like gazebos and pergolas. In March, the company opened a new indoor showroom on its existing site.
"We simply outgrew the old building," Kauffman said. "The new showroom is twice the size of the old one, and we've doubled the number of products on display outside as well. We're going to use the old building to manufacture custom-made furniture."
The expansion was necessary because of the growing demand for the company's products, and the new showroom offers an enhanced experience for guests, Kauffman said.
"There's a lot more room for people to move around and get a good look at the products we offer," he said. "It's brightly lighted, and there is a lot more to look at. We've always tried to add some new lines every year, and this year is no different."
"Our success has always been driven by the unsurpassed quality of the products we sell," he said. "And the service by our dedicated employees, many who are family members, makes it possible for the customer to get what they want and have it delivered on time for a great buying experience."
One of Kauffman's newer products is the rainproof Struxure aluminum pergola.
"With a normal pergola, you're going to get wet when it rains," he said. "This one closes up to keep you dry. It has a sensor that automatically closes the top when it starts to rain, and you also can operate it with a smart phone app. We are the exclusive dealer for the product in Northeast Ohio."
Kauffman's popular lines of outdoor furniture, dining sets, swings and play sets provide just about everything necessary to enjoy summer days relaxing with family and friends in your yard, Kauffman said.
"People are enjoying their yards more than ever," he said. "During the last two years, interest in our outdoor products has exploded."
Along with sturdy wooden outdoor furniture, high density polyethylene furniture — which is made from recycled plastic — is among Kauffman's best sellers.
"We deliver and set up almost everything we sell," he said. "That convenience is a huge selling point for our customers. Once we deliver it, you can usually use it in your backyard the same day."
For outdoor adventurers, in addition to backyard items, Kauffman also offers hunting blinds and log cabins. 
You can visit Kauffman Lawn Furniture's expanded indoor and outdoor displays at 4574 Route 62 in Millersburg. You can learn more by visiting KauffmanLawnFurniture.com or calling 330-893-3149.