Find something special at Dutch Valley Gifts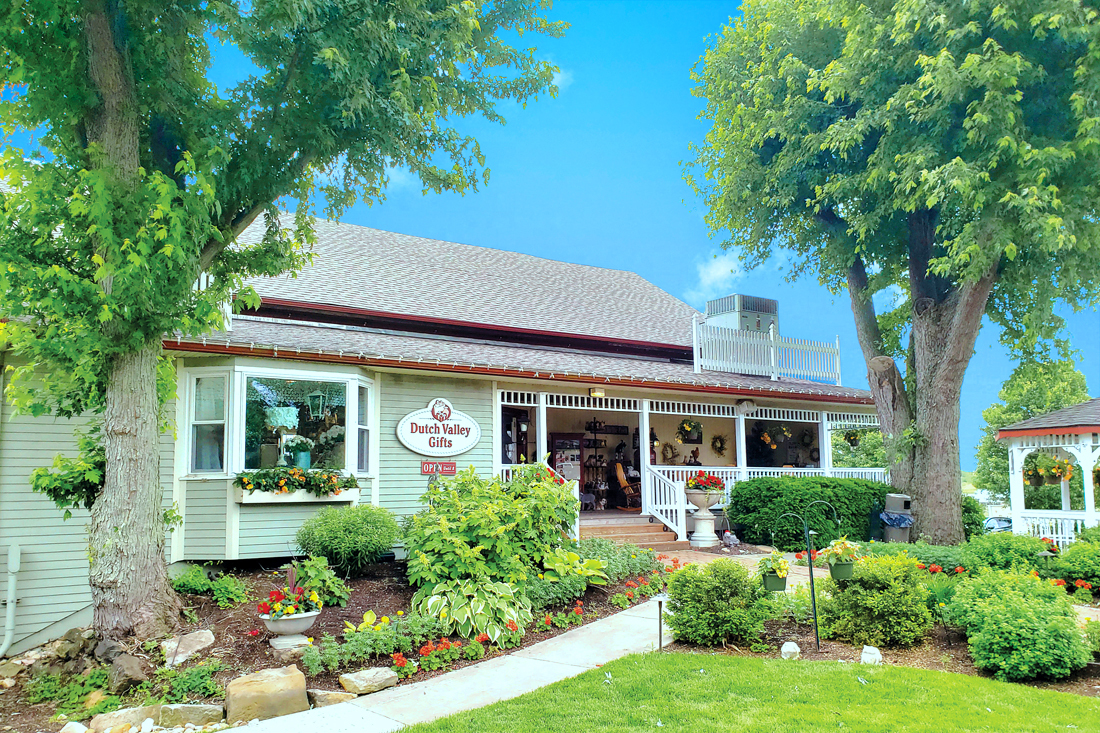 "This place is really something special," said Pam Crilley, manager of Dutch Valley Gifts, the darling gift shop and boutique housed in a refurbished barn that's located on the campus that also includes a hotel, a theater, a restaurant and a market, all owned and operated by Dutchman Hospitality. "I can look out the window and see the beautiful rolling hills on one side and Amish buggies and horses on the other."

It's this picturesque setting that draws visitors to the gift shop throughout the year, but it's the delightful mix of locally sourced goods that keeps them coming back.

"We make it a point to feature as many locally made products as possible," Crilley said. "Visitors to this area want to take a piece of the experience home with them, and we make sure they have a wonderful assortment of items to choose from."

For example, the stunning calendars and puzzles made by Doyle Yoder are always popular. "He uses the photos he's taken of the area to adorn the items he makes," Crilley said. "They're gorgeous and functional."

A generous assortment of Coblentz leather goods also can be found, as can handmade Amish crochet items like pot-holders and coasters. Local candle lines are tucked in among the wildly popular Swan Creek brand, and local company P. Graham Dunn supplies much of the artwork and sign blocks. Amish-made brooms are another functional item people love to buy. "We try to find specialty pieces that resonate," Crilley said. "And this time of year, the store is beautifully decorated for the season."
The lovely hickory rockers you'll see out front and graciously placed throughout the Dutch Valley campus also are available for purchase, so you can relax and unwind at home while gently moving through your Amish Country memories.

Christmastime is particularly lovely as the store features items such as lighted artwork with a holiday theme, along with inspirational framed sayings.

In addition to the must-have treasures to be found here, Crilley said the store has a fashionable boutique area packed with jewelry, handbags, sunglasses, perfume, lotion and more. Ginger Snaps, the wildly popular interchangeable jewelry line, flies out of the store regularly, and Brighton jewelry continues to lead the category, as does Nordic Beach for clothing.

Crilley said it's important to let readers know they can find the sought-after Inis perfume in the boutique area. "People drive from all over to get it," she said.

Also stocked are gloves, hats and other cold-weather gear, so if you forgot to pack something to keep you warm during your visit, Dutch Valley Gifts is a cozy place to stop.
And no visit to the area would be complete without a little something to nosh on. That's why the store also carries a nice assortment of things like dips, local honey, gourmet pretzels, caramel corn and, of course, Coblentz chocolates.

Dutch Valley Gifts is located at 1367 Old Route 39 in Sugarcreek. You can find out more about this and the other properties owned by Dutchman Hospitality when you visit DutchmanHospitality.com. Hours are Monday through Saturday from 9 a.m. to 8 p.m. and closed on Sunday. The phone number is 330-852-4926.