Creating an experience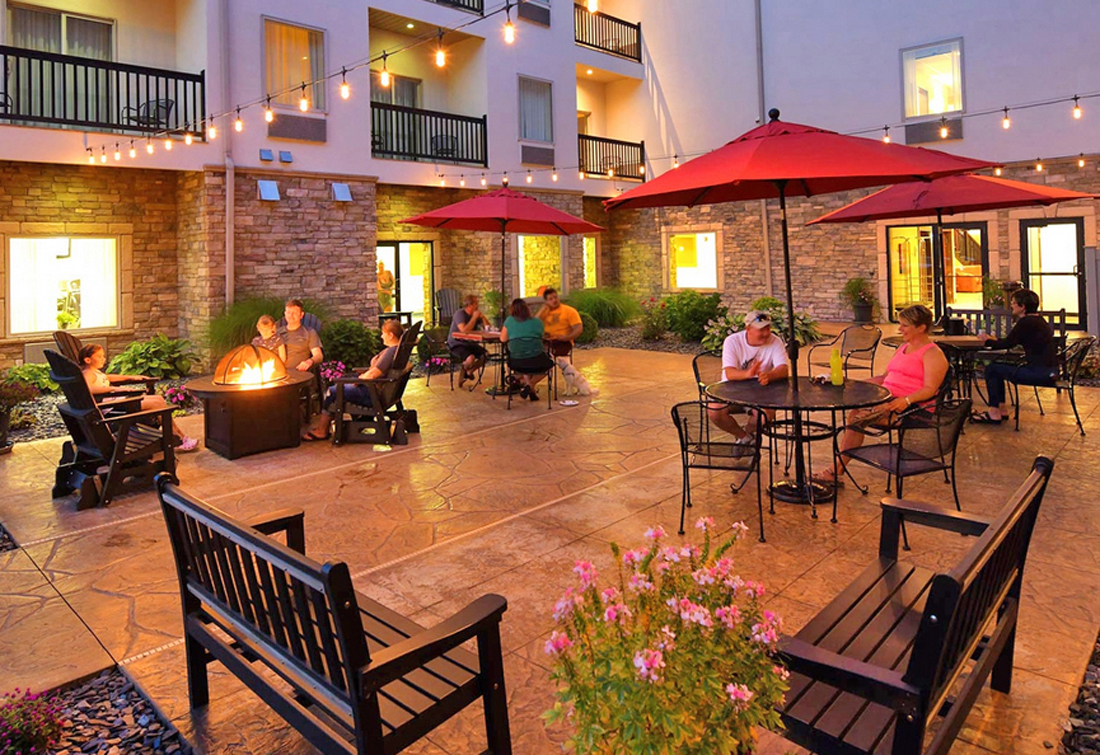 Many travelers may agree there's nothing like family hospitality.
That's what they get at the Berlin Grande Hotel, in the heart of Amish Country, said Doug Burgess, general manager of the hotel.
"The personal touch that we offer to every guest comes from being owned and operated by a local family," Burgess said. "We understand family."
So much so that even family pets are welcome to stay at the Berlin Grande.

"Every member of our staff, from the owners — Rod and Becky Starr — on down, work together as an extended family with the same unified goal of uncompromising customer satisfaction and making sure the property is absolutely immaculate," Burgess said. "We're 11 years old now, yet guests often remark that the property looks brand new."
Being just a couple blocks away from the activities of Downtown Berlin makes the Berlin Grande a strategic location for guests — but without a premium rate, Burgess said. "The nice thing is you can do your shopping and daytime activities, then easily come back to the hotel with your packages and relax and enjoy our many amenities for a while before going back into town for dinner and more fun," Burgess said.

The hotel also offers plenty of amenities to keep its guests entertained and comfortable while on site, he said. The indoor saltwater pool and spa is just one of the unique amenities. "Saltwater is healthier for your body," Burgess said. "In addition, saltwater pools require way less chemicals. The ladies also like it because it's a lot milder for their hair."

The Berlin Grande's courtyard, he said, is meticulously manicured and has cushioned, comfortable lawn furniture, Burgess said.
"We have a brand-new pavilion where guests can sit and relax in the shade or enjoy a glass of wine by the gas fireplace during the summer evenings," he said.

One of the things guests enjoy the most about the Berlin Grande, Burgess said, is its spacious rooms and suites, which feature kitchenettes with a coffee-maker, microwave and refrigerator.

"Even with family, people like to have room to spread out and relax," he said."They can do that here. And guests love our plush mattresses, which are specially made right here in Holmes County. We also take pride in our all-natural Bee Kind soaps and shower products."

The hotel's free WiFi not only keeps the kids occupied on the internet, but also lets business people stay in touch when necessary. The hotel offers a variety of special perks that make life easier for business guests — including two conference and event rooms.

After a good night's sleep, guests may wake up to the Berlin Grande's complimentary deluxe hot breakfast buffet, featuring eggs, meats, sausage gravy and biscuits, and homemade Amish sweet rolls.

"The breakfast area is very close to the pool," Burgess said. "A lot of people like to enjoy breakfast, then hang around playing cards or something near the water."

The Berlin Farmstead restaurant, located down the driveway from the hotel, is a convenient place to enjoy a delicious dinner, Burgess said.
Of all the amenities the Berlin Grande offers, however, the staff is the most important, Burgess said.

"I'll put our staff up against any staff in the area," he said. "They make sure the property is immaculate, but, most of all, they are welcoming and attentive from the moment you arrive. You'll even see the owner mowing the lawn. That's not something you're likely to see at a corporate chain hotel."

You might notice another difference when you call to make a reservation. "You won't get an automated attendant," Burgess said. "You will deal with a real person right out of the gate. We will do whatever we can to make your visit as enjoyable and stress-free as possible. Our goal isn't to rent you a room. It's to create an experience."

You can make your reservation or take a virtual tour of the Berlin Grande Hotel online at BerlinGrandeHotel.com. The hotel is located at 4787 Township Road 366 in Berlin. You can call the Berlin Grande at 877-652-4997.