Coming Soon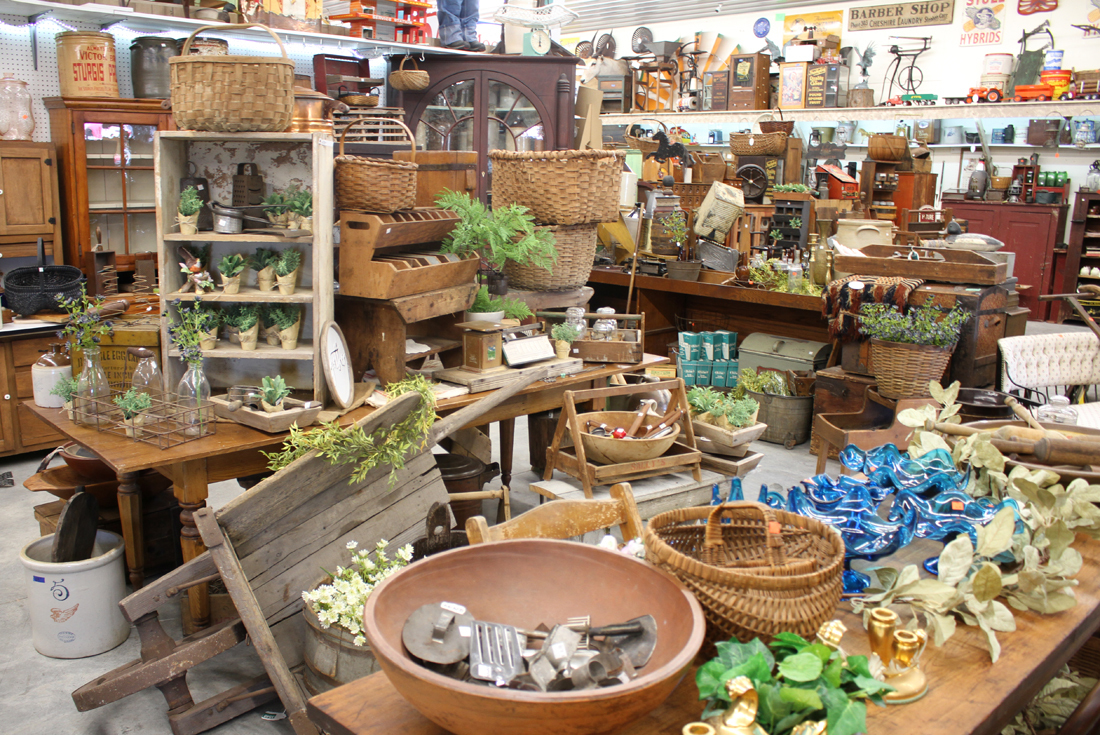 Randy L. McKee
When the Ohio Market Berlin opens in late spring of 2022, visitors will discover everything they nostalgically remember and more — more primitive pieces, more stoneware pottery, more vintage signs and more vendors.

Abe Miller, who owns the massive Ohio Market Berlin, now under construction at Bunker Hill near Heini's Cheese Chalet and Kauffman's Country Bakery just north of downtown Berlin, is a familiar face. His antique wing at the Holmes County Flea Market filled 8,100 square feet of space before the owners sold the property for redevelopment.

Soon Miller and other prominent vendors will bring the immersive experience down memory lane back, and then some, when they move into a new home. When the 48,000 square-foot Ohio Market Berlin opens, his collection of curated Victoriana will cover 10,000 square feet and include a 24,000 square-foot warehouse open to dealers.

"You can expect a bigger selection of antiques and collectibles," Miller said. "The core group of vendors will be there, so you'll still be able to grab a hotdog and the pork rinds and nuts you remember at Rosters Roasters. We'll also have food trucks outside."

Other vendors visitors remember will be there, such as The House of Lace, S.T. Sales, Sisters' Tasty Treats, Superior Home Products, Dunkle Leather, Dianne's Jewelry, D.S. Nook, Cutco, 31Bags, Avon, 39 Outpost, Country What Nots, Amish Country Essentials and Picker's Market.

There will be some new ones like Plain and Simple Farmhouse carrying handcrafted, locally made furniture.
"It was a big relief for a lot of the vendors to know they had a home to go to," Pickers and Antiques Manager Marvin Yoder said.
Miller always did have a knack for taking what's old and making it new again. "As a little kid, I started collecting Griswold cast iron and canning jars, and then it just expanded from there," he said. "I took a liking to it. My grandmother collected jars and now I'm a third-generation collector. Griswold, made in the early 1900s in Erie, Pennsylvania, is still the best skillet out there. We refurbish and season them, so they're ready to go home with you and cook eggs right away."

Ohio Market Berlin will have some-thing for everyone, the seasoned collector, curiosity seeker and bargain hunter.

"We specialize in odd and unusual tools," Miller said. "We like to look for the late 1800s, early 1900s, handmade, hand-forged, one-of-kind items and that can be anything from an ax to a prod to a tool someone designed for their purpose."

Each piece has a story to tell, whether it's 100-year-old stoneware or a Griswold cast iron skillet, cherished Fenton glassware, sports memorabilia, Coleman camp ware or anything in between.

"You could spend two days in our community and not see everything," Miller said. "If someone were to come to Ohio Market Berlin, they could spend an hour, two hours, three hours and only see a tip of what Holmes County has to offer."

When its doors open, see what's new at Ohio Market Berlin, now under construction at 5196 Country Road 77, just north of downtown Berlin.