Chestnut Ridge Sewing: for the sewing enthusiast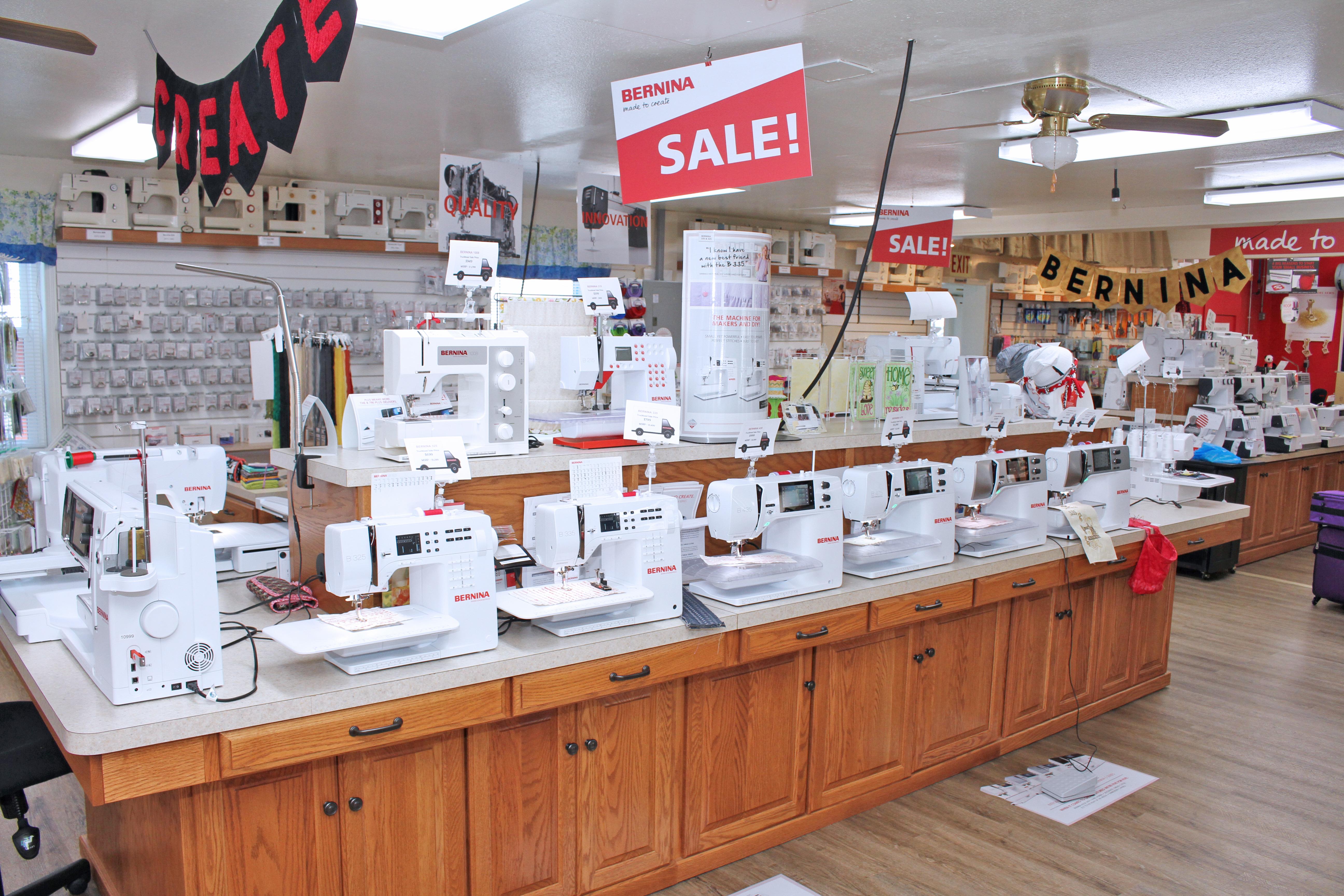 Randy L. McKee
Chestnut Ridge Sewing hosts an annual Black Friday sale, this year on Friday, Nov. 29, along with its Small Business Saturday sale on Saturday, Nov. 30. During the events, discounts of 20 percent off storewide are offered with some exclusions. Bernina machines are available at up to 50 percent off MSRP.
The classroom at Chestnut Ridge Sewing is flooded with natural light. Dozens of women work intently on sewing projects, filling the room with the hum of sewing machines as the instructor gives each student one-on-one attention in an effort to help them improve their skills.
For the sewing enthusiast, walking into Chestnut Ridge Sewing for the first time is an unforgettable experience. Surrounded by new sewing machines waiting to be tested, everything needed to satisfy a love of sewing for the beginner or the skilled professional can be found. From needles and thread to scissors and cutters, a full line of sewing notions and fabrics are available. Chestnut Ridge Sewing also offers sewing cabinets made locally.
For those who wish to build custom cabinets to suit their own specifications, all the necessary parts and hardware are available.
While Chestnut Ridge Sewing first opened in 1985, Dawn Krier purchased the thriving business in 2015 to continue to offer customers the service they had come to expect.
The store carries the full line of Bernina sewing machines, as well as sergers and embroidery machines, including all parts and accessories. When a customer purchases a new Bernina, they are offered complimentary classes to become familiar with the machine. Depending on the model, new Bernina purchases come with two years of service.
Mike Miller heads the service department at Chestnut Ridge Sewing. Celebrating 25 years of experience and Bernina certification, Miller is the go-to guy for all service and repair needs. Hands-on experience has led Miller to develop a top-notch knowledge of his craft.
While the store specializes in Bernina products, all makes and models of sewing machines can be serviced and repaired there.
Chestnut Ridge Sewing also offers expedited service for customers needing their machines back on the same day.
When Krier and her staff aren't educating customers on the different features of the latest and greatest Bernina models, they can be found teaching in the store's 2,500-square-foot classroom. They offer everything from purse and wallet making classes to using a new machine for more complex projects, as well as the art of embroidery.
Krier said the component and supply requirements vary for each class, but space is typically at a premium, so signing up early is recommended. Registration details are available on the website or simply by calling the store. And don't worry about bringing your machine to class. Chestnut Ridge Sewing has several loaner machines available for use in the classroom.
"Customers often bring in their latest projects to show us. It's really a warm and inviting atmosphere here. It's a happy place and a fun way to spend the day," Krier said.
The store hosts annual Black Friday and Small Business Saturday sales. During the events, storewide discounts are offered with some exclusions.
Chestnut Ridge Sewing is located at 5079 TR 401 between Walnut Creek and Berlin, just 3 miles east of Berlin. Store hours are Monday through Friday from 9 a.m. to 5 p.m., Saturday from 9 a.m. to 3 p.m. and closed on Sunday. The phone number is 330-893-3359, and the web address is ChestnutRidgeSewing.com. Find them on Facebook under the same name.