Berlin Heritage Inn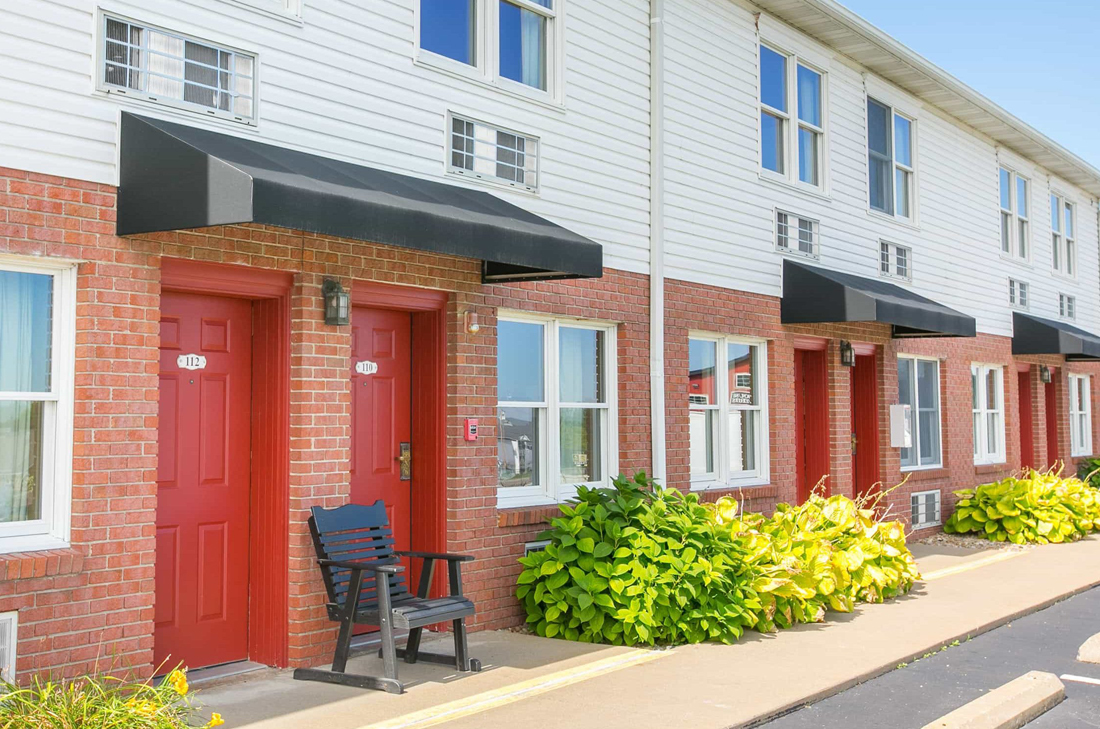 Submitted
This year has unofficially been designated as the "Year of the Road Trip." Ready to welcome you back is the quaint Berlin Heritage Inn, formerly known as Zinck's Inn. The name might be new, but the place is the same — and the people who made it feel warm and welcoming have kept the fire burning.

"Our goal is to provide an inn that feels like home, with all the amenities that visitors to Amish Country want," Berlin Heritage Inn general manager Jolene Prentice said. "Some come here to get away with their spouse or spend time with their family. Some are here on a trip with their social group or church, and others are here for business. No matter what the reason for a visit to our beautiful area, you're always welcome here."

"I started working at the inn nearly 20 years ago, working nights and moved to days, and then up to assistant manager and then manager," Prentice said. "In 2013 RSM Management bought the inn from Alan Zinck, who opened it in 1999. They kept the name she'd given it but recently decided to make the change to the Berlin Heritage Inn as a way of better reflecting our investment in the community."

The centrally located, two-story, 46-room inn is still, more than ever, the place to be in Ohio's Amish Country.
"We are within walking distance of downtown shops and restaurants," Prentice said. "We are smoke-free and have designated pet-friendly rooms, and each floor has an ice machine. Each room has a one-cup coffee maker, small fridge, hairdryers and cable TV, and we just upgraded the Wi-Fi."
Rooms have either a king bed, sofa, or two queen beds and an overstuffed chair. The rooms with a king-size bed also have jetted tubs.
"We have a business center in our lobby for guests, as well as a conference room with a kitchen and bathroom," Prentice said. "It's great for sewing retreats, scrapbooking and church groups."

There is a daily continental breakfast in the gathering room, where guests like to start their day by the fireplace and play cards into the evening.

"The sun rises from our gathering room, and the deck is spectacular with a view of the farms that you can't get any-where else," Prentice said.

Across the country, the pandemic hit the hospitality business hard.

"For years, Kent Miller, the owner, wanted to rebrand, and what better time than when we're getting back to business, getting ready for the comeback," Prentice said.

Who isn't ready for a bit of fresh air right now? They touched up the logos and websites at the Berlin Heritage Inn and its sister inns, Lodging on the Square and Berlin Carriage House, but they kept the heart of the experience the same.

"In my 20 years at the inn, I've gotten to know a lot of returning guests," Prentice said. "It's nice to start seeing those familiar faces again. Most tell me it's like coming home. As always, when you come as a guest, you leave as a friend."

You're welcome at Berlin Heritage Inn at 4703 State Route 39 in Berlin. For reservations, call 330-893-6600 and see what's waiting for you at BerlinHeritageInn.com.