Apple Butter Stirrin' Festival - Historic Roscoe Village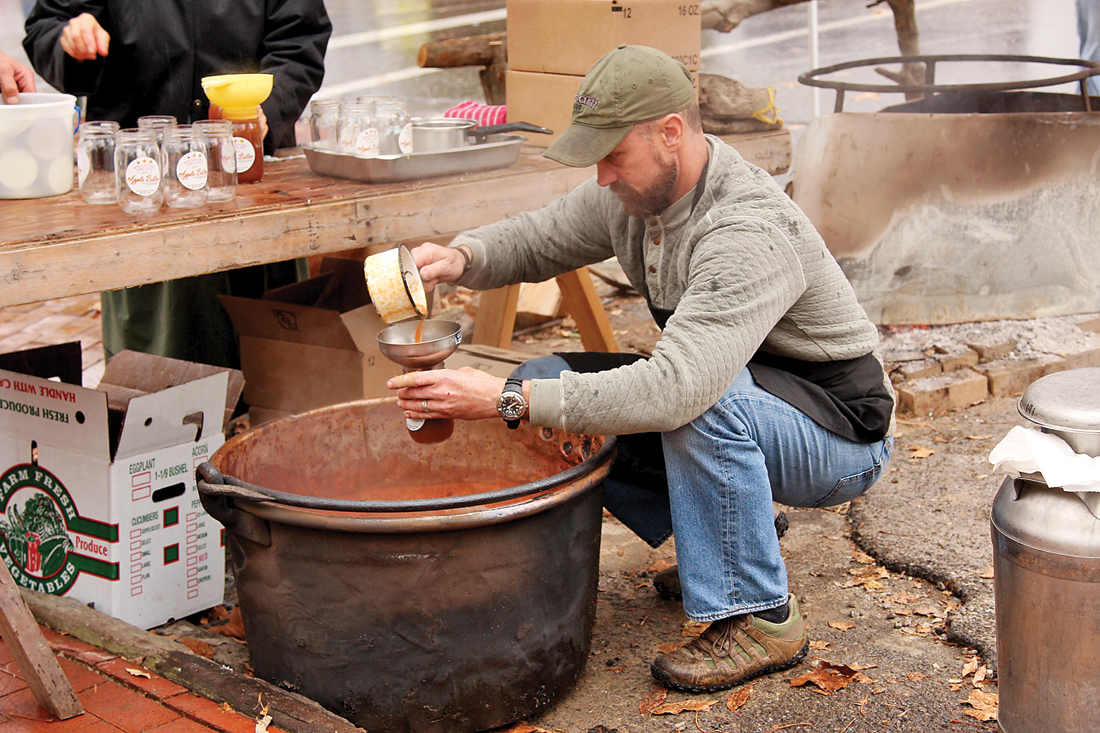 Autumn in Roscoe Village is a special time of year. The beautiful scenery in central Ohio's rolling hills, the crisp mornings and warm afternoons, and the smoky-sweet scent of homemade apple butter simmering over a wood fire combine to make the Apple Butter Stirrin' Festival in Historic Roscoe Village the perfect fall event. For more than 50 years, the Apple Butter Stirrin' has attracted crowds of all ages to experience the sights, sounds and flavors of the season.

The three days of Apple Butter Stirrin' cranks into action on Oct. 21-23. Crafters' and artisans' booths line the street with an array of unique handmade items including jewelry, home and garden items, paintings, pottery and other creative discoveries. Of course, no stroll through the festival would be complete without sampling the delicious assortment of foods, which include home-made vegetable soup, apple butter burgers, steak sandwiches, sweet potato fries, cinnamon-roasted nuts and kettle corn.

As part of their festival admission, guests can go on tours to hear the fascinating stories of the costumed historical interpreters. Educational activities offered during the festival are the outdoor living demonstrations, wood working, spoon making, throwing pottery and flintknapping. A nearby canal boat offers a taste of life on the canal with its horse-drawn rides.

Throughout the weekend, younger visitors can enjoy the kids' activity area complete with tin punching, various crafts and photo opportunities. The weekend's events are accented by musical entertainment with performances by traditional dulcimer players, bluegrass bands, gospel singers and country music artists.
For more information and scheduling details for the annual Apple Butter Stirrin' Festival, go online at www.roscoevillage.com or contact them at 740-622-7644 ext. 20 or 800-877-1830.