Antiques & more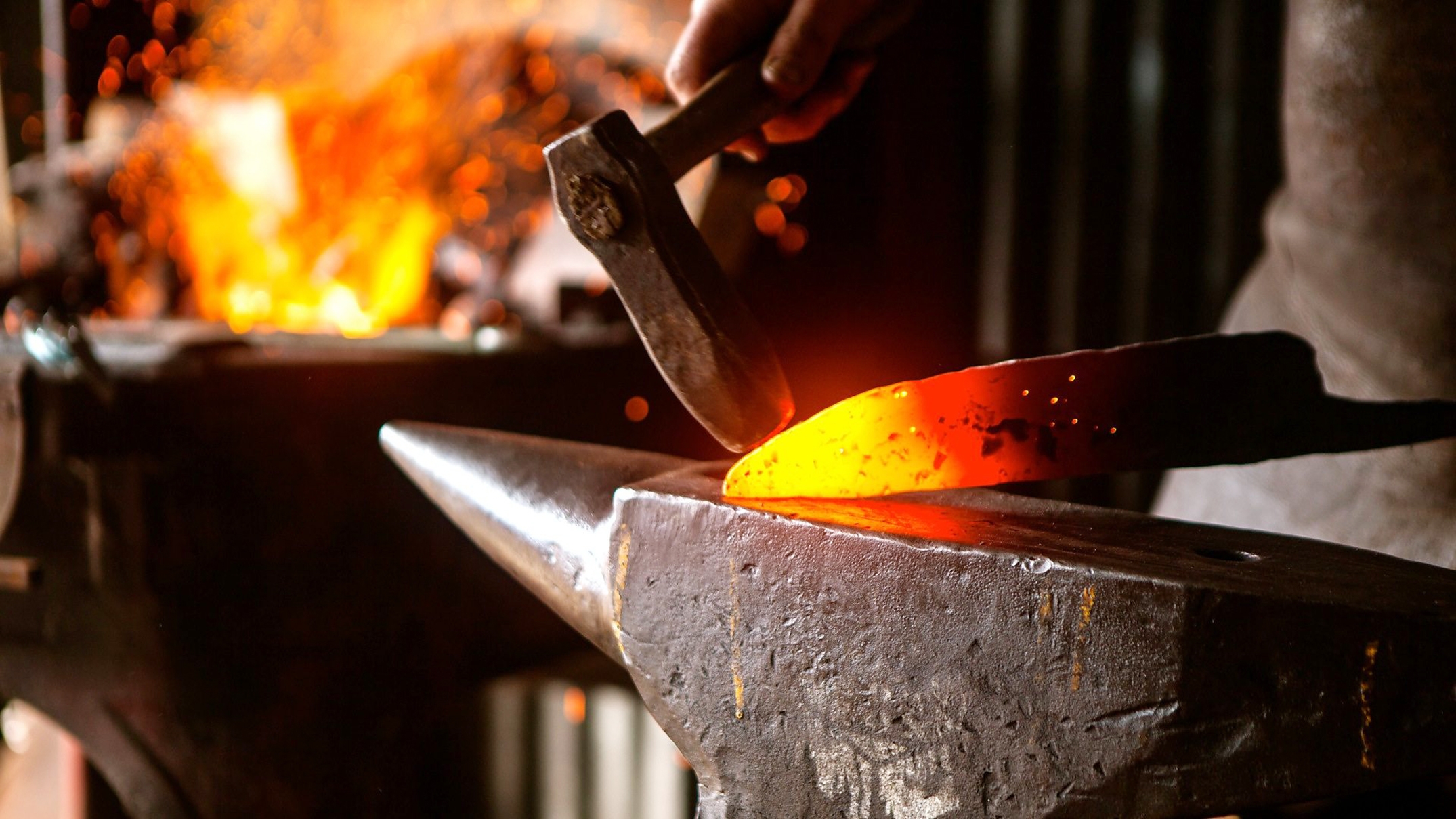 The forge will be open, so shoppers can watch guest makers create gorgeous knives.
A "maker," explained Jesse Miller, general manager of the Berlin-based Holmes County Flea Market, is a person who creates knives by hand. "There's been a huge surge of interest in blade smithing," Miller said. "The show 'Forged in Fire' has contributed to people embracing this historic method of creating cutting tools."
And because Miller and his team routinely look for ways to create more reasons for people to love Amish Country's original being constructed in the courtyard of the flea market. "Our onsite forge will allow people to engage in the art of knife-making by seeing the steps that go into creating a custom knife firsthand. The front of the forge will be open, so shoppers can watch our guest makers create gorgeous knives. We're going to invite local blacksmiths and even contestants from 'Forged in Fire.' It's a very exciting addition to the market."
The plan, Miller said, is to have makers demonstrate their talents twice each month during the season. Also in the works is a custom line of knives representing Holmes County that will be created onsite. In addition to a coal box and forging equipment, makers will work with high-speed belt grinders, saws and buffers to create and finish handles. Ultimately, shoppers will be able to order custom knives. Forged at the Flea viewing days will be posted on the flea market Facebook page.
All About Antiques
Opened during the 2019 season, the 8,100-square-foot Antiques Wing provides direct access to one-of-a-kind antique finds that pack a historical punch from a number of different eras.

"There really is something here for every type of collector," Miller said. "The Antiques Wing is organized by theme, including mid-century, farmhouse, gas and oil, turn of the century and more."
Giveaways Galore
"Prize drawings at the market happen hourly," Miller said. "You don't have to make a purchase to win. Throughout the year, we have more than $10,000 in prizes up for grabs."
Two special events happen each month as well.
Dine In
Blessings Café hosts hungry shoppers, offering gourmet burgers, French fries, pizza and gelato. Sisters Tasty Treats provides the after-meal entertainment, with fresh fudge and baked goods. Roster's Roasters offers pork rinds, bacon puffs, gourmet popcorn and ice cream.

Holmes County Flea Market is located at 4550 SR 39 in Berlin, one-half mile east of Berlin on the main drag. The market closes on Dec. 14 for the winter and reopens on March 5, 2020. Hours until mid-December are Thursday, Friday and Saturday from 9 a.m. to 5 p.m. September and October include Wednesdays from 9 a.m. to 5 p.m. The phone number is 330-893-0900, and the web address is HolmesFleaMarket.com.