Antiques & more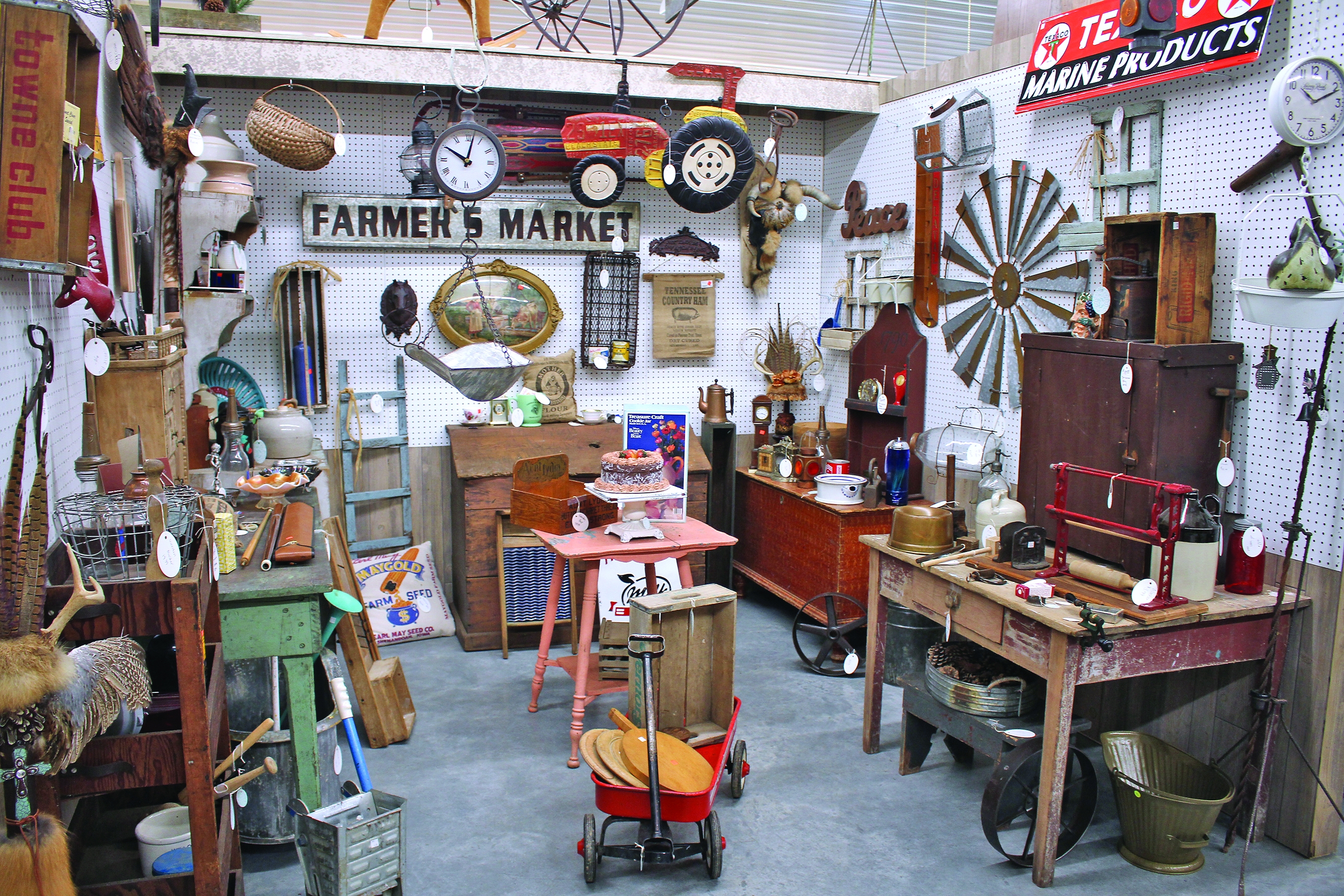 Randy McKee
It doesn't matter which genre your prefer. The antiques wing packs a varying historical punch.
It's only been open a few short months, but the freshly minted 8,100-square-foot Antiques Wing at the Berlin-based Holmes County Flea Market is already a smashing success. "The feedback from customers has been exceptional," said Jesse Miller, general manager for Amish Country's original — and, arguably, largest — flea market.
And now, instead of trying to source one-of-a-kind antique finds throughout the area, you can make just one trip to Holmes County Flea Market and score a fantastic deal on the coveted treasure you seek. It doesn't matter which genre you prefer. The Antiques Wing packs a varying historical punch.
"There really is something here for every type of collector," Miller said. "The Antiques Wing is organized by theme, including mid-century, farmhouse, gas and oil, turn of the century and more. It's really an impressive offering."
Impressive feels like an understatement once you experience the enormity of the wares antiques connoisseur Abe Miller sources from across the United States and beyond. "He goes to auctions every week, sometimes more, and brings back the best of the best," Jesse Miller said. "In fact, there's new stock on the floor just about every morning, so if you visit us one day and come back the next, you're sure to find something new in store."
Miller joked that male shoppers finally feel like there's something for them to do at the market. "They love to poke through the gas and oil signs and vintage tools," Jesse Miller said. "And Abe is a stickler for quality, so you'll find real porcelain signs tucked in among the other high-quality antiques here."
Miller pointed to a vintage medical sign featuring a baby carriage as proof of Abe Miller's ability to source the unique and hard-to-find and said planning a visit to the area around a trip to the Holmes County Flea Market Antiques Wing is a must.
Prizes Galore
"Our grand prize giveaway event runs throughout the season," Jesse Miller said, referencing the $2,500 in Flea Bucks one lucky winner will take home later this year.
The giveaway is part of the 30-year celebration happening during the 2019 season. Entering to win is as easy as stopping by the giveaway booth and filling out an entry form. No purchase is necessary, and the winner can spend his or her bounty anywhere in the market.
Come Hungry
Blessings Café hosts hungry shoppers, offering gourmet burgers, French fries, pizza and gelato. Sisters Tasty Treats provides the after-meal entertainment with fresh fudge and baked goods. Roster's Roasters offers pork rinds, bacon puffs, gourmet popcorn and ice cream.
Special Events
There are two special events every month at the Market, and prize drawings happen hourly. Other happenings include the Annual Car Show, happening Saturday, Aug. 17. The Loving Heart Family Fall Fest will take place on Saturday, Sept. 21.

Holmes County Flea Market is located at 4550 SR 39 in Berlin, one-half mile east of Berlin on the main drag. Hours the first week in March until mid-December are Thursday, Friday and Saturday from 9 a.m. to 5 p.m. September and October include Wednesdays from 9 a.m. to 5 p.m. The phone number is 330-893-0900, and the web address is HolmesFleaMarket.com.