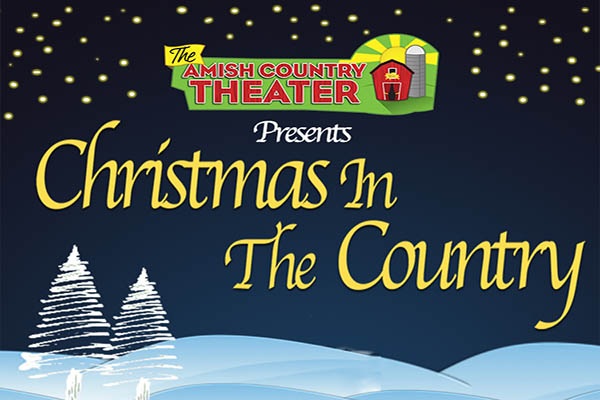 Christmas in the Country
Christmas In The Country is the perfect mixture of side-splittin' Christmas Comedy, and heart warming music that appeals to all ages.

Join Ventriloquist Ken Groves and his cast of misfits as they tell stories of Christmas in the south. You'll experience cousin Lynyrd's hilarious antics and misguided interruptions. A crowd-favorite appearance from Aunt Mae, magic acts, and much more! Enjoy masterful recreations of classic Christmas music from award-winning vocalist Donnie Abraham, who has shared the stage with the Oak Ridge Boys, Pat Boone, The Lettermen, and many more. The production will be unlike anything you have seen before!
Whether you're city-folk or country "cuzins," you'll love the singing and dancing, mighty feats of strength, jaw dropping stunts and side-splitting comedy. There's something here for everybody!
Shows performed every week starting Nov. 5th. Tickets are $24.95 for Adults. Kids 14 & Under are $9.95. Call for group rates!

For ticket information and showtimes visit: https://amishcountrytheater.co...
| | |
| --- | --- |
| Event Location | Amish Country Theater, 4365 State Route 39, Berlin, OH |
| Date | Friday, November 8, 2019(all day) |
| Duration | 1d |
| Repeats? | Repeats Daily, starting from Nov 8, 2019, until Dec 14, 2019 |
| Upcoming Recurrences | No occurrences found for this timeframe (next 6 months from today). |