One of the busiest and best stocked discount groceries around, you'll find Prairie Lane Market's parking lot full and their aisles even fuller.
Nestled between Shreve and Nashville, this Amish, family-owned business receives regular compliments from visitors noting that it's well-stocked and a pleasant shopping experience.
Since it's establishment in 2008, Prairie Lane Market has worked hard to consistently stock a large selection of groceries, bulk foods, pet feeds, and health and beauty products. March through December, visitors can shop the new annex pavilion which provides additional seasonal items such as tools, lawn and garden, camping supplies, grills and more.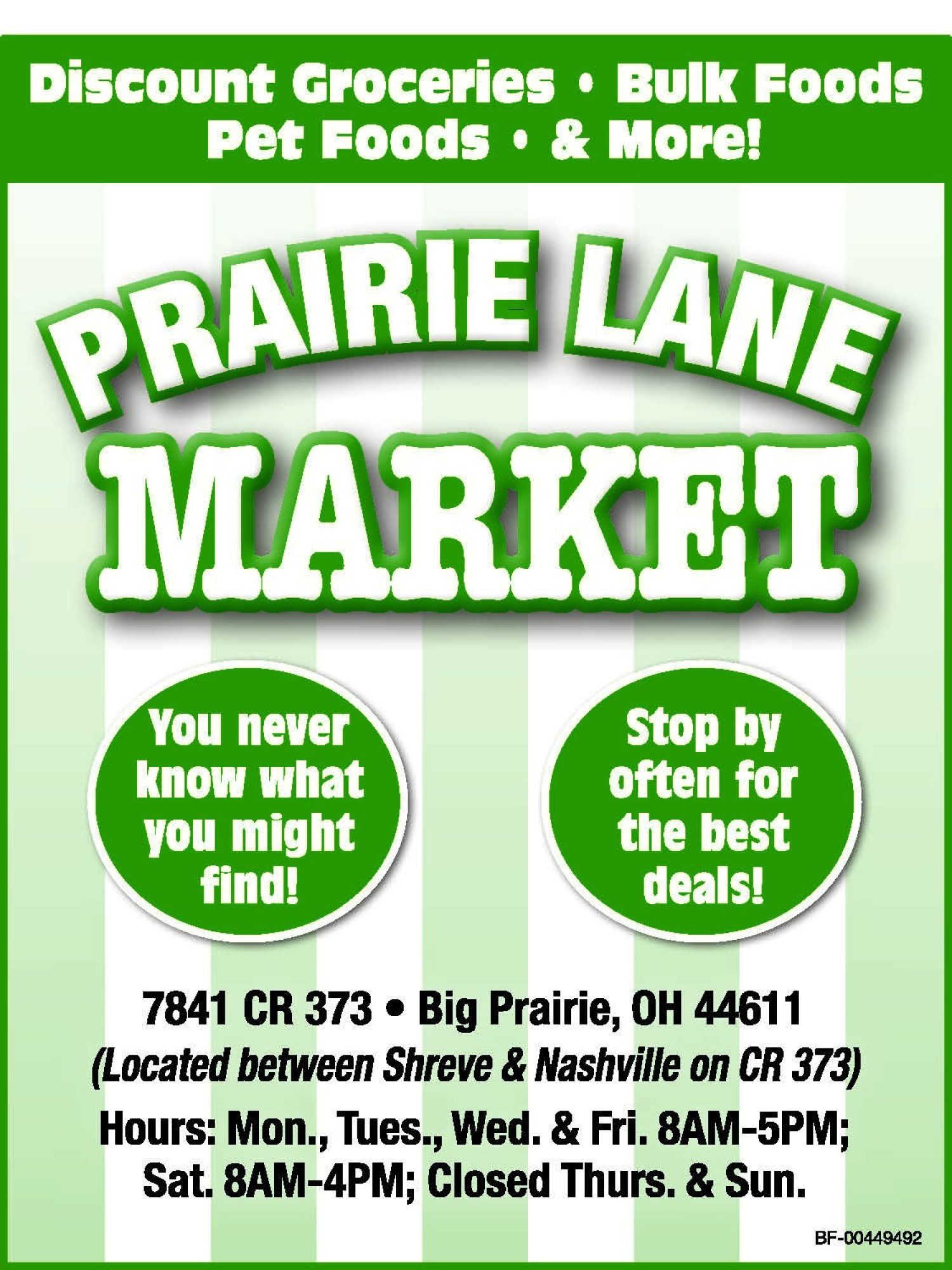 #}