For over 40 years, M.E.B. Systems, Inc. has served Northeast and Central Ohio as well as the surrounding areas, with a commitment to the highest quality workmanship and integrity in commercial, industrial and residential roofing.
M.E.B. provides installation of various types of flat roofing systems ranging from complete tear-off and re-roof to new construction. We also provide leak repair, roof inspections and roof maintenance.

We exist to serve our customers with the best quality roofing on the market. We strive for excellence in every area of service. We will go great lengths to resolve some of the most difficult waterproofing and roofing problems you may have.
In addition, Duradek of northeast Ohio is a division of M.E.B. Systems that installs waterproof deck surfaces for use on outdoor surfaces that serve as decks or patios with living area or usable space beneath them that needs to be watertight.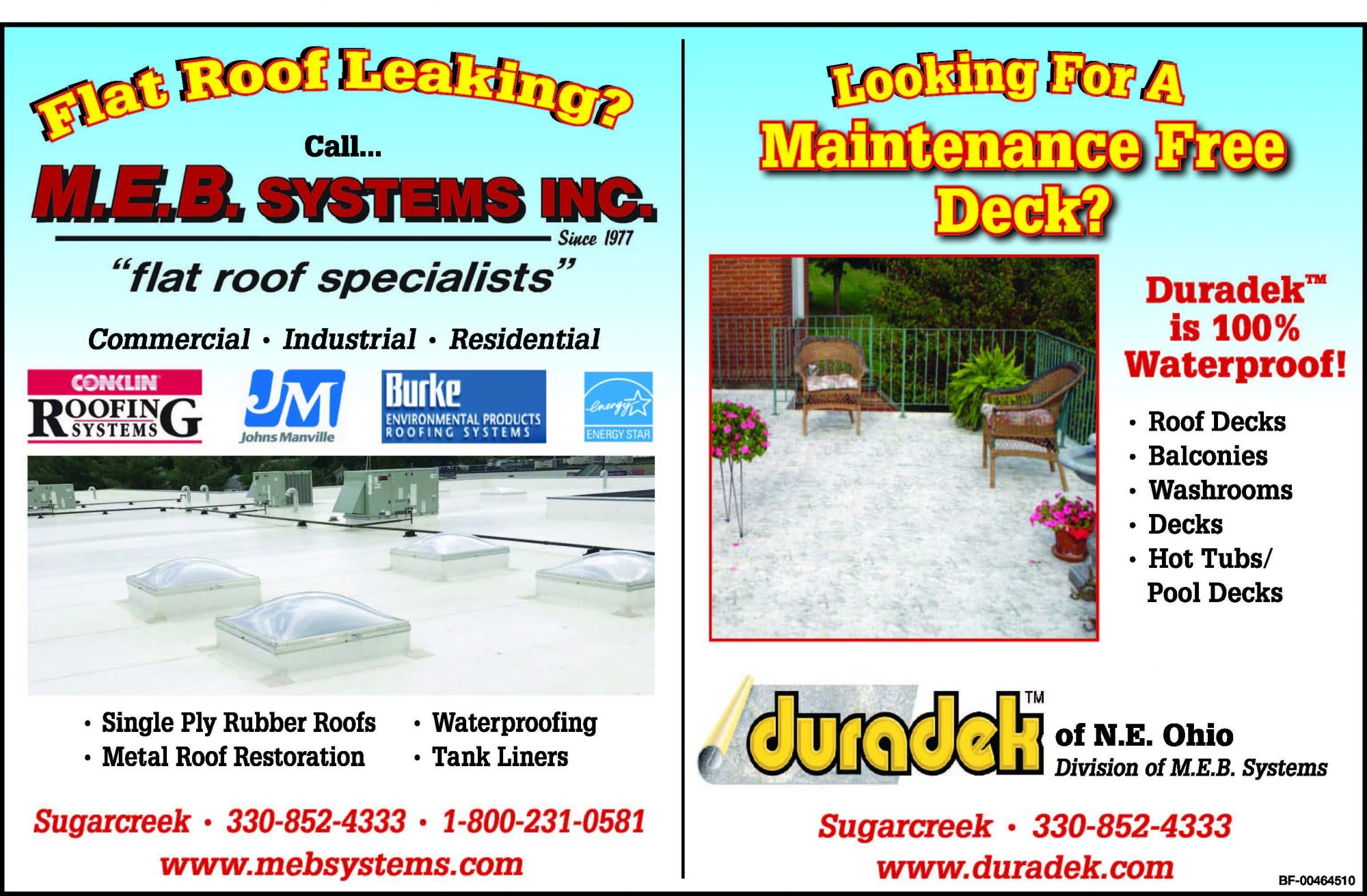 #}