Wonderful wines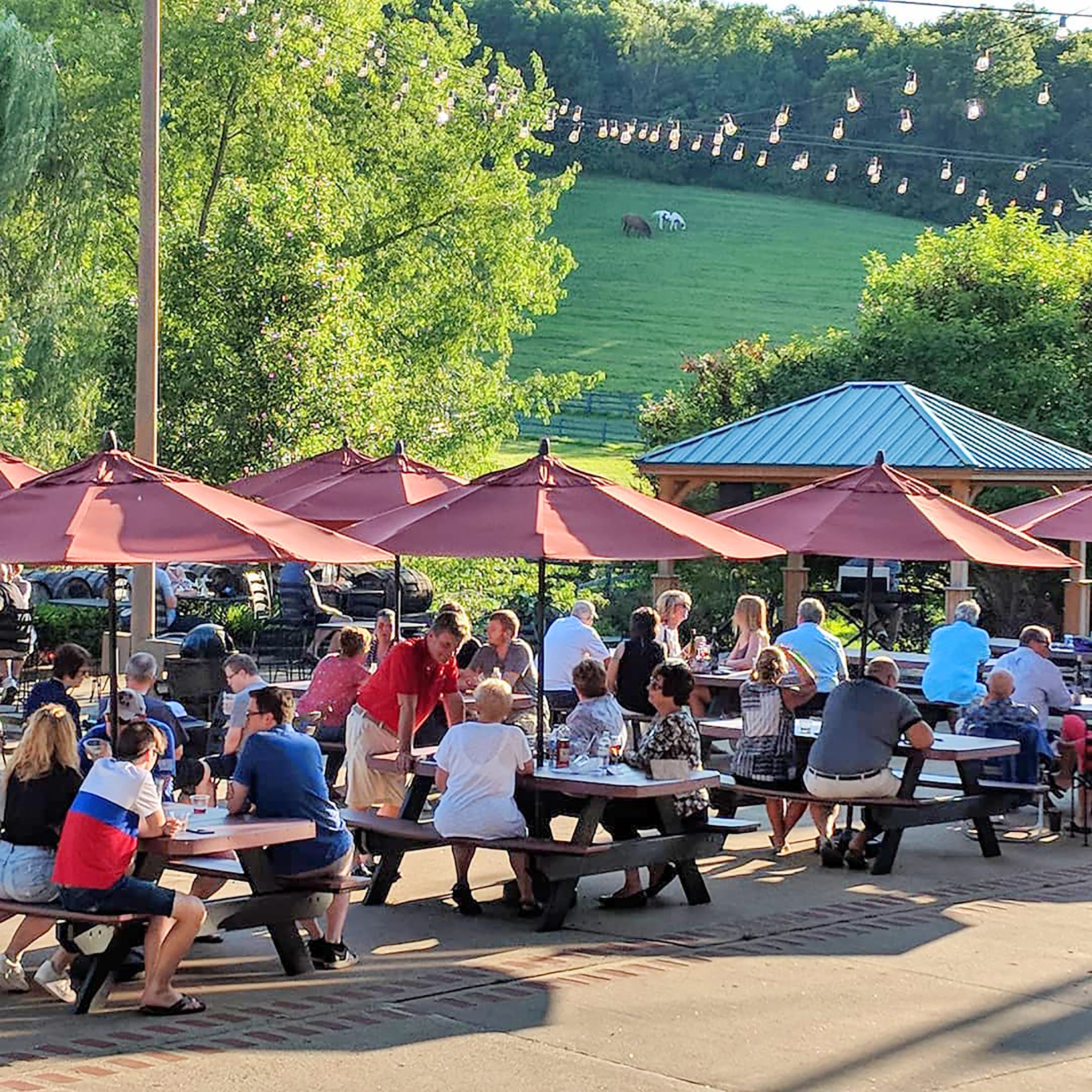 Submitted
To immerse yourself in the full wine-making and tasting experience, a visit to the Dover campus is a must.
Although Breitenbach Wine Cellars began 38 years ago on a modest 70-acre parcel in Dover, the family-owned winery has expanded over the last few decades to include more than 300 acres of vineyards and attractions — and there's something for everyone to enjoy.
"Our grapes are grown on 20 of our verdant acres," said Anita Davis, manager and daughter of Breitenbach's founders, Dalton and Cynthia Bixler. "We harvest the grapes ourselves and, along with other grapes brought in from Michigan, New York, California and other parts of Ohio, crush them to create the more than 40 different wines produced here."
The entire process, from barrel to bottle, takes about three months.
Bottles of Breitenbach wines, sold at more than 500 locations throughout the state, retail for $10-$20. But to immerse yourself in the full wine-making and tasting experience, a visit to the Dover campus is a must.
Guests are invited to delight in a variety of happenings at Breitenbach throughout the year. As the winery has grown, Davis said, buildings that house unique attractions have been added.
The Tool Shed is Breitenbach's premier event center. With seating for up to 350 people, it's an ideal venue in which to hold weddings and other large gatherings. The majestic, wine-themed room is both rustic and regal with a vaulted ceiling from which chandeliers gently hang and a wide-open floor plan that boasts wine barrels and other winery staples. Set against the backdrop of the vineyard, photo opportunities abound. And, of course, your favorite Breitenbach vintage can be added to any festivity.
Sampling the many wines Breitenbach produces is a highlight of any visit, and the onsite marketplace is the perfect location in which to do just that. "People can taste any time of the day," Davis said. "We have inside or outside seating."
Tasting times are Monday through Saturday from 9 a.m. to 6 p.m. And while you're sampling, be sure to swirl, swish then swallow two of Breitenbach's newest vintages: Malbec, which is a medium-bodied dry red with notes of currant and cherry followed by a peppery finish, and the Petite Sirah is a deeper red with licorice notes and a hint of chocolate. Both are available exclusively at the winery.
"We go through the entire wine-making process here," Davis said. "That's what makes us so unique."
After choosing your favorite Breitenbach wines to take home, spend time perusing the generous gift shop filled with wine-related items. And be sure to plan your visit around mid-day mealtime. Breitenbach's café menu is packed with sensational salads and wood-fired pizzas, starting at just $6. It's open Monday through Saturday from 11 a.m. to 3 p.m.
Seasonal events at Breitenbach abound and can be found on the winery's website. During the summer months, Friday and Saturday hours are extended until 9 p.m., and live music can be enjoyed on the same evenings from 5-8 p.m.
Starting June 1 and continuing every Saturday through the end of October, visit Breitenbach for its wildly popular barbecue feast. On Fridays, food trucks featuring area gourmets take center stage.
One of the biggest draws to Breitenbach, Davis said, is the annual Dandelion May Fest, which is held annually every spring. Located in the Roadhouse Amphitheater, the festivities naturally include all things dandelion. In addition to wine sampling, Breitenbach will feature its coveted Dandelion Sangria, offer cellar tours and showcase live entertainment along with arts and crafts.
"Our local Amish pick the dandelions for our wine," Davis said. "This festival is one of our biggest attractions, and people won't want to miss it. Each year it gets bigger and better."
Vendors contribute to the themed days as well with everything from dandelion soap and jelly to bread and sausage available for purchase. This family-friendly event joins a host of exciting happenings at Breitenbach. A complete list can be found on the website with instant updates and up-to-the-minute information available on the winery's Facebook page.

Breitenbach Wine Cellars is located at 5934 Old Route 39 NW in Dover. Hours are Monday through Thursday from 9 a.m. to 6 p.m. with Friday and Saturday evenings until 9 p.m. during the summer months. The phone number is 330-343-3603, and the web address is BreitenbachWine.com.