With Dutchman Hospitality, the show must go on!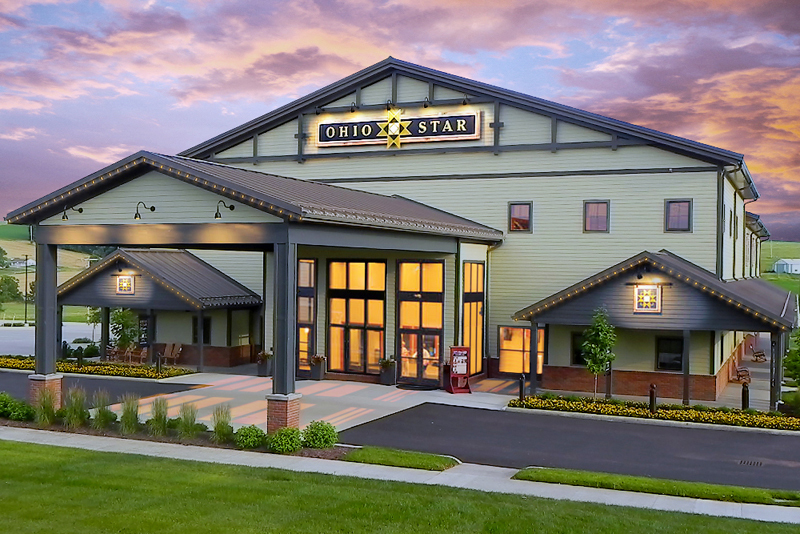 As many of us reintroduce ourselves to the pleasures found outside the home, the team at Dutchman Hospitality is poised to bring back show season — big time.
"We know people are craving a safe social outlet, and we're gearing up to give them exactly that. The show must go on," said an enthusiastic Vicki VanNatta, public relations coordinator for the company that includes campuses in both Sugarcreek and Walnut Creek.
"Our inns have both remained open, and we're ready to greet people at our theater once again," Vannatta invited, noting that last year Carlisle Inn Walnut Creek was treated to an interior facelift, making it even more inviting and respite worthy.
The pent-up demand for travel means people are still looking for ways to get away from it all without having to fly. "We offer the escape they're looking for, the gorgeous surroundings and the five-star service they crave," she promised.
"Whether you choose to stay at the Carlisle Inn Walnut Creek, or the Carlisle Inn Sugarcreek, you'll be treated to the scent of fresh-baked cookies filling the air, along with a free, deluxe continental breakfast," she said. "And our Sugarcreek inn boasts an indoor pool and hot tub."
Within steps of each inn you'll find the Dutch Valley Restaurant or Der Dutchman, both of which are owned and operated by the group. On the Sugarcreek campus, a bakery, gift shop, market with fresh deli meats and cheeses, and the Ohio Star Theater round out the appeal.
Broadway-Worthy Productions
Dutchman Hospitality is widely recognized for offering top-tier entertainment. This season at the Ohio Star Theater is certain to be a sellout, so you'll want to grab your tickets to these shows early.
The Best of Me
May 28–September 1, 2021
What happens when an Amish girl leaves the farm for New York City?

Josiah for President
September 15–November 4, 2021
Could an Amish man actually become president of the United States?
The Christmas Tree Ship
November 9–December 23, 2021
Based on the true story of Herman and Barbara Schuenemann and their famous Christmas Tree Ships that brought Christmas trees to Chicago in the early 1900s.
Along with these new and returning shows, the Ohio Star Theater currently has scheduled 30 different concerts as of this writing, with more to be added. For spring, look for the Everly Brothers Tribute on Saturday, May 1; The True Voice of Elvis, on Saturday, May 8; and Salute to the Stars, Monday - the following Wednesday, May 10-19.

"With safe social distancing practices in place, we're able to seat 165-202 people per show," VanNatta revealed. "Come join us for any of our spirit-lifting performances in the welcoming comfort of our beautiful theater."

Show tickets are available at OhioStarTheater.com or by calling 1-855-344-7547. To plan your visit to either of the Dutchman Hospitality inns, call 1-855-411-2275. The web address to locate all properties owned and operated by Dutchman Hospitality Group is DHGroup.com. For updates on business hours and current operational practices, please call the number listed here. Dutchman is committed to offering an extraordinary guest experience with safety at the forefront.