Walnut Creek Amish Flea Market keeps growing to offer visitors more.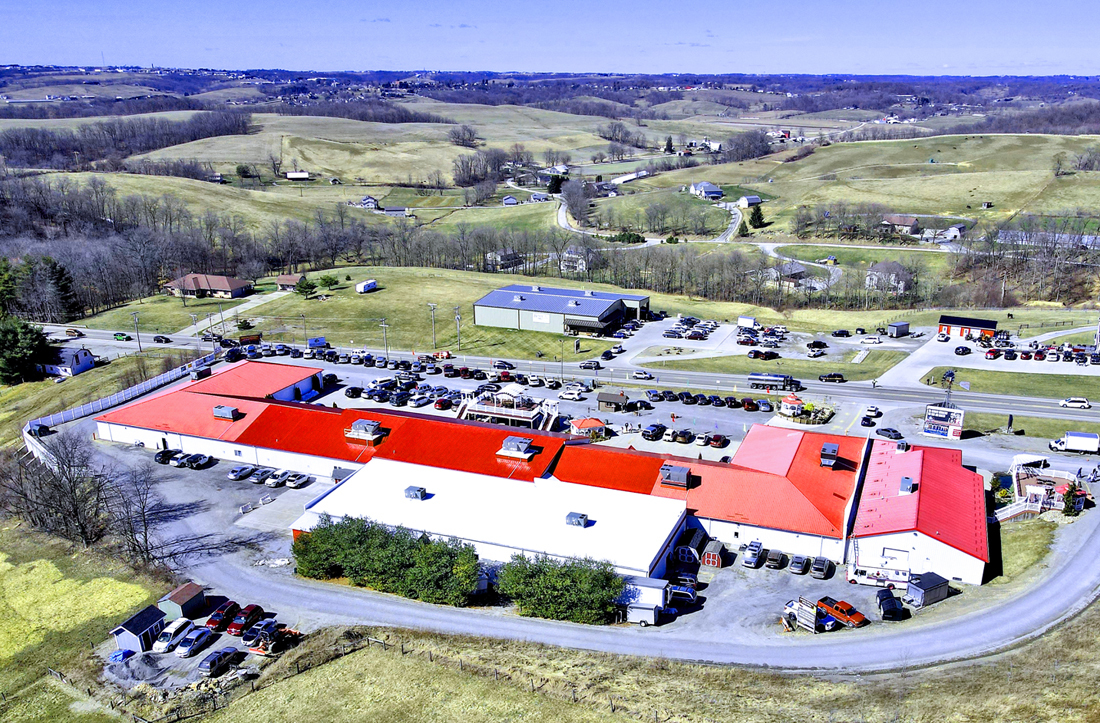 From March to mid-December, every Thursday, Friday and Saturday, from 9:00 a.m. to 5:00 p.m., the Walnut Creek Amish Flea Market is filled with shoppers and foodies from near and far — all experiencing what has been a local treasure since 2009.
Popular to visitors and vendors alike, the market has recently expanded adding an additional 10,000 square feet to what is now 70,000 square feet of space. Vendors offer handmade items, specialty foods, crafts, home furnishings, toys, home and garden accessories and more.
"We've been wanting to expand for several years. When the flea market in Berlin, Ohio closed we knew that was a sign it was time to do it," said general manager Januery Tango. "We absorbed those vendors and are happy to offer them a place to show their products."
With the addition of the new space and the new vendors, the market now offers even more unique items and foods along with the old favorites. Vendors include Star Fire Foods, a local business famous for its pasta sauces and condiments, and Rosters Roasters offering 15 ice cream flavors, milkshakes, popcorn and pork rinds.
"The Amish quilt shop, Amish furniture, quilts, gospel books, plants, farmhouse decor, leather goods and sports memorabilia are long time favorites," said Tango. "And Grandma Schrock's Kitchen has some of the best homemade soups, mashed potatoes, chicken and noodles and sweets you'll find anywhere. You won't leave the market hungry; we guarantee that."
The market recently added the popular Auntie Anne's pretzels to the variety of foods offered here.
"It's always nice to sit, relax and linger over lunch but at Auntie Anne's you can grab a snack and be on your way," said Tango. "There's always more shopping to do, or continue relaxing with a reflexology massage right here in the market from Holly's gifted hands."
Walnut Creek Amish Flea Market welcomes families, tour groups and pets. Around 200,000 people come each season and hundreds of buses visit annually.
"I've been working with this market since it opened in 2009. What appeals to so many here is the wide variety that we offer and the friendly, family atmosphere. That's what I believe makes this such a wonderful attraction," said Tango. "Everyone loves the Amish community. It's hard to describe unless you've experienced it. You just feel it. There's a serenity here you won't find, I don't think, anyplace else in the world."
The Walnut Creek Amish Flea Market is all indoor, all one level and easily accessible. And Tango promised that even though it's now 70,000 square feet, you can still see everything in just one visit.
"We like to say that it's big enough for everyone to find something special yet small enough to not be overwhelmed," said Tango. "It's a great way to slow down, escape the fast pace of life and still get in a little shopping, right here in Walnut Creek."

Find the Walnut Creek Amish Flea Market at 1900 OH-39, just west of Sugarcreek. For more information call 330-852-0181 or check the website WalnutCreekAmishFleaMarket.com.