Rolling along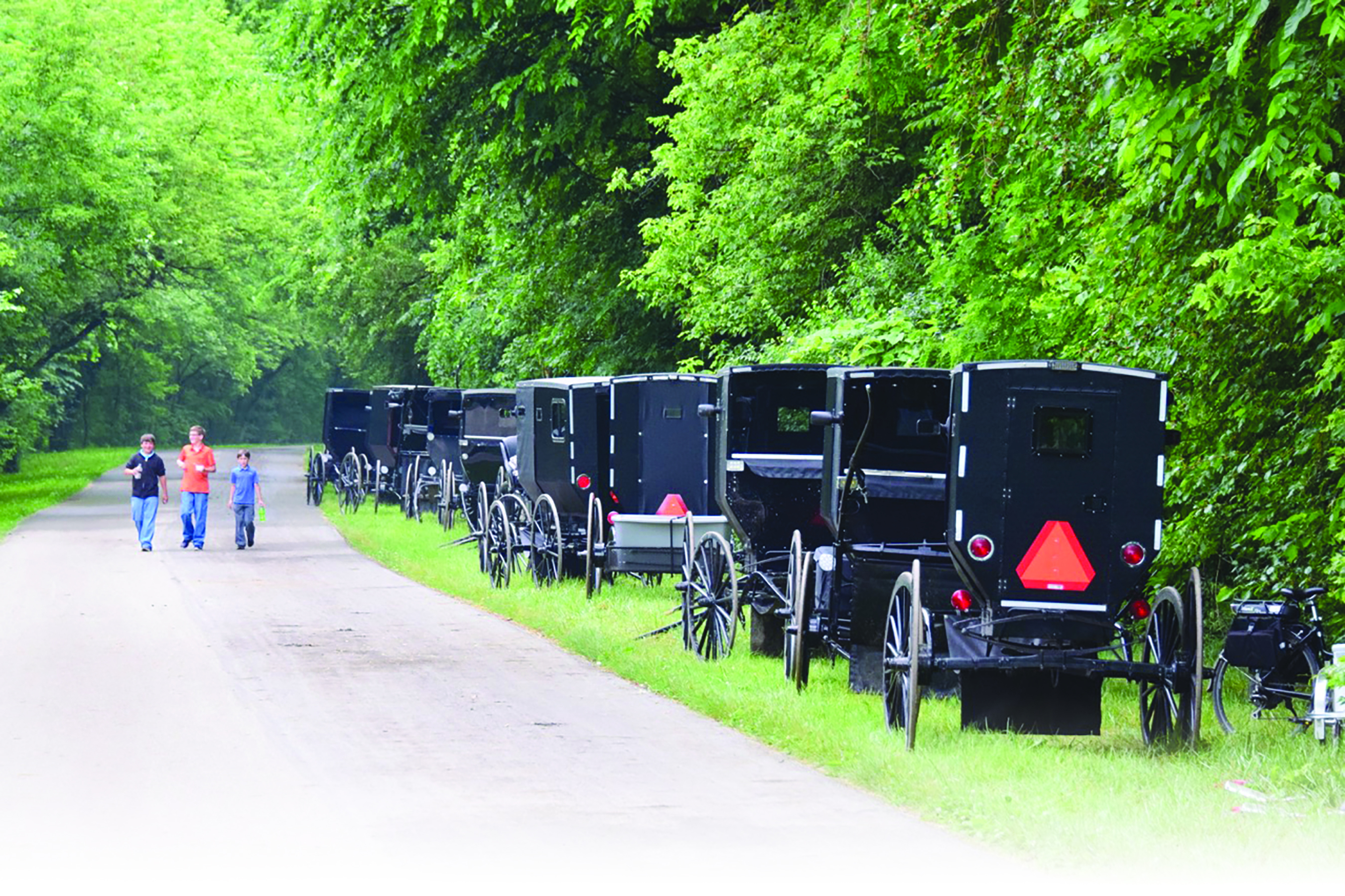 Gene Wintersole photo
It is beauty that slices right through the heart of Amish Country, and it is free to those who want to experience Holmes County at its natural finest. The gorgeousHolmes County Rails to Trails biking, walking and buggy trail that intersects Holmes County from north to south is a stunning attraction in Amish Country.
Holmes County Rails to Trails meanders through Holmes County from Fredericksburg through Holmesville and Millersburg down to Killbuck and on into Knox County through Brinkhaven, and it is miles of Holmes County nature at its finest.
As a way of providing upkeep for the trail there is the Holmes County Rails to Trails Auction, which will take place Saturday, June 8, 2019 at Harvest Ridge, just west of Millersburg.
"This is a very significant and important fundraiser for us," said Jen Halverson, director of the Holmes County Park District, the organization that heads up the care for the trail.
The funds raised go toward keeping the trail clean of debris, mowing and snow removal, tree removal and it aids in larger projects throughout each year.
The trail continues to be a vital part of Holmes County in numerous ways. Not only has it provided a safe avenue of travel for Amish buggy traffic and bicyclists, it has provided tourists with another reason to visit the county.
"People are beginning to recognize this great gem within our county, not only for our transportation and recreational needs, but this has become a tourist attraction, and I really think we are only going to see that grow," Halverson said. "We have now connected to Brinkhaven down into Knox County, so I think we will see even more people utilizing the trail with longer distance routes who spend the night in Millersburg, or stop in Killbuck or Fredericksburg for pizza and take advantage of the many different options they have along the trail."
While there are many other trails throughout America, very few of them are as unique as the Holmes County trail because it has two lanes, one chip-and-sealed for buggy traffic, the other asphalt paved for runners, walkers and bikers.
"I'd say we are very unique in that," Halverson said. "I'm not sure if there is another one like it in the country."
With a unique community population of Amish and English, the trail's multilaned structure was built out of necessity, which has only added to the allure for travelers to come and visit and take advantage of the scenic trek through Holmes County.
The annual auction at Harvest Ridge features a huge variety of quality Amish Country products, like quilts, handmade hardwood furniture, buggies and bicycles, lawn and garden furniture, a log cabin and much more. It is a large collection of beautiful items, and with it there is always breakfast and a chicken barbecue lunch along with a bake sale featuring Holmes County's famous fry pies.

For further information on Holmes County Rails to Trails, visit: www.holmestrail.org.