Harvest Ridge will light up the night sky with Harvest Glow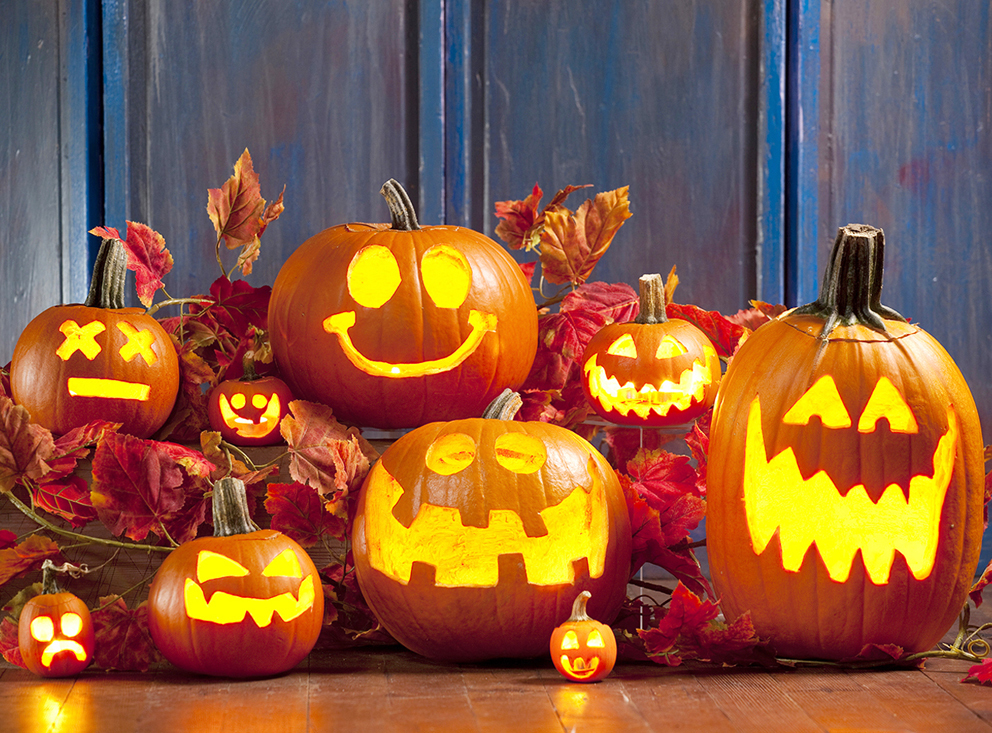 Coming soon will be two nights featuring glowing faces, some eerie, some laughing, some silly and hundreds of other emotions as the glowing grins of carved pumpkins will greet those who venture to Harvest Ridge Sept.30 and Oct. 1.
Harvest Ridge wants to turn the Holmes County fairgrounds into a Halloween spectacle, and they are inviting the public to be a part of creating a grand Halloween atmosphere.
Harvest Glow at Harvest Ridge will take place Sept. 30 and Oct. 1 from 6-9 p.m. each evening and will feature plenty of activities including the West Holmes FFA-sponsored FFA Olympics. The event will include wagon hayrides, live music, games, food vendors and plenty of fall fun for the whole family, all of which are free of charge.
"The purpose of Harvest Glow is to create a lot of fun family-centered activities that bring people to Harvest Ridge," said event organizer Pat Martin of Harvest Ridge. "We are excited about it allows us to connect our community in a fun Halloween setting. This is our way to create something special and unique that we can give back to the community.
"Highlighting the event will be the multitude of carved pumpkins that will illuminate Harvest Ridge in the memorial garden. The pumpkins will be lit and on display in and around the surrounding area and sidewalks of the memorial garden and around the big red barn and the pavilion.
"It is going to look so neat outside when it gets dark and our hope is that families will come in and carve pumpkins and make a family-friendly atmosphere that lights up the night," Martin said.
However, before the two-evening events begins, Harvest Ridge is inviting the public to join them at Harvest Ridge on Thursday, Sept. 29 from 10 a.m. to 8 p.m., where they can help carve the pumpkins that will create the glowing atmosphere the next two nights.
Adults and children are invited to grab one of the hundreds of pumpkins at Harvest Ridge and turn it into whatever they fancy. Making Jack-o-lanterns is a time-honored tradition, from cutting open the pumpkin and pulling out the ooey-gooey insides to carving out that perfect face that will glow in the night once a candle is placed inside is a festive fall favorite.
Martin said they will be providing popcorn, chips and hot dogs Thursday evening to anyone who comes in to help carve pumpkins.
"Anyone who loves fall and Halloween is invited to come out and help us carve pumpkins to prepare for Harvest Glow," Martin said. "We welcome kids and adults to participate. We'd love all the community support we can get.
"Once the pumpkins are carved, they will be placed in the memorial garden, where hundreds of glowing faces will greet visitors.While most activities begin at 6 p.m. both evenings, Saturday will also feature a costume contest at 5 p.m. along with the FFA Olympics.
Martin said one of the reasons Harvest Ridge created this event was to celebrate the fall season and harvest time that promotes Holmes County's rural farmers and the important role agriculture they play in the community.
That thought process was one that led them to inviting the West Holmes FFA program to join them, and the FFA team built the FFA Olympics. The WHHS FFA invites other area FFAs to come in and compete in several fun and challenging games like tug-of-war, a pie eating contest, sack racing, pumpkin bowling, an obstacle course, egg toss, haybale throwing and cow milking.
It's been a fun way for us to get involved with other FFA teams," said Jaime Chenevey, West Holmes FFA advisor. "It's neat to see our kids getting to know FFA kids from other schools, and it is also something that our FFA leadership team plans and runs. The teachers pretty much step back and watch and try to stay out of the way.
"Admission to the event is $3 per person, although Harvest Ridge has created a unique way for kids to get in for free.
Martin said they distribute coloring pages to surrounding area schools and any kid who brings their colored picture in to the event can get in for free.
"With so many school kids involved with this event already, we really wanted to give all of our area kids a chance to enjoy the festivities," Martin said.
In addition to the activities, there will be food vendors on hand selling a variety of food options.
On Friday evening, Sept. 30, Mike Gorrell and his Country Bluegrass Band will be playing live music in front of the red barn, while The String-a-Longs will take center stage on Saturday, Oct. 1.
With the pumpkins, corn shocks and other festive fall decorations gracing the Harvest Ridge grounds, it should provide a fascinating autumn atmosphere for the whole family to enjoy.
Anyone with questions can call Martin at 330-600-4725.