Hartville Marketplace & Flea Market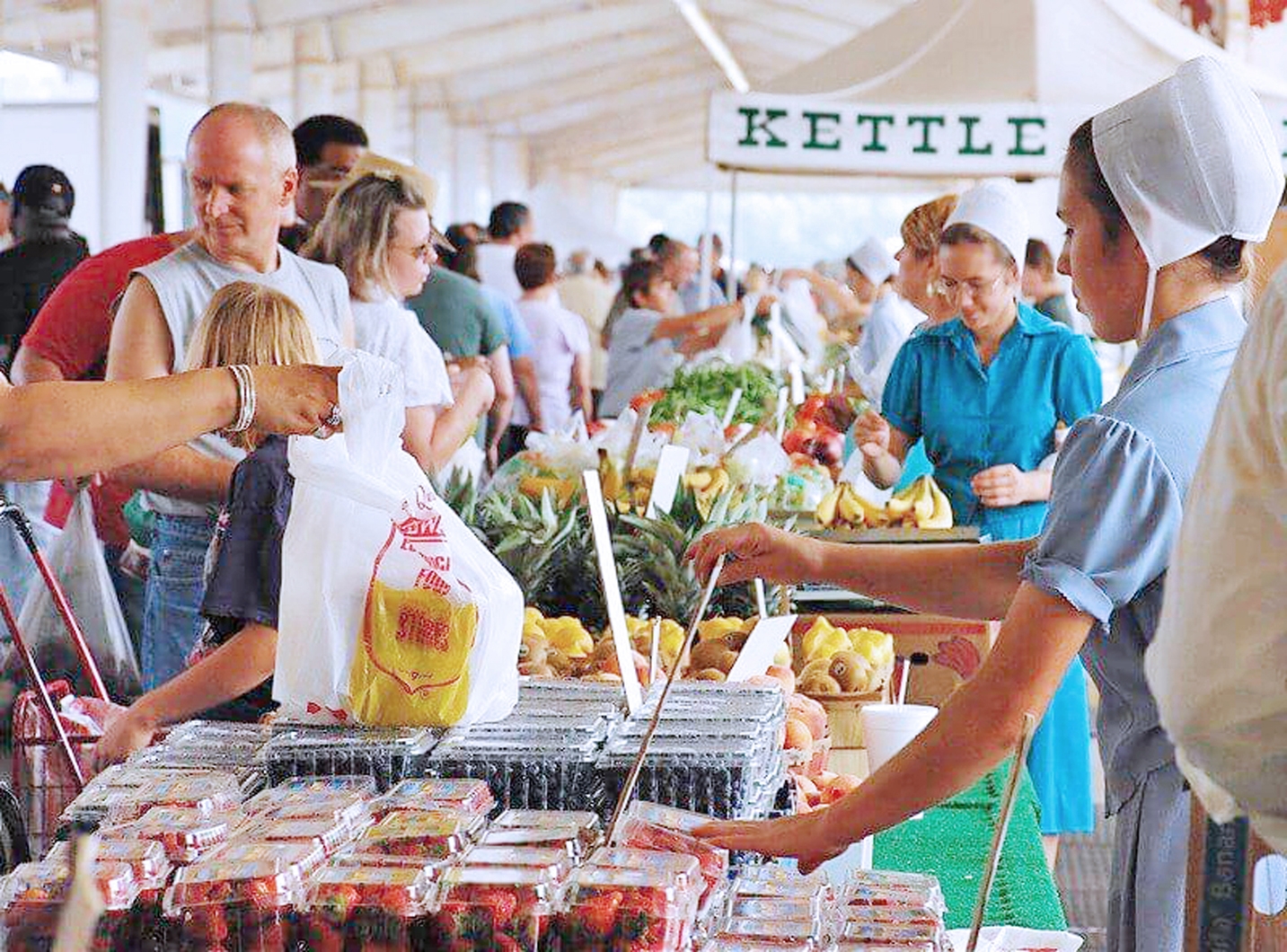 Submitted
The outdoor flea market features everything from new items to antiques to garage sale treasures.
Fresh off the heels of its 80th anniversary, Hartville MarketPlace and Flea Market shows no signs of slowing down. In fact, it's regularly on the grow, said Seth Coblentz, fourth-generation owner and manager of the property.
"My great grandfather started the business as a livestock auction," Coblentz said. "Over the years we've grown to include an outdoor flea market, indoor shops and eateries, and more."
Perhaps the biggest draw this season will be the outdoor flea market, which, as of this writing, is scheduled to run throughout the season as planned. Spread across 12 acres located behind the MarketPlace, 600-700 vendors set up shop to cater to shoppers hungry for a bargain. "We also have an expanded farmer's market with fresh local produce and plants open during flea market hours," Coblentz said.
The outdoor flea market features everything from new items to antiques to garage sale treasures. "It's really a very popular venue," he said. "Our flea market is one of the largest in the state, and we regularly host special events to run in tandem with it. Anyone interested in becoming a vendor should check our website for details."
You also can check the Hartville MarketPlace website for updates on scheduled special events such as the handmade market and nighttime flea market. More than 50 events are planned for the season, and the flea market is open four days a week, year round.
No successful flea market would be complete without food, and Hartville MarketPlace delivers. In addition to the inside eateries and bakery, outdoors you'll often find food trucks and more.
Inside, the Coffee Mill features fresh Starbucks coffee and other beverages to get the day started. Sarah's Market Fresh Grill, named for Coblentz's grandmother, offers a freshly prepared selection of burgers and salads, with beef and meats sourced directly from the onsite meat shop.
Hartville Kitchen Restaurant, Bakery & Shops, located on the property, boasts a sit-down dining venue complete with freshly prepared Amish-style home cooking. Coblentz said the mashed potatoes are made from scratch every day, the fried chicken features poultry from local farms and the homemade salad dressings are a guest favorite. You can even take a bottle or two home with you to commemorate your visit. Sweet and sour, he said, is a best seller.
The onsite Bakery is a must following dinner. With pies a prominent feature, Coblentz said the Coconut Cream and cherry pies are the best sellers, but his favorite is the vanilla peanut butter. "Many of our bakery recipes have been handed down from my great grandmother Soloma," he said.
You'll need a meal to fortify you after a visit to Hartville Hardware, the largest hardware store in America. With 305,000 square feet to explore, which includes a full-size house with decorated rooms, you're certain to find home-improvement items you didn't even know existed. "People are amazed by the selection here," he said. "We're proud to feature something for everyone. And our in-store house is a fun way for people to see what things will look like in a real-world situation."
Hartville Hardware offers installation services, so if during your visit you fall in love with a tiled shower or bathroom vanity, they've got the crew to get the job done for you.
Back at the MarketPlace, other inside vendors offer everything from jewelry and antiques to garden items, travel services, toys and games, clothing, furniture, beauty services, gift items, swimwear and more. "Shopping here is an experience you won't find anyplace else," Coblentz said. "These aren't the same stores you'll find in the mall. Here, there's something for everyone."
"Whether you're enjoying everything we have to offer inside the MarketPlace, you're relaxing over a freshly prepared meal or you're outside treasure hunting, we're committed to providing a safe, enjoyable shopping experience for everyone and are closely following current health and safety guidelines," Coblentz said.

Hartville MarketPlace and Flea Market is located at 1289 Edison St. in Hartville. The phone number is 330-877-9860 and the web address is HartvilleMarketPlace.com. Hours for all shops are Monday, Thursday, Friday and Saturday from 9 a.m. to 5 p.m. The outdoor flea market follows the same schedule with open times starting at 7 a.m.