Experience simple and tasty goodness at the Ashery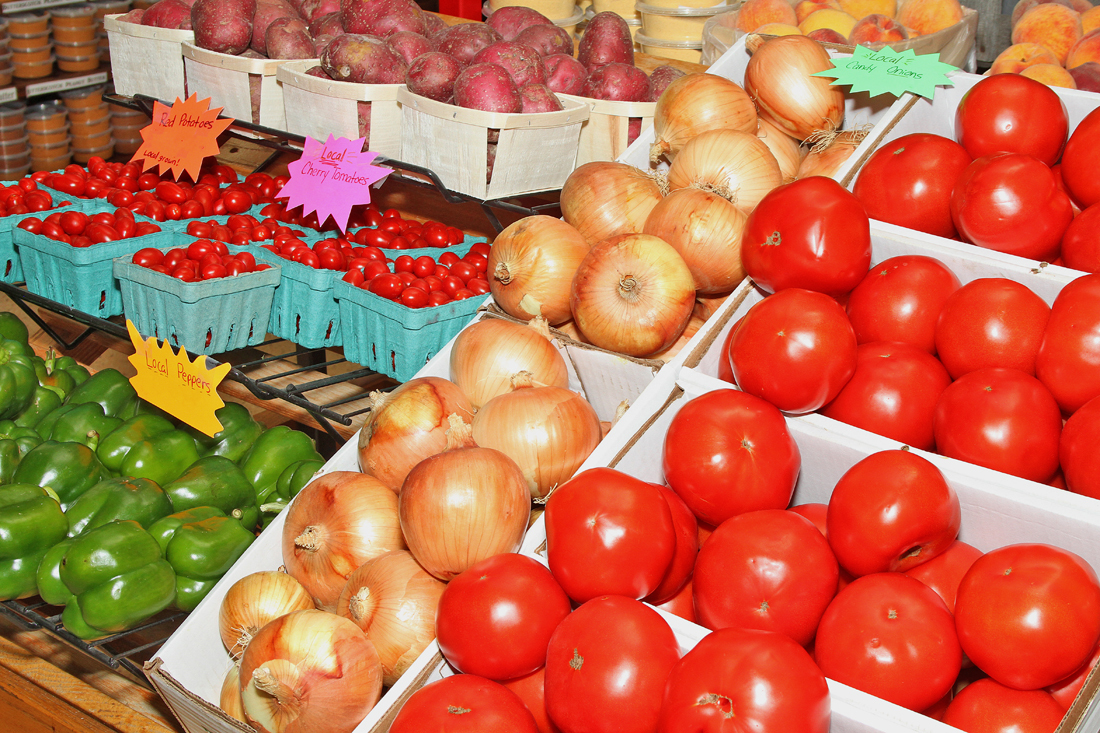 Randy L. McKee
The tasty side of summer beckons. The Ashery Country Bulk Food Store offers many things, but the best promises a delicious reason to venture to Holmes County. Here, guests can experience the beginning of the growing season. This is where you'll find fresh vegetables and fruits galore, as local growers produce the finest available.

There's nothing simpler and tastier than finding all of the freshest fruits and vegetables you love under one roof, at The Ashery Country Bulk Food Store near Mt. Hope.

What's in season at The Ashery this summer? Take your pick of the best bell peppers, cucumbers, summer squash, zucchini, beets, carrots and a host of other fruits and vegetables. The Ashery takes advantage of the very best produce area farmers can grow.

Owner Curt Yoder, who took over the family business from his father, Cecil, continues to make his father's credo of offering a great experience complete with friendly, approachable service and top-quality products one of the store's highlights.

Yoder said two mainstays in the summer are of the bright red variety. Each summer ripe strawberries and tomatoes are in high demand, and Yoder doesn't stray far from home to purchase those items.
"We have teamed up with three to five strawberry growers every summer who are within a few miles," Yoder said. "We are purchasing local fruits three or four times a week. When tomato season arrives, we have these giant, ripe tomatoes that come in every day, so they are fresh. Peaches are the same way. When peach season is here, it is something else. There just aren't many foods that are better than fresh strawberries, peaches and tomatoes."

Because they make a real effort to purchase goods locally, Yoder said they are able to keep the freshest foods possible on the shelves, just like his dad taught him.
The smooth, velvety taste of Cecil's frozen custard is another absolute must for shoppers. This Ashery treat has become a staple for the store, and nothing immerses visitors in country bliss more than the taste of creamy Cecil's frozen custard.

Yoder said they even sell four-ounce cups of Cecil's delight for weddings, birthdays, parties and gatherings.

While fresh fruits and vegetables are on everyone's list, The Ashery offers so much more. Its wall of fresh herbs and spices, the meat and cheese deli, rows
of baking goods, noodles, nuts, and The Ashery's own special blend of snack mixes make it easy to fill up a cart or two.

Once you've left all that Amish Country has to offer, you can still experience the joy of shopping at The Ashery through its new online store, where they continue to add new items daily. Simply log on to the website below and shop from The Ashery's list of best sellers from the comfort of your home.

Summer in Amish Country is beckoning, and The Ashery offers the perfect combination of savory flavors and hospitality, making it a must-stop destination on your way through the area.

Ashery Country Store Bulk Foods is located at 8922 state Route 241, two miles north of Mount Hope. Call the store at 330-359-5615 or visit them at AsheryCountryStore.com.