Enhance your journey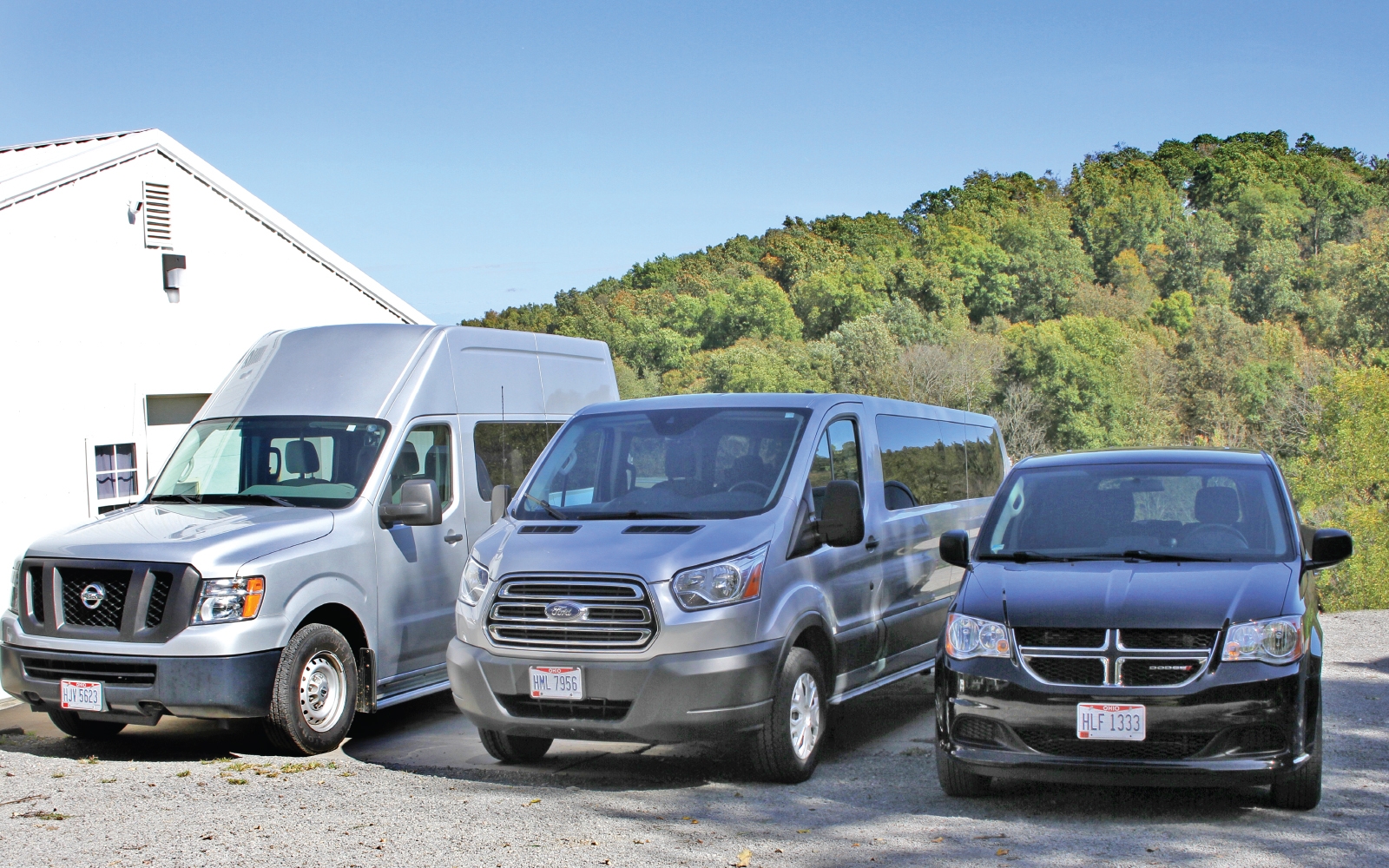 Randy L. McKee photo
Large groups have appreciated the opportunity to rent passenger vans that seat up to 15 people since NEO Van Rentals opened several years ago.

And folks looking to rent transportation that is smaller than a passenger van, but larger than a car, turn to the family-owned van rental agency, too.
"We have new, late-model Dodge Grand Caravans that are state-of-the-art, beautiful, luxurious, offer a clean ride and seat up to seven people," said Andy Schiffer, who owns NEO Van Rentals with his wife, Antonia.
The minivans are an ideal size for accommodating families along with their luggage, camping equipment or sports paraphernalia. The minivans are part of a meticulously maintained fleet of 23 vehicles that includes passenger and mobility vans. Chevrolet Express and Ford Transit passenger vans seat up to 15 people. Nissan NV conversion vans are wheelchair accessible, designed with a high top to allow room for maneuverability and accommodate five passengers plus the wheelchair occupant. Options include towing trailer hitches, GPS, damage waivers, roadside assistance and renter's collision insurance.
NEO Van Rentals distinguishes itself as a van rental agency as opposed to a car rental business that happens to carry a few vans. When customers call to reserve a van, it is tagged with the customer's name, cleaned and serviced so it will be ready to go.
Unlike most competitors that charge a full day's rental fee for early or late pickup or return, NEO Van Rentals charges just $10 for off-hours pickup or return with prior arrangement. To keep the fleet current, vehicles are retired from rental after three model years. At that time, they are offered for purchase, with financing and leasing available.
Schiffer, a former banker who also worked for a multinational fleet leasing company, founded NEO Van Rentals after recognizing the need for a vehicle-rental business that caters to families, church groups and others who wish to transport larger parties, but do not require something as big as a bus. The business places an emphasis on God, relationships, and four guiding principles: reliability, no-hassle business practices, remaining family-centered and offering a solid value.
"Our goal is to enhance your journey," Schiffer said. "We're a great value and have great prices, but there's a lot that comes along with that. It's not just about transportation. It's about improving your experience. We want your vacation to be better because you got one of our vans and because of how we treated you."
Many customers rent vans for outings to nearby Hocking Hills or for journeys as far away as North Carolina or Florida. Memories are made when families travel together in one vehicle rather than caravanning in several cars or vans, Schiffer noted.
NEO Van Rentals is located at 2328 Township Road 415, in Dundee. Hours are Monday through Saturday, 8 a.m. to 6 p.m., with accommodations made for customers who arrange an earlier or later pickup or return. The phone number is 330-893-RENT (7368) and the website is NEOVanRentals.com.