Charm Days Festival built on love, compassion for others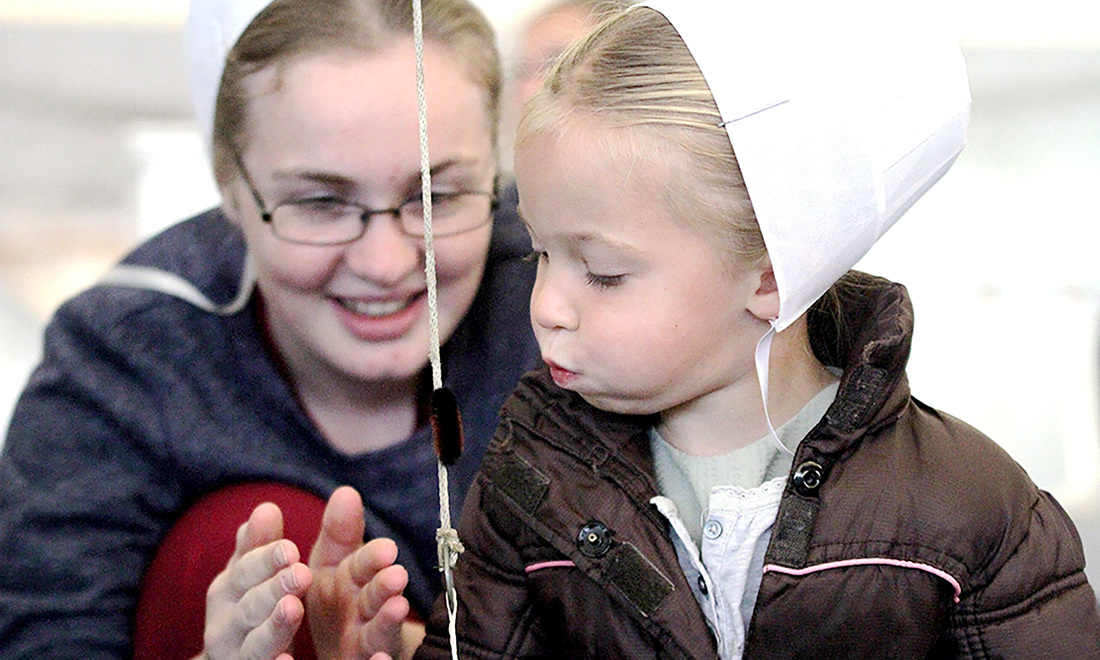 On any given autumn day, the village of Charm has plenty of beauty and draws people to visit from near and far, but Oct. 9-10, Charm will teem with extra charisma.
Charm Days Festival will take place throughout Charm on Friday and Saturday, Oct. 8-9. Filled with a line-up that includes contests, a chicken barbecue and other food, the annual auction, a flea market, merchant sale events, live music, and a fast-paced horse and rider show, Charm Days has provided a unique look into small-town festivals that has been present since it began decades ago.
The event is kicked off on Friday with the Woolly Worm Derby, where youngsters and even some area business leaders can compete to see which one of them can coax their caterpillar up the string the fastest, using whatever means possible. Other contests include cornhole and a volleyball tournament, with winning proceeds being donated to the winners' choice of charities, as well as a pie-baking contest and benefit bake sales.
Saturday features the auction under the big tent with items that are made and/or donated by community members. They include handmade crafts and collectibles, furniture, household goods and more.
Most importantly, amidst all the fun and celebration is the overriding theme of giving. Each year Charm Days creates funds for the Charm Share and Care Fund, which was designed nearly four decades ago to help provide funds for families in need who are facing medical bills or other financial crises.
Ivan J. Miller has been on the Share and Care Fund board for many years, and each year he said he always feels so blessed by the show of care, compassion and love that emanates from this event.
"This auction is the major fundraiser for our Share and Care Fund, and it continues to be as important now as when we first started it many years ago," Miller said.
Over the years the fund has supported families with mounting medical bills, widows, families who have gone through the agony of watching their home destroyed by fire and many other catastrophes.
"Wherever we see or hear of a need, that is where we want to make an impact," Miller said. "We keep our eyes and ears open to the community and hear about the many needs and help meet them. Sometimes people refer families facing hardships to us. In a close-knit community like ours, these stories of trials and the needs families are facing tend to get back to us, and helping those families is exactly why we created the Share and Care Fund long ago."
Charm Days continues to be not just a celebration of community, but also one built on love and compassion for others, which continues to be the heart of Charm Days and the Share and Care Fund.
"It's amazing to see the support this community shows year after year, not just at our auction, but the many auctions that take place in our county that go to support so many people in need. That support comes from our local community and goes to show how caring and compassionate people here are in meeting the needs of many. Not only are the people who received being blessed in the process, but those who are giving in so many ways are also being blessed. The act of giving and receiving go together and help make our community the caring community that it is."