A star is born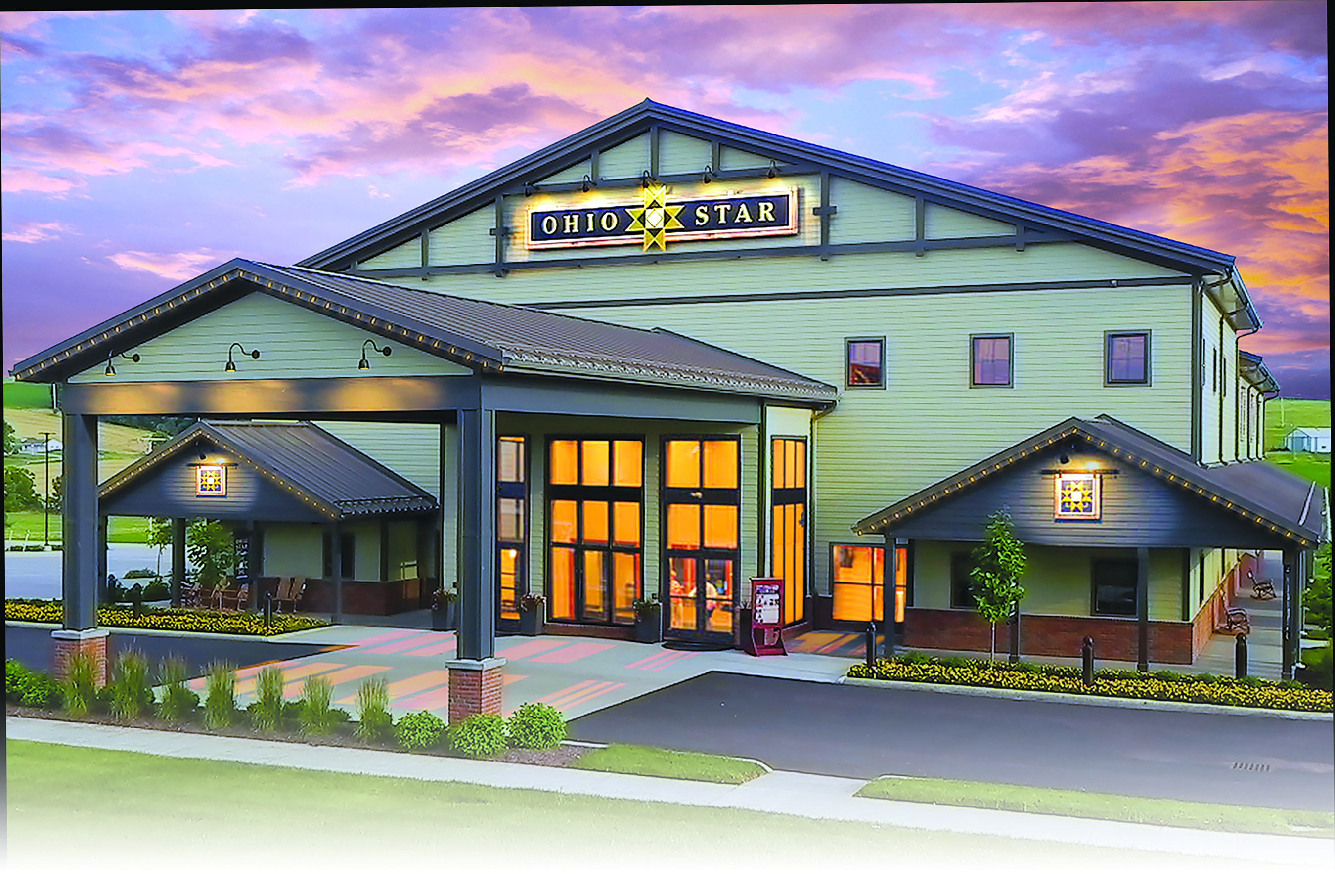 Submitted
The size of the new seating area has created the perfect venue for musical acts and concerts.
As people from around the globe make their pilgrimage to Ohio's Amish Country each year, one local attraction ranking high on the list of must-sees is the Dutch Valley campus in Sugarcreek.
It might be enough to enjoy the lovely inn, restaurant, bakery, marketplace and gift shop located there. Those five visitor-friendly stops pack enough enjoyment on their own to easily fill a weekend. But it's the Ohio Star Theater, relaunched as a state-of-the-art entertainment and concert venue in 2017, that might hold the greatest appeal.
"We're constantly working to try and better ourselves," said Kriss Ott, general manager for the theater. "Every month we add a more diverse assortment of performing artists, and our Broadway-style musical productions continue to provide wholesome and engaging entertainment."
In fact the Ohio Star Theater regularly packs its 514-seat house with Christian artists, comedic acts and more.
"Every seat here is a great one," Ott said. "People who come to our shows have nothing but positive reviews. The beauty of our productions is they're appropriate for anyone. You never have to worry about bringing the kids or mom and dad because the shows are wholesome and entertaining."
Ott said for 2019, Ohio Star will offer even more. "We're going to be bringing in more comedy, more country and more contemporary Christian acts," she said. "We're planning more than 200 musical performances alone. The best way to stay up to date on the latest scheduled acts is to check our website, OhioStarTheater.com. The list of performers is constantly evolving."
The Booth Brothers, a three-brother Christian group, will start the year off on a musical high note with this wildly popular act scheduled to perform on Friday, Jan. 11 and Saturday, Jan. 12.
Ohio Star will show the love with a very special Valentine's performance by Fernando Ortega on Friday and Saturday, Feb. 15 and 16. The evening will include a delicious dinner for sweethearts, family or friends to enjoy together.
March will kick into high gear with a variety of acts to choose from. Enjoy contemporary Christian music from Phillips, Craig and Dean on Saturday, March 9 and Grammy and Dove Award winner Jason Crabb on Friday, March 22.
Dailey and Vincent will bring the bluegrass sounds on Thursday, March 28. The duo was inducted into the Grand Ole Opry the Bluegrass Music Hall of Fame in 2017 with an exhibit celebrating "A Decade of Dailey and Vincent - an All American Music Journey" and has performed on various distinguished stages such as Carnegie Hall, LandFest in the Mountains Music Festival.
To round out March, Guy Penrod will give voice to soul-stirring gospel on Saturday, March 30. Penrod spent 14 years as the lead singer of the Gaither Vocal Group before launching a successful solo ministry in 2010.
April in Amish Country will welcome the first breath of spring and the return of "Stolen" on Tuesday, April 9 through Thursday, Aug. 15. Based on Wanda Brunstetter's best-selling Daughters of Lancaster County series, "Stolen" centers around an Amish community that's shaken when the infant son of a prominent local couple is kidnapped. Twenty years after the event, the town is thrown into turmoil when the case is reopened. A unique mystery filled with intrigue and humor, this show is a must-see.
Showing Friday, Aug. 23 through Saturday, Nov. 9, suspense meets romance in the brand new musical "A Simple Sanctuary." The story centers around love tested, the cost of freedom and the solace found in true community.
"We're evolving, and we continue to learn what our guests want to experience," Ott said. "We are creating a greater connection to the local community, and we plan to engage on a deeper level with our surrounding neighbors."
To grab your seat at the show, you can buy your ticket online at OhioStarTheater.com, visit either of the Dutchman Hospitality inns or call 1-855-344-7547. The web address to locate all properties owned and operated by Dutchman Hospitality Group is DHGroup.com. Find the Ohio Star Theater on Facebook at Ohio Star Theater at Dutch Valley. The theater is located on the Sugarcreek campus.