A Smashing Success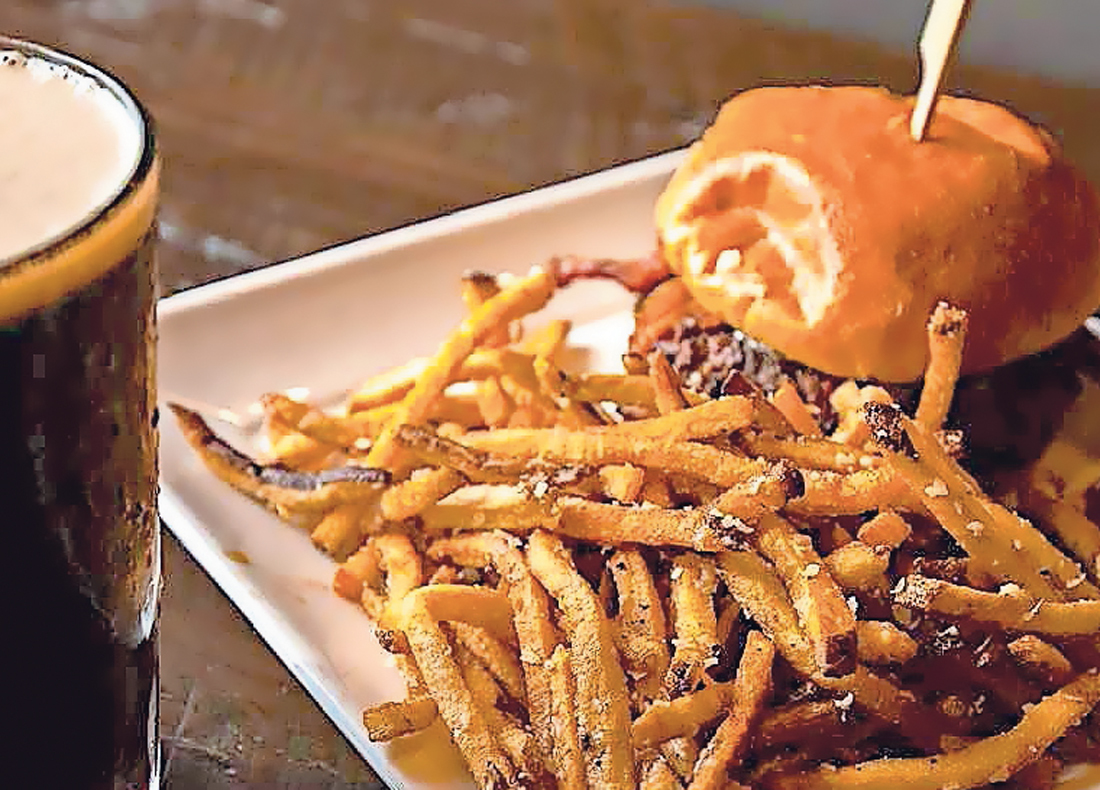 When Smash Restrobar owner Jorge Vazquez opened his Dover restaurant, there was one thing on which he wouldn't compromise. All the food would be fresh and made from scratch.
In committing to that concept, Smash has a unique menu filled with tantalizing foods — some of which feature Vazquez's Latino heritage — that diners won't find in many restaurants.
An evening at Smash might include a Blueberry Mule and Snap Alligator Tenders, followed by Bourbon Street Pasta or a Smash Burger drizzled in rosemary truffle aioli with Parmesan fries, finished off with a serving of vanilla bean cheesecake.
Or perhaps your tastes lean toward a pizza and wing combo or homemade mac and cheese with a mornay sauce, enhanced by a Smash cocktail, both alcoholic or nonalcoholic, the house root beer or a refreshing Smash soda.
No matter what patrons opt to "smash," a term used lovingly to describe what people do with food when they are hungry, diners will experience something special.
"We make everything from scratch, and we have items that you won't find at other places," said Calvin Chupp, general manager. "It's a family restaurant with an upscale feel. Jorge has created a fantastic menu, and we continually introduce specials that add to the uniqueness of the menu."
Chupp said with all the food made from scratch, it may take a little while longer, but the wait is worth it once the mouthwatering entrees arrive.
"We ask our patrons to be patient because they will reap the rewards," Chupp said. "We want all our food to taste the way it was meant to taste."
Those little extra touches include soaking their wings in duck fat before smoking them or adding a taste of truffle to dishes, making every bite more delectable. And at Smash, diners are given room to breathe with well-spaced tables, making for a more pleasurable dining experience. In addition, Smash also has a party room that may be rented at no extra cost, simply by calling ahead to reserve it.
The fresh, unique menu, friendly service and relaxed family atmosphere that features live music several times a month makes for a terrific dining experience that will have you coming back, providing plenty of opportunities to give all the unique menu items a try.
Smash features daily specials including a Tuesday Wing Night Special with wings at 65 cents apiece and two pizzas for $18; Wednesday with a Binky Burger, a build-your-own burger with fries; Thursday features the strip steak with Hasselbach potatoes or fries; Friday is reserved for the all-you-can-eat cod fish; Saturday is Prime Rib Night; and Sunday is Kids Eat Free (call ahead on Sundays). w
Smash Restrobar is open Tuesday through Thursday from 11 a.m. to 9 p.m.; Friday from 11 a.m. to 10 p.m.; Saturday from noon to 10 p.m.; Sunday from noon to 8 p.m. Closed Mondays. Smash Restrobar is at 209 S. Wooster Ave. in Dover. Call 330-365-9732 or visit Smash at SmashRestrobar.com.